Just like the smartphone and laptops plays a vital role in our everyday life, there are also search engines.
Just like the smartphone and laptops plays a vital role in our everyday life, there are also search engines. In this digital world, we can't move a single step without the help of the web search engine. And not just the tech savvy people rather a big part of the population across the world depend on this service to get all their quarries answered. The search engines are designed to fetch all types of information in less than a second and this is why people are becoming more inclined to use it.
When talking about the web search engine, it is nonetheless to mention that Google is the best of all. A research has shown that 70% of the internet users use Google as their favorite search engine. But this is not the one and alone in this industry, there are many alternatives and here in this article, we have listed the 10 popular search engines other than Google. But before that let's get into why Google is still called the best internet search engine.
See Also: How to set up Google Home
Reasons Why Google Is The Best Search Engine
Google is definitely not the pioneer in the search engine industry but as they made the entry in search engine industry during 1998, it brought a big change in the industry. Actually, Google search engine was the game changer that set itself as the biggest search engine and till date, they have been able to maintain the same status. There are many reasons to call Google as the best search engines and those are explained here.
Google is a search engine company and their core product is Google search engine. So, they put much emphasis on this product which is why we experience a great search experience.
Simplicity is another reason why this search engine is being loved by the users. The main page is completely white with just a simple search bar. No ads, no images, no animation on the page and this makes the page to load much faster way.
Excellent search quality is again a reason to choose this over other search engines. The quality is maintained by the proper monitoring of quality team. Also, the regular update of the algorithm is performed to offer high-quality search results.
To complement the search engine Google has constantly created new products such as Google Maps, Earth, Gmail, Google Translate, Android etc. using their innovation and creativity.
Anyways, this article is actually about the 10 popular search engines other than Google. So, keep reading to know those alternatives.
10 popular search engines other than Google
Bing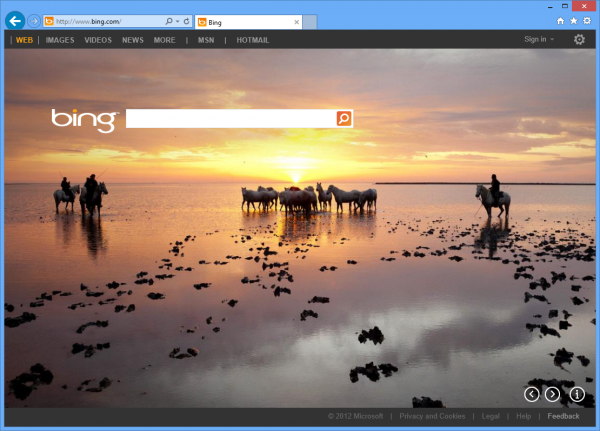 Bing is one of the top 10 search engines definitely has secured the second position after Google. It has a market share of 19.8% while Google has maintained a share of 64.5%. This is being used by many across the world. Some of its interesting features include Bing Finance, Bing Ads, Bing Events while Sports scores, operating calculations, Flight tracking, Translate, Conversions, Spell check, Products shopping are also available in this search engine. The homepage of Bing is really amazing with the changing background consisting of animals, scenarios, numerous places, people, places etc.
Yahoo!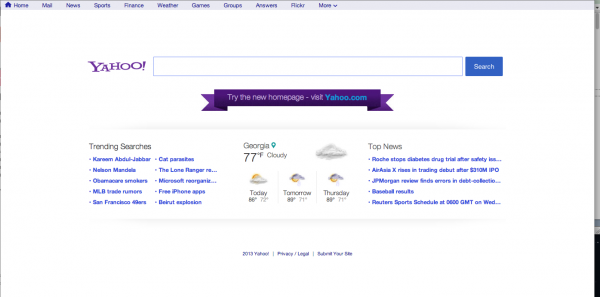 This is the third biggest search engine after Google and Bing. Yahoo! Has partnered with Bing in 2011 and since then it is powered by that search engine. Yahoo! makes use of the Bing's search result to offer a high-quality search result. This search engine now comes with Mozilla Firefox browser officially. With all these, the most interesting factor that made people choose it over other search engine is its availability in 38 international languages. Yahoo weather, Yahoo Finance, Yahoo Answers and Yahoo local are some of the best-used services of Yahoo while the integration of Flickr along with this made it even more worthy.
They have around 5.2% market share. So, obviously this search engine is not designed to compete with Google but it can no doubt wipe out the existence of the other search engine easily.
Baidu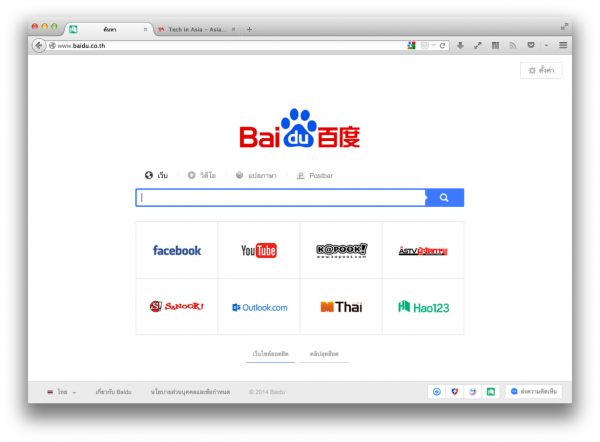 After Bing and Yahoo!, the next search engine which has occupied the third rank in our list is Baidu. This is the most popular web search engine in China and Chinese people prefer this service over others no doubt. Baidu was founded back in 2000 and since then it has served the users greatly. It has also been able to secure rank 4 as per Alexa ranking. This search engine serves around billion of search queries per month. Even though it's been 17 years since this search engine was introduced, they could not gain much popularity like Bing and Yahoo!. But the good news is it is now increasing steadily and if the same trend keeps going, they will definitely occupy a great part of the market share.
Results for audio files, images, and more are delivered by this search engine.
Ask.com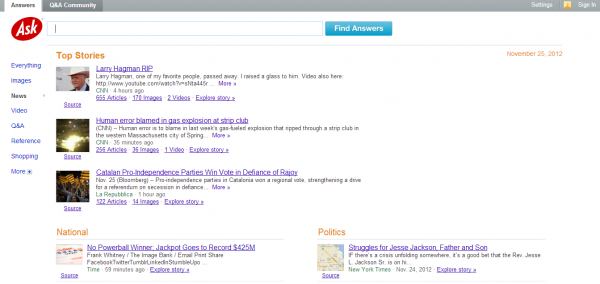 Ask.com is one of the best internet search engines that was founded long back in 1995. Earlier it was known as Ask Jeeves but later on, the name is changed to Ask.com. This search engine served as the search engine in the past but has closed that section in 2009 and now it has become a question answer community. With around 3% market share there are many who utilize this service as their default search engine. All kind of answers are available here. So, even though it is a question answer community but users can use it to get their queries solved easily.
Ask.com includes numerous topics such as Technology, Politics, Arts & Literature, Science, and Business etc. So, you will find the answers of all kind of questions from all the mentioned subjects here.
AOL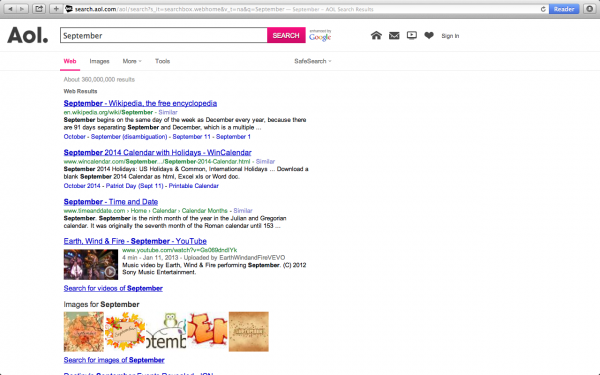 AOL is actually a mass media company which is the next best search engine to mention in our list. It has a long history. This search engine was founded back in 1983 as the Control Video Corporation. Later in 1991, this company was renamed as America Online and then again it was renamed as AOL Inc. in 2009. However, Verizon has acquired this service for $4.4 Billion.
This search engine has a market share of around 0.05-0.06%. So, still, there are many who use AOL as their search engine. This is definitely one of the old and best search engines to rank in the top 10 search engines lists.
DuckDuckGo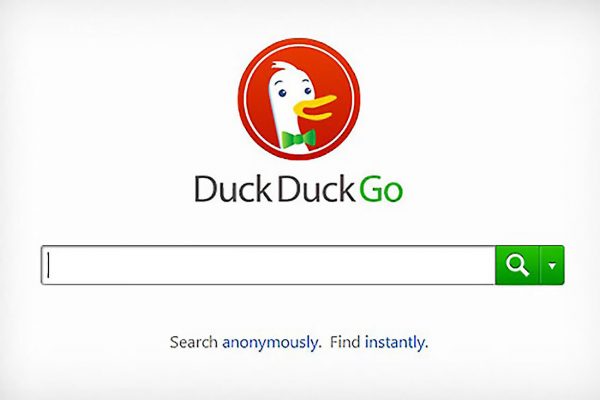 If you are too much concerned over the privacy issue, this is probably the best search engine to go for which maintain user privacy at the best. The search history of a user is not tracked in this service and as a result, they can't offer you personalized results. Also, the clean interface along with numerous rich features is other added advantage of DuckDuckGo. Voice search is another useful feature of this search engine. The search result of DuckDuckGo is slightly better than that of the Bing as this service combines the search results of Bing and Yandex and then represents it to the user.
It is an open source search engine which has maintained the user privacy at the best. So, if maintaining privacy is your aim, get this search engine to have all your queries answered.
Chacha.com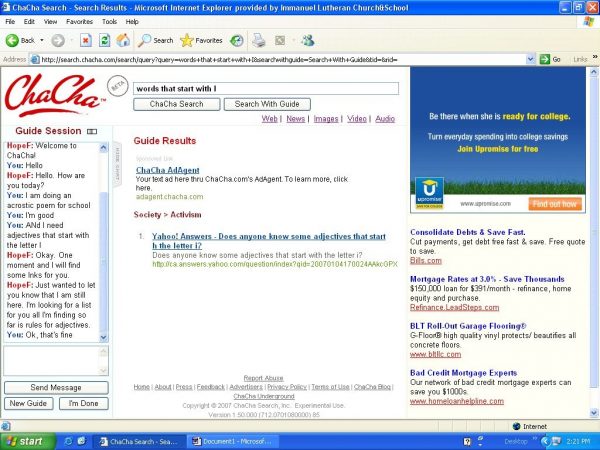 ChaCha.com was founded in 2006 which is more of a question answer community rather than a search engine. Actually, ChaCha.com is very similar to that of the Ask.com search engine. And this is why this is called as the human guided search engine by Wikipedia. The service is very simple, just type the question on the search bar and you will get the accurate answer. The answer available here is very precise and to the point. As per the Alexa ranking, this search engine has ranked 8th position.
Numerous topics are covered here while you can go for installing the mobile app as well to use it on Android, iPhone, and iPad.
Yandex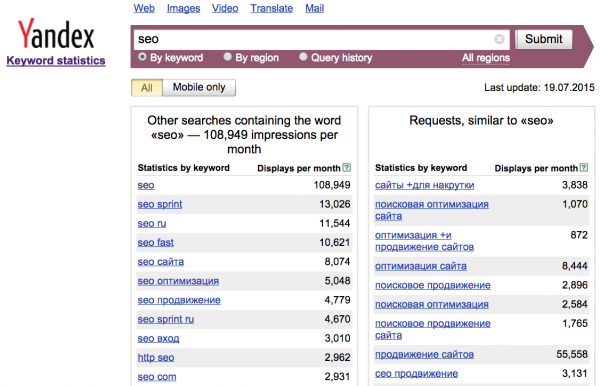 Yandex is the biggest search engine in Russia. While the Yandex.ru is the most popular search engine they also have a localized English version. Yandex is being used by a large part of the internet users and almost 150 million queries are operated here every day. This number is not bad at all. The other included services of Yandex are Yandex, Browser, Translate, Money, Market, Yandex Disk, Images, Videos, Mail, Maps and more.
Russian users who use Mozilla Firefox will get this search engine as default one with that browser. This is definitely one of the best alternatives to Google with all the features wrapped with it.
Wolframalpha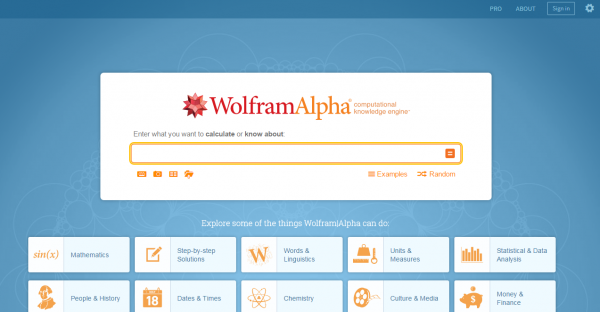 Launched in 2009, WolframAlpha is a great search engine which is completely different than all other search engine mentioned here. WolframAlpha is best called as the computational knowledge engine as it is actually based on Mathematics. It brings all the data and facts of your queries rather than fetching web pages. For example, if you input University in the search bar, you will get all kind of information such as college fees, enrollment number, location etc. Another example is, if you provide mortgage 2000 as the input, it will fetch the loan amount and other related information such as interest paid etc.
However, this is not only intended to the Mathematics geek rather all other can use it with ease to get all their queries answered.
Dogpile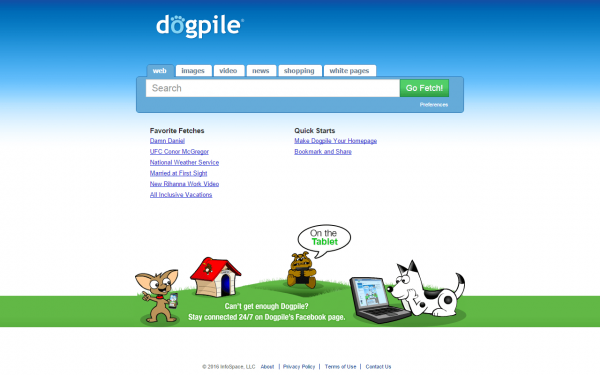 One of the eldest and good alternatives to Google search engine that you can use as your web search engine. You are supposed to get all kind of information such as images, videos, and link from the search result of Dogpile. It comes equipped with numerous features such as categories, Preferences, search filters, Recent search etc.
However, this search engine does not have any own search result rather it fetches the link of other search engines such as Bing and Ask.com. But it has now expanded the search results by adding many more web search engine such as Yahoo!, Google and Yandex.
So, these are the top 10 popular search engines other than Google. If you want to try something new, visit the links above and see how these search engies work!
See Also: How to delete your Google account
---