In this article we are going to share Top 5 Best Android Wear Apps. Android Wear is a completely new platform.
In this article we are going to share Top 5 Best Android Wear Apps. Android Wear is a completely new platform. This simply means that the most common things will not be easily available on it. And while the whole world thinks about the purpose of this new platform, and how can it be applicable in their lives, there are apps that prove themselves more than useful. Here is the list of 5 best Android Wear apps that will get you some functionality out of your new Android Wear gadget:
Top 5 Best Android Wear Apps
This choice was easy, because it is already one of the most popular and best rated apps on the Play Store. It does provide a lot of functionality along with the Android Wear support. This is best for people who just don't want to pull out their smartphones out of their pockets. It lets you have a quick glance at the current weather and gives you a weather forecast. Below is a video from them:

Are you one of those people who just don't want to miss anything happening on the social networks? Being up to date through you smartphone is becoming an old thing. Your watch can be the next one to help you with that.
Talon for Twitter has literally been on fire since the last year, and it is among the very first apps that have got the material design upgrade and Android Wear support. And thanks to the Twitter's minimalistic system and their 160 character limit, which makes it more compatible with the Android Wear.
If you are an avid exerciser and want to track every benefit that you get from exercising, then this app is perfect for you. And it is one of the most obvious and common purposes of owning a smartwatch. Runtastic lets you see how many calories you have burned, the number steps you've taken, and the total distance that you've covered along with some other stuff.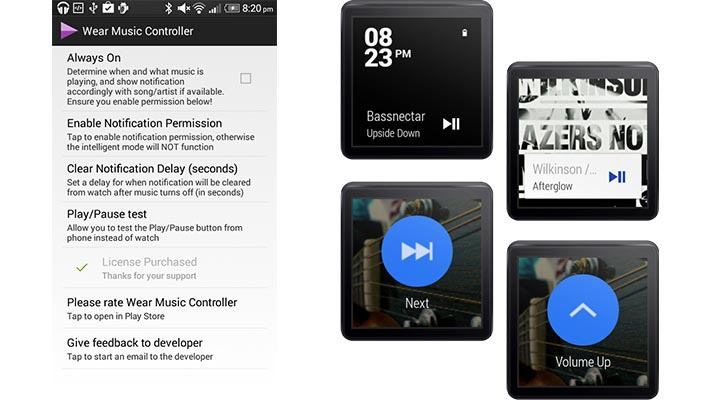 There have been many recent apps with built in Android Wear controls, and there are many others who don't offer that functionality. People who want to control their music through Android Wear, Wear Music Controller can come handy. And since it is a free app, you can download it and see whether it works for you or not.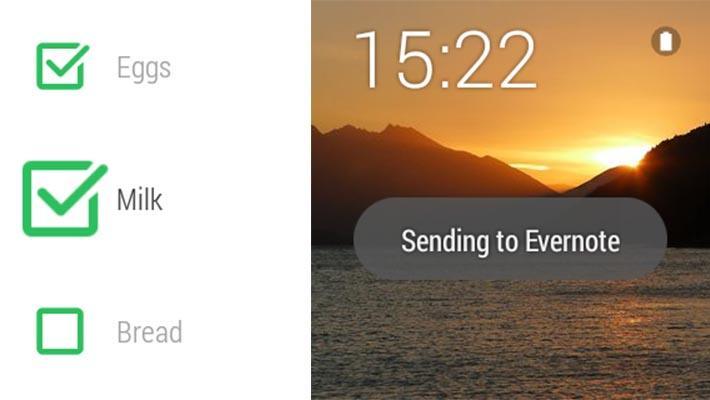 Evernote is one of those apps that have literally changed people's lives, and has always become one of the best Android and iOS apps. You better believe that they know their way around Android Wear and become the best one's on this new platform too.
On the Android Wear Evernote app, you can view notes, tick them, and even dictate new notes on it. Dictating notes is still a better option than pulling out your phone, unlocking it, opening the Evernote app, and then typing it.
Please do let me know in the comments below if I missed any great Android Wear apps. Also, I'm curious about the apps that you found useful, maybe I would add them to this list.
---