In this article we will discuss the 5 things all LG G3 owners need to know. Are you one of those people who
In this article we will discuss the 5 things all LG G3 owners need to know. Are you one of those people who got their hands on the latest LG G3 that has been teasing us for a long time? You surely got the best phone but you still have to know some vital things that you never noticed or probably never knew were possible.
See also-How To fix battery drain issue on LG G3
5 Things all LG G3 owners need to know
Does that display affects that battery life or not
The LG G3 boasts a QHD 1440 x 2560 pixel resolution display. And to say the least, it is stunning (retina display cannot stand a chance against it). It is a little too much for most of the apps, games and other things that you do on a Smartphone, but it surely impresses us with its ability to make things look stunning on it. In fact, that Quad HD that pre loads the video content on the LG G3, has literally made us their biggest fans ever.
But even though there are thousands (or maybe millions) of pixels there, we are still able to get through the day. Those pixels do not seem to eat up the battery like it does on most other Smartphone. So if you are just curious that it might be your display that has a huge appetite, you are wrong my friend.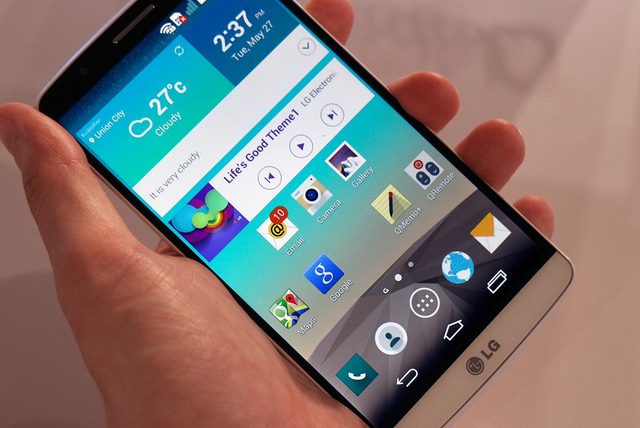 Those on-screen buttons are now customizable
This is where LG G3 has taken things to a new level. It allows you to even customize the on-screen buttons. You can now add some more buttons, re-order them etc. that will show the effect on some of the apps that you run on the LG G3.
You can even remove those default buttons that you see on almost every Android phone, but you can add them too later if required.
That legacy button is there for you to rescue
While LG G3 has come up with so many new features but there's one thing that the LG G2 and the G3 have in common, and that is the legacy menu button. Even though most people say that it is completely useless, we don't agree because there are a lot of people who are already using them.
And there is always a reason for you to not go all the way to the top of that 5.5 inch display to get to the menu. That legacy button is a great extra there.
No need of remotes for your TVs now. LG G3 is there.
The LG G3 has built in Quick Remote which enables it to act as a remote of any TV. This is one of the most underrated features of the G3, but if we look back in time, this was one of those features that literally got most people into the Smartphone world.
The LG G3 can easily be set up to act as a remote to control your TV if you feel too lazy to get across the room to get the remote. And who doesn't like to mess with their friends when they're watching their favorite TV show?
That Knock Code is really a smart way to lock your phone
The LG G Pro 2 was the first Smartphone that introduced us to this great feature. And it is still winning the crowds and turning them away from using that pattern to lock the phone.
The Knock Code replaces the PIN and the pattern lock with the pattern of taps. You can literally have thousands of different combinations to tap on your G3 to unlock it. But it is only safe when you don't tell anyone what that combination is.
To be brutally honest, there are a plethora of features packed in this thin slate like Smartphone  and that's what really makes things interesting here. These were just some of the tips that we happen to discover on it. Do let us know about more features and things that you are able to do with this phone.
---