Android L has been the most biggest Android update Google ever had. And with a huge bunch of news roaming around
Android L has been the most biggest Android update Google ever had. And with a huge bunch of news roaming around the internet about its latest updates, I decided to put together a couple of things that you need to know about it. And since we are still in the process of knowing what the "L" from Android L means, here are some cool things that you should know about it.
Material Design
You sensed it didn't you? This is their newest design philosophy that is based on imagining things happening in a 3D environment. Matias Duarte, who is the head of Android Design, says that they took inspiration from paper and ink. Their new approach, is to design the UI in a multilevel experience, all of which will be having an elevation property. All the UI elements will have 3-dimensional qualities that will be rendered in the correct order resulting in better timed animation and with providing the user with real time shadows (which is kind of cool if you ask me).
The biggest facelift of Android was in 2011 when the Ice Cream Sandwich was released, and since then, Google has never looked back.
Now, It Is Much More Than Just Your Photo
With more and more expansion of Android, it will be much more than just a smartphone. Coupling it with Android Auto, Android smartwatches, and the Android TV. You will be having much more seemless integration with other parts of your life through Android. I doubt that Google will be designing a computer operating system because then it will become an all out fierce competition between all the tech giants (but it will be cool enough to watch though).
The Kill Switch Along With Better Security
As I mentioned earlier, Android will be coming with disk encryption right out of the box. But that was just one of the many security improvements that we will be seeing in Android L. Another great thing that they've been doing, is to allow encryptions without having to remember those hard passwords that you set yourself. They will be using a feature like the Motorola's Trusted Bluetooth feature that senses the bluetooth device and unlocks the phone automatically.
They will also be including a Factory Reset Projection, also known as the kill switch that will wipe all your data from your phone in case it is stolen. Previously we had to use third party applications to do that but now it is in the Settings itself, it gives a pretty good feel though.
No Running Away From Notifications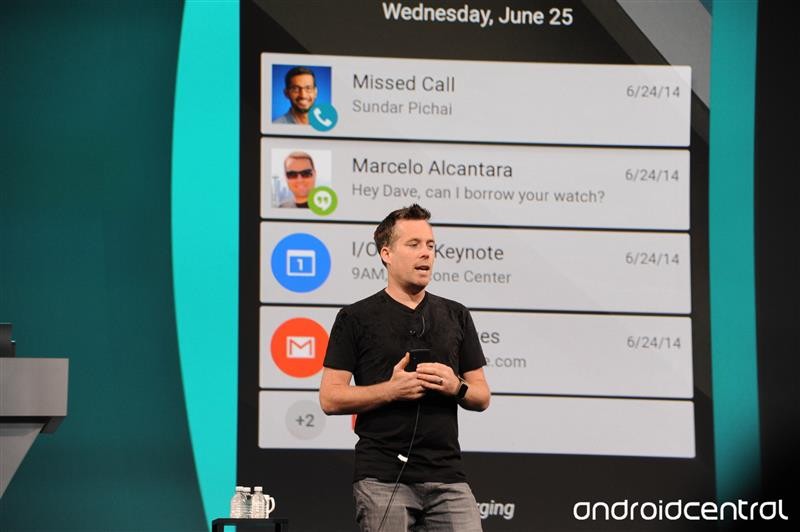 Your notifications will be everywhere in Android L. This new update has helped Android to escape from the pulldown notifications. You will now start seeing notifications in the lock screen (somewhat iPhone like). Another area where you will see the notifications, is everywhere because they will be somewhat like a heads-up notifications that will be displayed over your apps. You will then either have to swipe down to view all the notifications at one place, or you can tap on one to open the appropriate app.
See also Android L: Battery Management And Power
And that's all for now. If you learned or increased your knowledge through this article, then make sure that you share it with your friends because that really makes me happy. Also, comment below if you know the meaning of "L" in Android L. Also let me know what features you are looking forward to in the new Android update.
Also a shoutout to IndieGogo Neckset who are fundraising to make the technology more accessible and better for people like you and me through developing a neckset that will hold our smartphones and tablets just at the exact distance that we want. So make sure that you check them out because they're doing something really cool.
---