If you are planning to sell your phone or tablet then remember these 5 things to do before selling an Android.
If you are planning to sell your phone or tablet then remember these 5 things to do before selling an Android. Make sure you create a copy for all the data that you have on your device and remove all data so that no one can misuse the information on the phone. It also makes things easier for the new owner who wouldn't have to go through the hassle of deleting or removing data that they may not need.
See also Top Best Offline Android Games
Things to Do Before Selling an Android Device
Backup Your Media Files, Data, and Settings
If you do not intend to lose any of your photos, videos or songs then remember to create a backup. You can save these on the cloud or you can back them up on your computer. If you use any of the cloud services then you can back all your media files to the cloud. Some of the most popular options are DropBox, Microsoft OneDrive, Flickr and Google Photos. Once you install any of these cloud services to your phone, the app will automatically backup all the media files instantly or when the device is connected to a Wi-Fi connection.
Alternatively, if you want to back up your data to the computer then connect your device to the computer and transfer all the data. If you haven't already installed any software or drivers to your computer then you may be prompted to do so.
As for your app data, contacts, documents, and web browser bookmarks, your Google account can back up all of this data.
Go to the Settings menu of your device.
Look for Accounts and tap on it.
Pick Google account from the list of accounts
Check the box next to the items that you want to back up.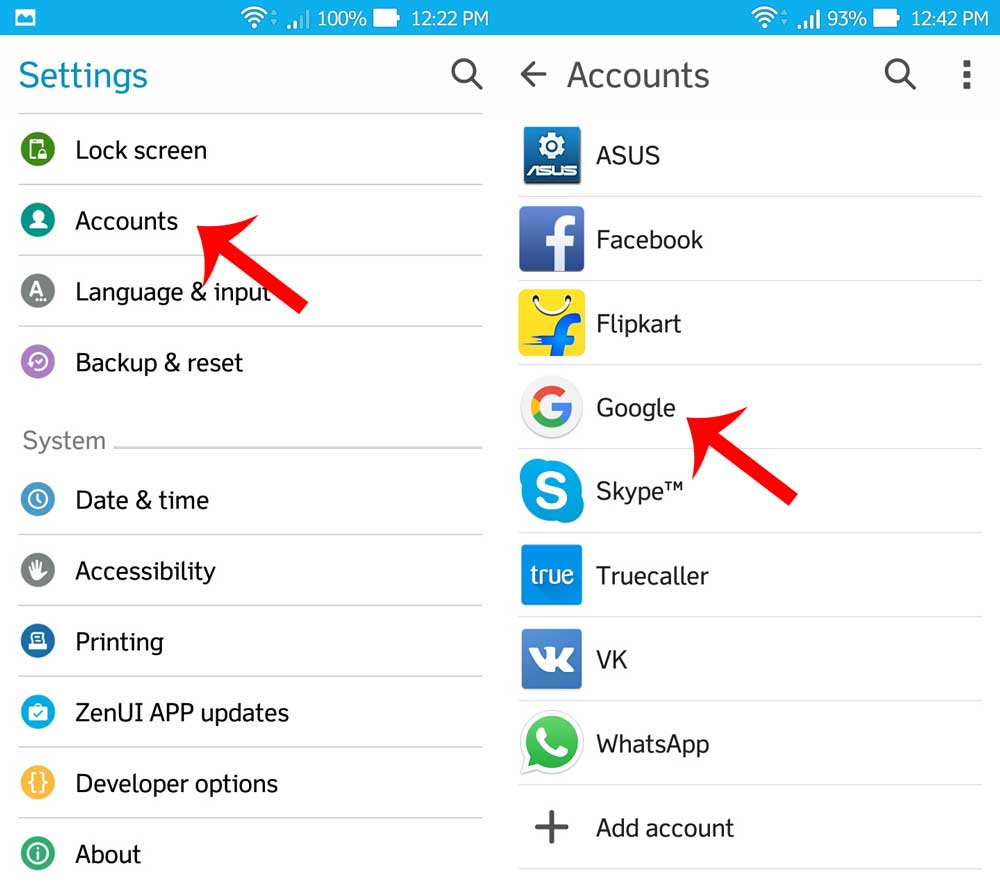 Alternatively, you can follow these steps to back up your data to Google before selling an Android:
Head into the Settings menu of your device
Tap on Backup and Reset
Go to Device backup and check the box next to Back Up to Google Drive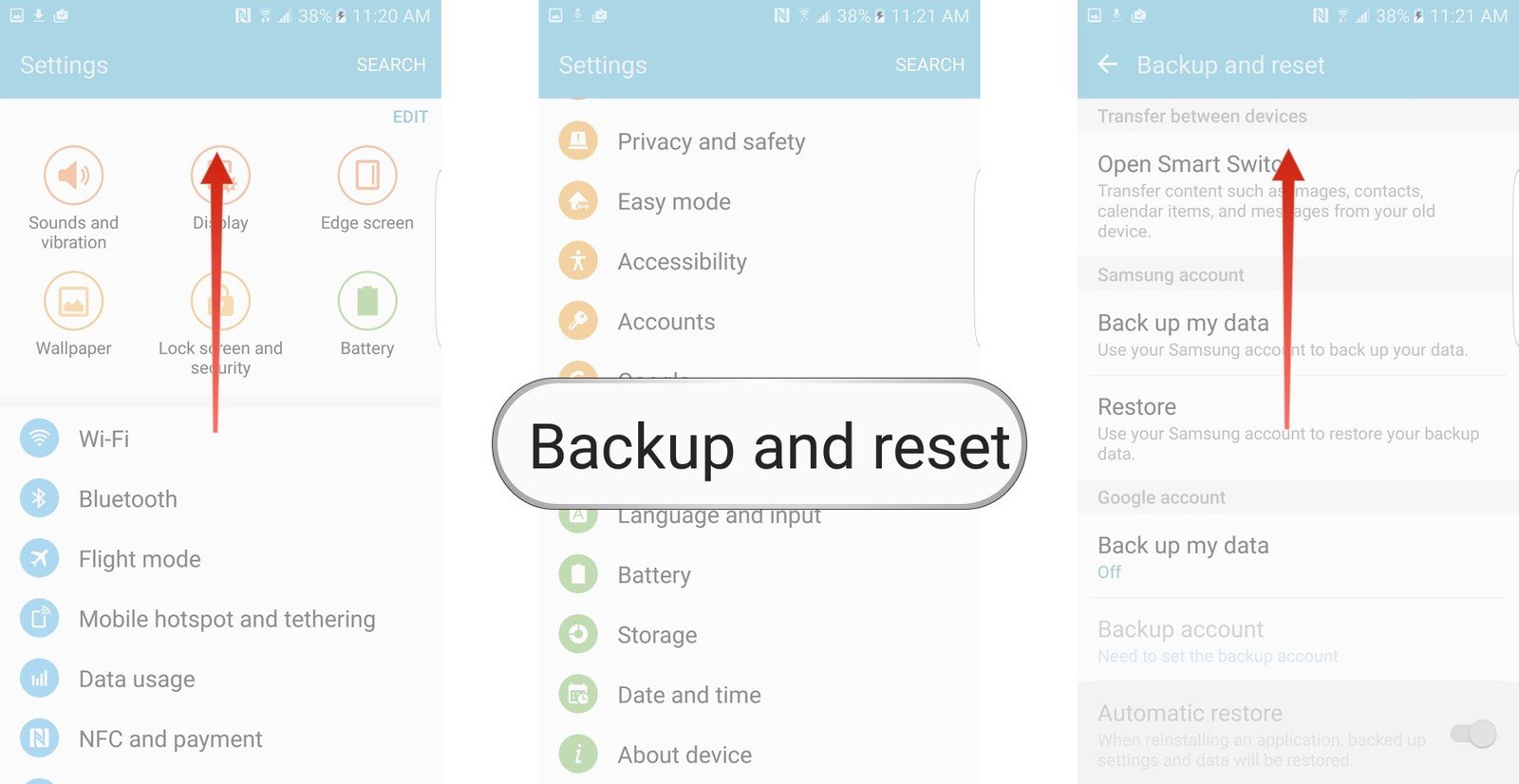 There are apps available on Google Play Store that can help you ensure that all your files and important data are backed up as well.
Backup All Texts and Call Log
Texts and call logs may not be important for all, but if you have important messages that you wouldn't want to lose and if you want your call log to be available as well then back them up separately by using an app. A popular app for this is SMS Backup and Restore. It is a free app available in Google Play Store. You will have the option to save the texts and call logs in a file which can later be emailed or you can save them directly to Google Drive or a DropBox account. If you already have a new phone to which you would like to transfer the data then you can use Fast Transfer and send all the data to your new phone as well. It is the easiest and quickest way of ensuring that all your texts and call logs are backed up before selling an Android phone.
Encrypt Your Phone and Disable Factory Reset Protection
After backing up all the data, it is time for you to encrypt your phone. By encrypting your device before selling it you make sure that if any data is still there on the phone then it cannot be misused. Anyone trying to access your data will require a password to decrypt it. In addition to encrypting your device, you will also have the ability to encrypt the files on your SD card if you plan to give the SD card along with the phone.
Go to the Settings menu of your device
Tap on Security
Tap on Encrypt Phone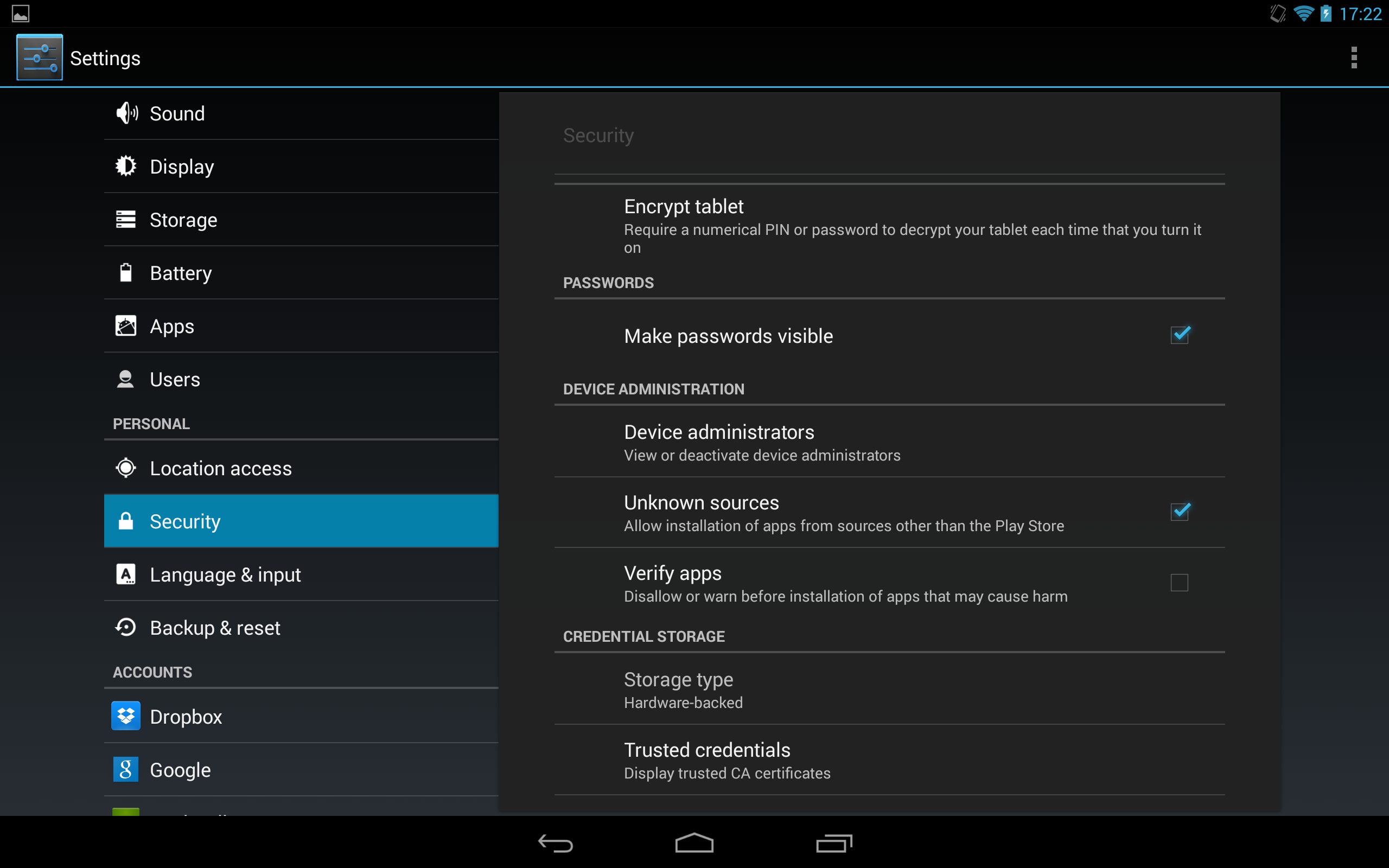 Once your phone is encrypted you can safely give it away without having to worry about any files or data that may be left on the phone.
Once the device is encrypted, you must disable the Factory Reset Protection by removing your Google account. Now that everything is backed up, your Google account can be removed so that Factory Reset Protection is disabled.
Access the Settings menu of your device
Go to Accounts and Sync
Look for Google and Tap on it
Tap on Remove to remove your Google Account from your Android device.
Wipe All Data
Performing a factory reset will remove all files from your device and it will bring your device back to its initial state when you had taken it out of the box. While backing up the data is important for you, wiping it out from your Android device is important to make sure that the data is not misused or the new owner of the device does not end up spending too much time trying to remove your files. This is one of the most important things to do before selling an Android.
Go to the Settings menu of your device
Tap on Backup and Reset
Tap on Factory Data Reset
A warning will show up on your screen telling you that all data from the phone is going to be wiped off. Click on OK to proceed.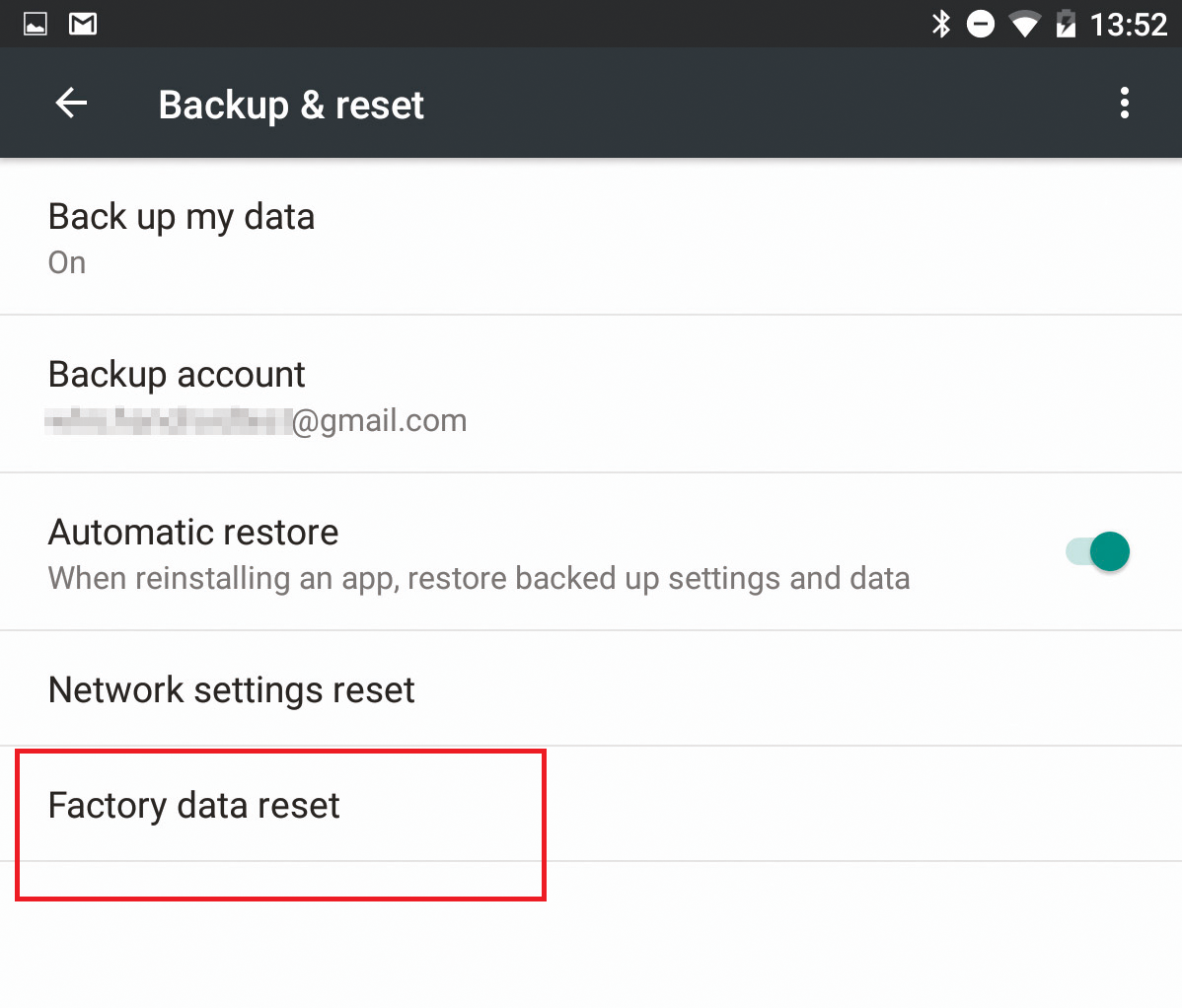 A lot of devices may not remove data from your SD card. If you plan on giving it away, then check if there is an option to click on internal and external storage. This may vary from phone to phone. If your phone gives you the option to wipe the SD card then remember to check this option. Once the factory reset is complete, go through your device to make sure that all data has been removed. Check if the data from your SD card has been wiped as well. If not then you must ensure that your SD card is formatted before you sell your device. You can do this by going to the Settings menu of your device and then heading into Storage. Tap on Erase SD Card or Format SD card to delete the data from your SD card
Remove All Accessories
Now that the data and files part of your phone is handled, the final step is to check for the accessories that are not included in the sale. First of all, remove your SIM card then remove the SD card if you are not selling it with the device. Other accessories like the case. The headphones additional phone covers must also be checked. Remove all additional accessories before giving away your phone so that you do not have to worry about losing any of them.
If you are planning on selling an Android device you own and you are not sure about what to do before selling an Android then these 5 tips will be helpful for you. Go through each of the steps carefully so that you do not miss out on anything important. By following these steps you will not have to lose any file or document from your Android device and it will also protect your data from being misused. It is also easy for the new owner to enjoy a fresh start with your device rather than having to go through the tedious process of cleaning up the device before they can use it.
Read also- How To Enable Data Saver In Android Nougat
---