While there are many features that have been unchanged from KitKat, but there are some new features that will
While there are many features that have been unchanged from KitKat, but there are some new features that will let you get more out of the new update. These features can perhaps even help people who were previously struggling to use the operating system before. Nevertheless, these accessibility features are one of the main reasons why more than half of the Android users love it.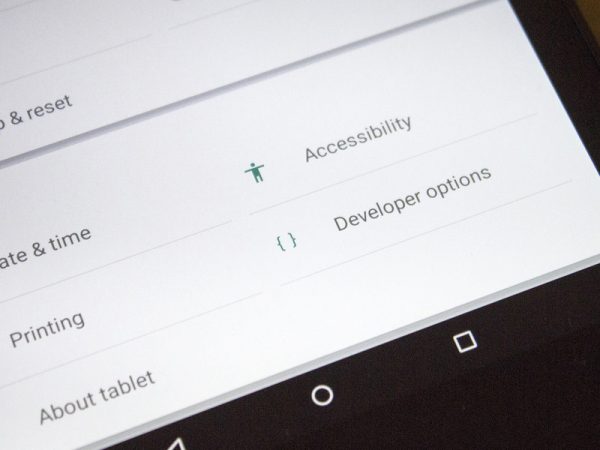 Other manufacturers can build more features upon these according to their desires. Continue reading to see the new accessibility features of the Android 5.0 Lollipop.
If you are in the mood of watching a video, then here's one.
For the buddies who like text more than videos, here's a handy list of the features that you will be seeing in the Accessibility area of the Settings in the Android 5.0 Lollipop.
Accessibility features in Android 5.0 Lollipop
System
Magnifications Gestures – This option magnifies the whole user interface. This option can be activated by tapping 3 times in any app. You can navigate your way around by using two-finger drag and pinch-to-zoom further.
Captions – This enables the captions for all the videos. This was first introduced in the KitKat, but it is still possible that there will be a lot of users who haven't tried this out yet. You can also customize the text size, the color, etc.
Large Text – Does exactly what it says. Once enabled, all the text is bigger in size everywhere. You can also tune the text in the Display options.
Auto Rotate Screen – The classic option that we receive in all the Androids. I guess there is no need to explain what it does.
High Contrast Text – This option not only makes the text bigger, but it also makes it easier to view. It is specifically for visually impaired users. The white text is outlined in black, regardless of the background, and the lighter colored text such as gray is made black to make it easier to see.
Accessibility Shortcut – Does exactly what it says. You can also use this shortcut even when the phone is locked.
Text to Speech – This will make the phone speak the text. Google is the default option here. You can also choose languages and the voice of your preference along with the sound quality that you prefer. You will obviously have to download additional packs to get what you preferred. I downloaded the US English female voice in high quality which was around 270MB.
Touch and Hold Delays – This option allows the user to determine the duration between press and hold to complete a certain action.
Services
Talkback – The Google Talkback is a verbal guide that reads everything that is on your screen. This is perfect for people who want to use their phones while driving or even for someone with vision issues. Here's the complete guide about using Google Talkback and what it exactly is.
Switch Access – This is a new addition in the Lollipop. This option allows you to assign a certain action to hard buttons for better navigation. And when combined with the Google Talkback, it can be a powerful tool for visually impaired users.
Display
Color Inversion – This option inverses the whole color scheme of the UI to inverse. It works in every app and all the areas of the OS. The quickest way to turn this feature on, is by pulling down the notification bar with two fingers, and then toggling the appropriate icon. But Google says that this option can affect the performance.
Color Correction – Does exactly what it says. You can optimize the color scheme of the device according to your taste and needs.
You gotta read this Android L Now Supports Multiple User Accounts On Your Phone

This was just a quick go through of everything that we will be seeing in the new Android 5.0 Lollipop update. And whether your phone is pre- or post- Android 5.0 Lollipop update, you will surely see more features in the future, which is sweeter. But at the end of the day, if we see where Google has been able to take this Android thing, it is surely something that can never be done better than anyone else.
---