If you didn't know, Adobe Flash Player is the app that you can't find on the Google Play. It's because the store
If you didn't know, Adobe Flash Player is the app that you can't find on the Google Play. It's because the store cut the support for this app a few years ago. In this article, we'll tell you how to first download Adobe Flash Player and then install it on any Android device. To do that, you have to follow some simple steps. There are actually two ways and you can choose the one that you find easier to follow.
See also: How to fix "No Service or Signal" on Android and Samsung
How to get Adobe Flash Player for Android
By Installing Adobe Flash Player APK:
STEP ONE:
Make sure that your Android device is connected to the internet.
First of all, go to phone settings, and then scroll down until you find Security. Tap on Security then make sure that "Unknown Source" is checked ON.
STEP TWO:
Go to any web browser you like on your phone and launch it. Then go to Google and search for "adobe flash player apk". Once you get the results of the search, all you have to do is to tap the first result.
STEP THREE:
Now that you clicked the link, it will take you to a website which is not the official Adobe website but you don't have to worry. Scroll down until you find "Download APK". At the same page, if you continue scrolling down, you will find older versions of Adobe Flash Player. They can be useful if your phone does not support the recent version.
STEP FOUR:
Once you tap the link, it will redirect you to another page and your download will start automatically. Just tap "OK".
STEP FIVE:
After completing the download, open the notification bar and you are supposed to find your downloaded apk file. Tap on it, and then hit Install so your phone executes the installation operation.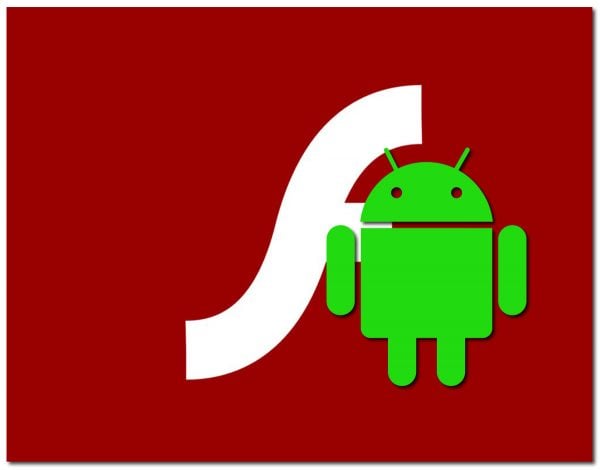 By Installing PUFFIN web browser:
We all know that Adobe Flash Player is not supported anymore by the Chrome browser on the Android devices. However, so many people prefer to use Google Chrome every time they go online since it is the most popular app used for surfing the web. The Chrome browser is preinstalled in all Android phones and tablets. But, a certain number of people know that there are alternatives to the Chrome browser that can fit better to your needs.
So, if you are still searching for a browser which still supports the Adobe Flash Player, you've found it!
There is a free browser called Puffin Web Browser which is able to make you forget Chrome because this one includes Adobe Flash Player. Developers of this browser are always working hard to provide the latest versions of the Flash Player.
The first thing to do is to go to the Google Play Store, tap on the search bar and simply look for Puffin browser or click on this link. The next step is to tap Install. After the installation of the app, click to open it and you will able to verify if the app supports the Adobe Flash Player by going to any flash website.
Many of you will expect that this mobile browser will basically launch web sites optimized for the mobile screen, so the Flash Player would be automatically disabled. All you have to do is to put the Puffin Browser to the desktop mode; to do this, just click at the top right of the screen and scroll to "Request desktop site".
---