Are you in search for some Android wear tips and tricks to use on your smartwatch? Adequate apps or not, we
Are you in search for some Android wear tips and tricks to use on your smartwatch? Adequate apps or not, we all love our Android wear. No matter how much we love the large screens of our phones, the small screens have the ability to make things a lot easier for people who want easy access to their calls, messages, and notifications. And once you've got used to a wearable, all you would like to do is find out ways of making the most out of it. We have a list of Android wear tricks that can help you uncover some new secrets about your wearable.
Read also- How To Factory Reset Android Wear
Android Wear Tips and Tricks
Pin Your Favorite Apps
We are not going to judge you if you've got too many apps on your smartwatch but we have all gone through the tedious task of scrolling through the different apps before we find the one that we want to use. An easy way of ending all this hard work is by simply pinning your favorite apps to the top of the list. It will reduce the hassle of scrolling every time you want to access that app.
In order pin your favorite apps you simply have to scroll to the app and tap and hold it for a second so that it can move. Now take it to the top of the list where the app will have a small star next to it confirming that it has become a favorite.
Bring Back Accidently Dismissed Notifications
So you got a notification and you ended up dismissing it without checking it or without intending to dismiss it. One of the easiest Android wear tips is to bring back the dismissed notifications by simply swiping up from the bottom of the screen after the notification is accidentally dismissed and you will notice a countdown. Tap on the undo icon and you will see your dismissed notification card back on the screen. Effortless and smooth!
Install Custom Watch Faces
With Android Wear users demanding for more, updates have constantly helped smart watches become cooler and savvier. One of these updates included the ability of the smart watches to support a variety of watch faces. These custom faces can brighten up the dullest of days and help you match your smart watch's personality with yours.
If you want to find the different watch faces for your wearable then you must head to Google Play and look for watch faces. You will see a huge number of results and each of them are interesting, fun and cool. Developers continue to add new watch faces almost every day so you can change them as frequently as you want without having to worry about running out of watch faces anytime soon.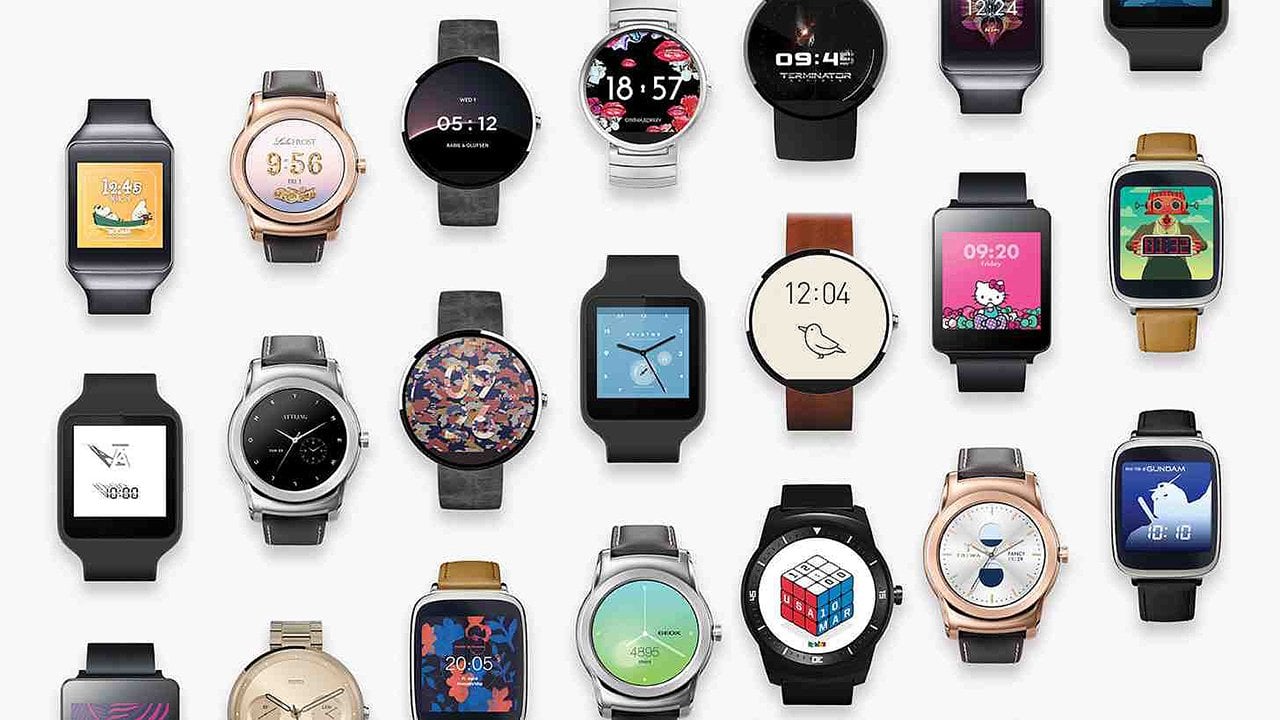 Customize the buttons
With Android Wear 2.0, you can customize the buttons and enjoy easy shortcuts to features that you love the most. By customizing the buttons you will be able to use your Android wear in a smoother and easier way. Follow these steps to customize the buttons on your Android wear:
Head into the Settings menu of the watch
Now go to personalization
Tap on Customize Hardware Buttons
Here you will get the option to choose from a number of different functions that can be performed with the buttons. If you are using your wearable for Android Pay then you will find it easier to dedicate one button solely for this feature.
Use Theatre Mode
There are times when you do not want your watch's screen to wake up. Like the feature says, this is ideal for Android wear users when they are in a theatre. Once theatre mode is switched on, the screen will not light up so others in the theatre are not disturbed. This can be useful when you are in the middle of important boardroom meetings as well. To switch on the theatre mode follow these steps:
Swipe down on the screen so that you are in the Quick Settings screen
Tap on the brightness icon
You will find a small square icon with a diagonal line across it
Tap on this icon to activate Theatre Mode
Once you want to return to your usual screen settings, you just need to press the power button and your screen will light up as usual.
Scribble instead of Typing On Your Watch
There are lots of ideas for keyboards for smart watches and some of them may be useful too, but one of the best Android wear tricks is to completely ditch the keyboard and scribble on your watch to write what you want. It can be extremely cumbersome to type on the keyboard, and while you can get used to it after a while, it may not always work very well. A better way to solve the problem is to download an app that allows you to scribble instead of using a keyboard. Handwriting keyboards are known to be easier for Android wear users.
Use "OK Google"
If typing is just not your thing on a smart watch than another one of the Android wear tips that works well is using "OK Google". Say "OK Google" when the smart watch screen is active and then speak what you want to do so that the Google assistant can help you out. You can use it to search Google, make calls, text your contacts, play music or videos from your gallery and lots more. It is easy and works smoothly.
Set up Reminders on your watch
If you use reminders very often on your phone then you will find that reminders on the watch can be even better. Phones may get misplaced, but your watch sits perfectly on your wrist all the time reminding you of anything that you have set up as a reminder. These reminders can be set up with the time and the location as well so that you have all the details required on the reminder.
A reminder is a built-in app which is already available on your watch, so all you need to do is tap on the plus icon and add the reminder.
Find your phone
Do you tend to lose your phone too easily? It is probably just lost under a pile of clothes or is hiding somewhere in the sofa or the bed. All you need to do is open the app list on your watch and tap on Find my Phone. This will automatically have your phone chirping wherever it is so that you can find it. This feature works even when your phone is in Do Not Disturb or Muted.
Turn Your Android Wear Into Your Personal Trainer
Your Android Wear is best for Google Fit. This app has become a favorite for many fitness enthusiasts since it allows you to track most of your activities and also helps you with instructions for most of the exercises that you may do. It is easy to follow and looks very friendly. You can pick from different watch faces to get a glance at the details of your activities for the day.
---