Chatbots today provide more than just specific-industry related information for professionals. With the current
Chatbots today provide more than just specific-industry related information for professionals. With the current Artificial Intelligence, they are now on a level of providing companionship to humans. Sometimes, emotional attachments have developed from these interactions between man and machine. One has to wonder, by the time we are getting to a point where humanity is getting attached to man-made intelligence, what has gone wrong and where?
It's not all morally questionable though. Some chatbots are created to lighten our workload in the office, those that help in dealing with tedious roles that would otherwise detract us from our businesses. Here are some of the best AI chatbots apps for Android OS.
See also: Best language learning apps for Android
Best AI chatbot apps for Android
Kreatebot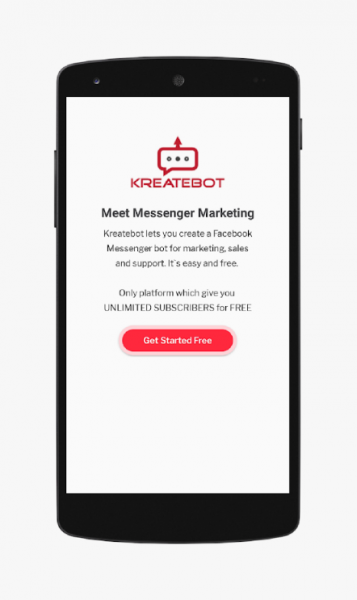 This is an Android app found on Google Play Store. With this app, anyone can easily create a chatbot through their Facebook account. Kreatebot's role is to help you address day-to-day queries from your followers through the AI chatbot that you create, especially the general questions that you would otherwise copy and paste. The replies are constructed using keywords from previous conversations that you have with your other customers or followers.
Created in August 2019, it has over 10,000 downloads in a matter of months.
Its perks include the fact that there's no coding on your part so you won't have to spend any money on hiring a developer.
WhatsAuto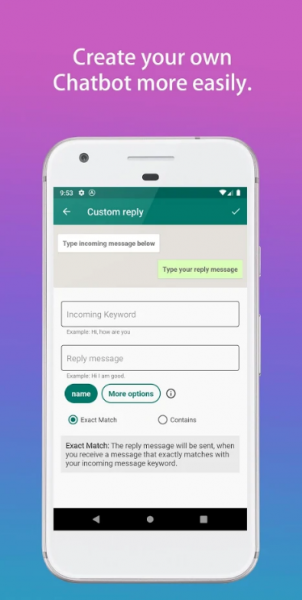 Available in 17 languages, WhatsAuto is referred to as an auto-reply app because it composes messages in your messaging apps on your behalf. With its AI technology, it can also let people know when you are driving and are therefore unable to engage in chats.
For the auto-replies, you can set the timings of when you want the app to take care of it for you through the settings. You can also reply to group chats which sometimes require you to participate even when you don't have the time. And since it's compatible with most of the messaging apps available in the market, it caters to a majority of the population.
Bot. Business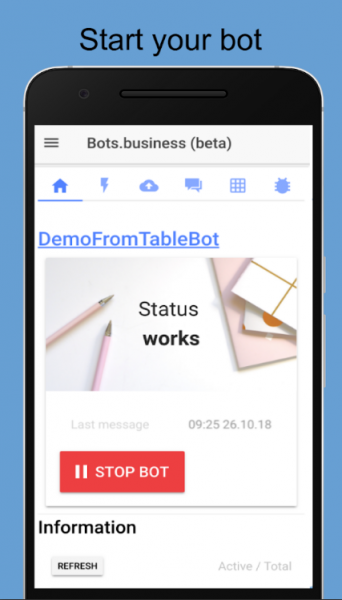 This app is useful in creating chatbots in the Telegram messaging app. On your phone or computer, log on to your Telegram account and type in 'botfather' in the search box. Essentially, he is the father of all the other bots that you are going to create. Click on the bot father link to direct you on how to create other bots using prompts. It's an easy process that anyone can easily follow.  For each bot you create, you're given a token which you will use to access the bot later on.
You can create multiple bots in which you will assign each of their responsibilities. That way, no bot is overwhelmed with queries from different chats.
Miauchatty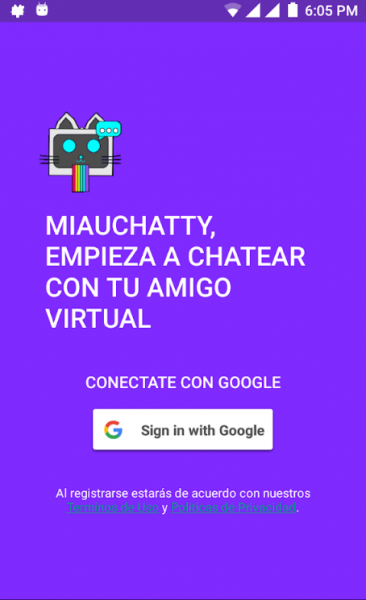 The role of this chatbot is to provide companionship more than anything, he is a virtual friend. Should you need a listening ear, Miauchatty is patient and wise. She can provide you with advice, tips as a flowing conversation.
When signing up, you provide your name, age, and topics of interest as well as a brief description of yourself. Miauchatty is very much aware that it's is a robot, and that is the reply you'll get if you ask it whether it's is a boy or a girl. It is not as fast with the responses; in fact, it asks you several times to repeat what you said even though he's polite about it.
Simsimi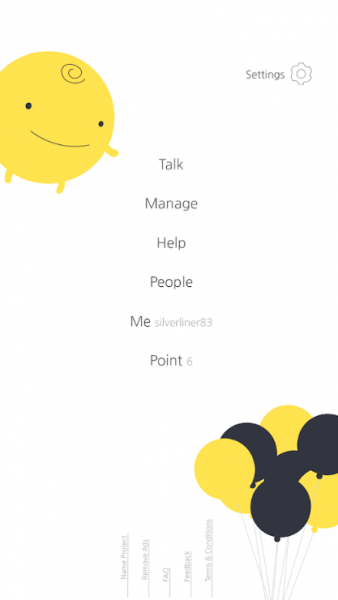 This free downloadable app has been referred to by many users as a troll bot. There's nothing polite or mild-mannered about him however what he lacks in etiquette he makes up for with his clever sarcastic remarks.
From the online reviews and comments, it's clear to see that Simsimi tends to be a bit off and obnoxious with its replies, but in a fun away. The app doesn't have a function per se except of course to provide you with banter if you happen to be bored.
The chatbot constructs its replies from previous chats that it has had with both you and other users. Because of this, the app has age restrictions.
---