It is just a flashlight app. It just turns on the LED of your smartphone so that you can see in the dark. What's
It is just a flashlight app. It just turns on the LED of your smartphone so that you can see in the dark. What's that much exciting about that, that I wrote a whole post about it?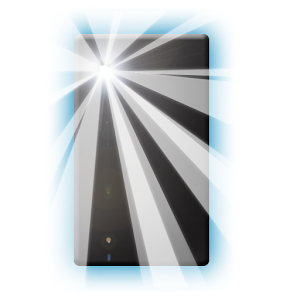 Think again, this flashlight app has made me pull out my wallet, and pay $1.36 for that app. And I am no son or daughter of Bill Gates, or Steve Jobs. It's just the awesomeness of that app that made me pay that amount.
Some might call this first world problems, but the one thing that I make sure before downloading any flashlight app, is that they have a shortcut that can be pinned to the lockscreen of my phone, which would enable me to turn on the flashlight with just one click if setted up correctly. This is one of the most important things to me.
You might not believe, but I used to consider picking up custom ROMs for my android device completely based on whether I can add a flashlight shortcut on the lockscreen or not. Now I'm not complaining about clicking through several things to get that LED light switched on. I just want it to be as quick as possible (because you know, those ninja assassins attack only in darkness).
See also The Future of SmartPhone GPS Will Completely Change Your Perception About It
I have been using the unrooted version of Motorola Moto G, which simply means that I had to settle with anything decent that I found in the Play Store. And then I landed myself on this flashlight app named Power Torch that showed me its capabilities, and the customizations that I can do with it. It was pretty obvious by the name that it will make my phone a powerful torch. But at first, I doubted that such things are even possible, because it straight up offered me the option to turn on the flashlight through the Power button.
I was skeptical, but after downloading the demo version, I was stunned. And the next thing I remember, I was typing my credit card number on the Play Store to purchase the full version of the app. Here's how it works:
To turn on the flashlight, just long press the power button, and it will turn on without firing up your lockscreen.
To turn it off, do the same thing, long press the power button, and it will switch off the flashlight. No need to click here and there to search for the app, or even unlock your phone. It just makes me feel like there is some Nokia scent here.
You can download the demo version of Power Torch before purchasing the full version to make sure that it works perfectly on your device. Or if you just don't care, or you are in a hurry, you can straight away purchase the full version of Power Torch.
To end this praise, I will just say that the Power Torch, is worth every cent that you pay, unless you never use flashlights in your life.
---