Among many features of an Android phone, one of the most important ones is the ability to record any kind of
Among many features of an Android phone, one of the most important ones is the ability to record any kind of sound or audio. If you are the owner of a smartphone, you can record anything, regardless of place or time. If you don't like the built-in voice recorder, there are many pretty awesome apps for this particular purpose available in the Play Store. Here, we are going to share some of the best Android voice recorder apps.
See also: Top best Android apps for handwritten notes
Best Android voice recorder apps
Audio Evolution Mobile Studio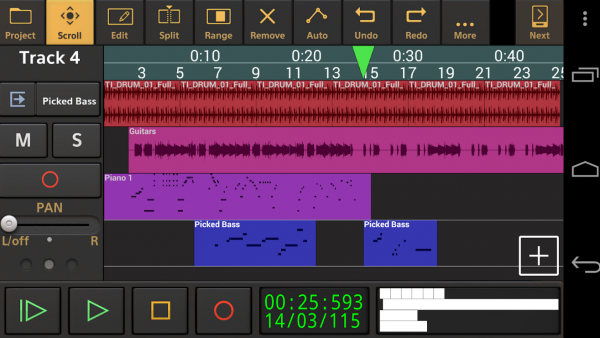 For digital audio workstation (DAW) this app is functional, good and serviceable. This is a good option for music lovers. The necessary tools and built-in instruments are helpful to create varieties of music. It also has a multi-track recording, various FX packs, non-destructive editing, MIDI support, various audio effects and USB audio interfaces. It has a studio mic feature as well. You can try the trial version at first. For the full version, you need to pay 7 dollars.
Download Audio Evolution Mobile Studio
BandLab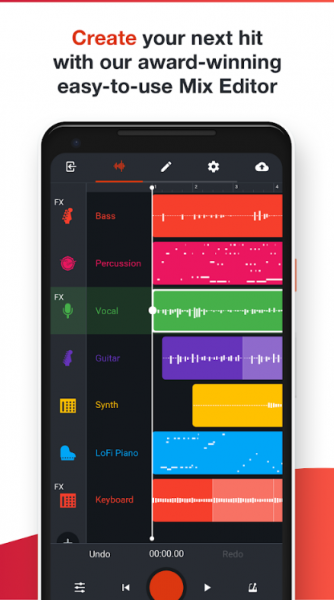 This is another Android voice recorder app for music lovers and creators. This is fast and flexible. If you want a musician set up or record with the whole band, you will have a great experience. It has a guitar tuner, 12-track mixer, a looper and a bunch of audio samples including a social media feature. The best part is that you do not need to pay anything for this award-winning app and no ads will be there to interrupt your creation.
Easy Voice Recorder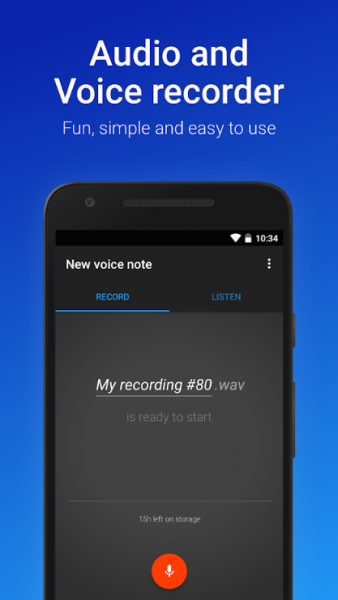 The name says how easy, simple and user-friendly the app is. It is a simple recorder for any kind of practical use. You can record voice, lectures, meeting minutes or music. It has also high-quality MP4 and PCM features. You can set ringtones from the recording files.
Hi-Q MP3 Voice Recorder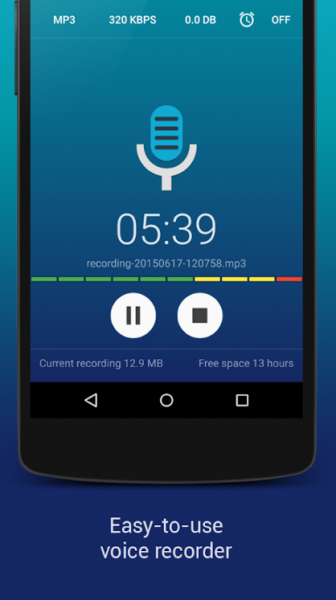 This voice recorder is helpful for academic and business purpose. You can record concerts, lectures, interviews, meetings with this app. Its features are Dropbox support, MP3 support and widgets. Several customizing options and Wi-Fi Transfer makes it more useful. It has both, free and paid version. For unlimited recording and extra features, you need to purchase the app.
Download Hi-Q MP3 Voice Recorder
Music Maker Jam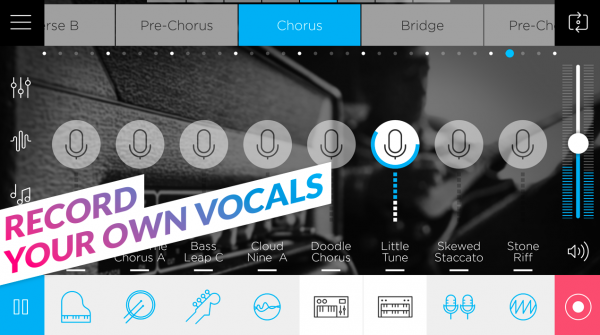 The app is a very popular app for sound mixing and recording. There are many features for making music. Tools and samples are there to help you. You can add drum beats and electronic tune with the records. You can create studio quality work by using this app. You can share your creations in the social media.
Smart Recorder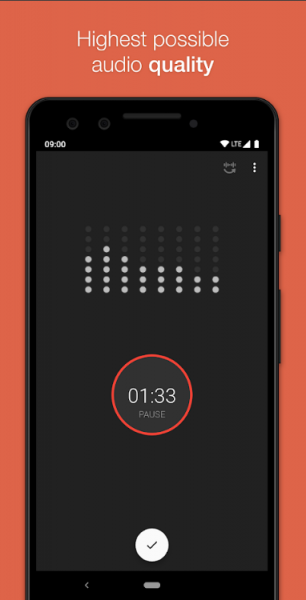 The app is free and user-friendly. It is reliable as well. It has spectrum analyzer for live audio, background recording, calibration tool for gaining microphone and efficient battery usage. the recording quality is very high. The skip silence option is an added bonus.
RecForge II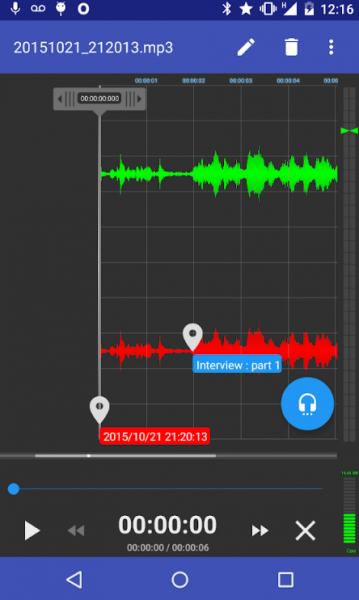 This voice recorder app is good for recording any band rehearsals or live concerts flawlessly. The best part is the app is absolutely free. The automatic gain control (AGC) can be enabled or disabled. The formats like opus, mp3, flac, wma, counting, m4a, ogg and wav codec are supported by the app. It has also the music speed changer feature.
Parrot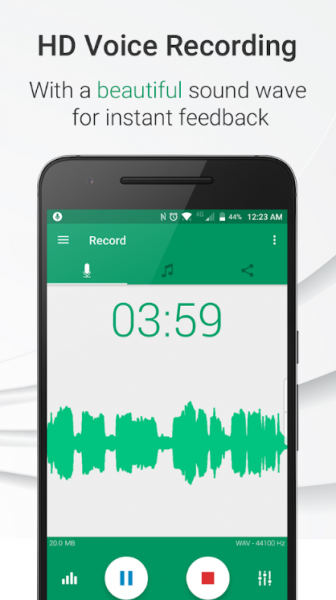 It is one of the best and most beautiful recording apps. The recording, playing and sharing options are very easy. This is also free to download. You can even record the phone calls and send it to others. But for availing the phone recording option you need to purchase the Parrot Pro.
These are some of the best voice recording apps for Android. So, if you want to record or create any high-quality audio, go through the list and pick the one you like the most.
---