Android Oreo has been unveiled on August 21, 2017. It is available for some Nexus and Pixel devices and it will
Android Oreo has been unveiled on August 21, 2017. It is available for some Nexus and Pixel devices and it will be rolled out for other Android devices very soon. The trailer reveals that Oreo is now "safer, smarter, powerful and sweeter". Here are some exclusive features of Android 8.0 Oreo.
See also: How to avoid spam on Android
Top Best Features Of Android 8.0 Oreo
Security, Speed and Battery Life
Google has worked hard to optimize and improve the overall performance of Android and Oreo displays the efforts. The Google Play Protect is their new initiative which can be found in Google Play Store. It ensures that all the apps in the Play Store are acquiescent with the guiding principles of the company. Play Protect is designed to give maximum security, to optimize the performance of apps and also limit background apps to increase the life of the battery. It is implemented to use machine learning to scan all the apps every day and ensure that none of them sneak in anything that questions the safety of Android. Your device will now be safer.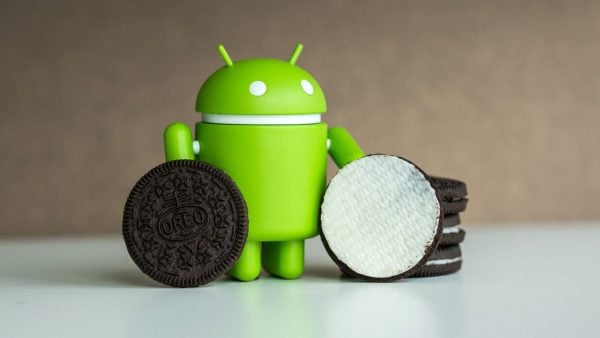 "Find My Device" a part of Google Play Protect is the new name for Android Device Manager. This is to safeguard your Android device and also to locate when stolen or lost.
Play Protect is already in the Play Store for the different versions of Android.
While it is yet to be tested by hand after it has been released, the Android Oreo will have improved battery life along with security.
Auto Fill Passwords
The autofill feature was always present on Chrome but now Android apps will have it too. For instance, if your Facebook or Instagram credentials are present on Chrome, the app will autofill and log in on the Android phone.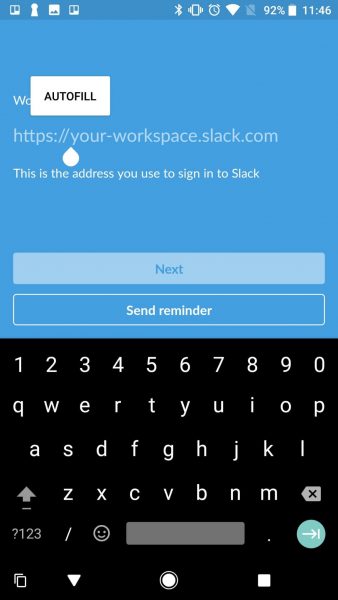 More Emojis
There are more than 60 emojis which you can use to express your mood and emotions.
Android Go
One of the best features of Android 8.0 Oreo is the Android Go. If you remember, Google had made an announcement about a project Android One. Under the project, it would bring low budget smartphones to underprivileged countries in the world. The main aim of Android Go is to improve all versions of the operating system with low budgeted hardware and this begins with Android Oreo. Moving ahead, all the versions of Android will have an edition of 'Go'. It has been optimized to work on 512 MB to 1 GB RAM along with limited storage the lower end processors.
Go devices will also have the lite version of complete Google suite and the Play Store on these devices will highlight the apps which have been optimized to work on low power smartphones. Most low income uses the pay-as-you-go data plans so the data usage will be in front and center. Chrome on Go will already be set in Data Saver mode, the Data Usage of Settings can be accessed from Quick Settings. Data can be topped up from the screen provided the carriers are compatible.
Updates Without Space
You don't have to worry about space anymore while you are installing your updates. The update actually streams from the servers of Google to your device and install on the fly. All that is required is 100 kb space.
Also if you are running out of storage then simply head over to Settings > Storage > Free Up Space and you will get the option to delete uninstall apps you haven't used and contents of the downloads folder to get some space.
Notification Dots and Instant Apps
These dots are nothing but a shortcut to view pending notifications on home screen icons provided one has to use a default launcher. The dots also come up in the app drawer. What makes it special is when long pressed it lets you see the notification.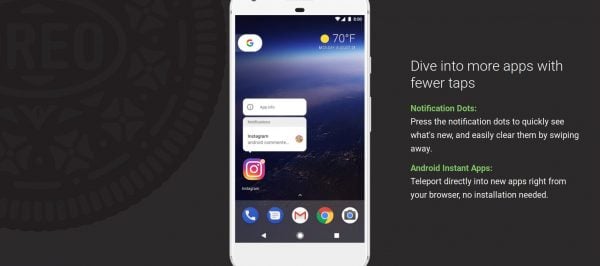 The Android Instant Apps can take you to a news app from the browser without any installation.
Smart Text Selection
This is something quite attractive. Usually, when you want to look up an address on the Google Map, you were required to copy and paste the address. Smart Selection automatically selects the relevant text. For instance, you get a message with an address and all you will have to do is double click on the street name and the full address gets selected. It highlights the complete things if just a single word is selected. Android Oreo has more in this feature – quick actions are offered in the suggests bar, just select a phone number and the dialler is prompted and an address suggests the Google Maps.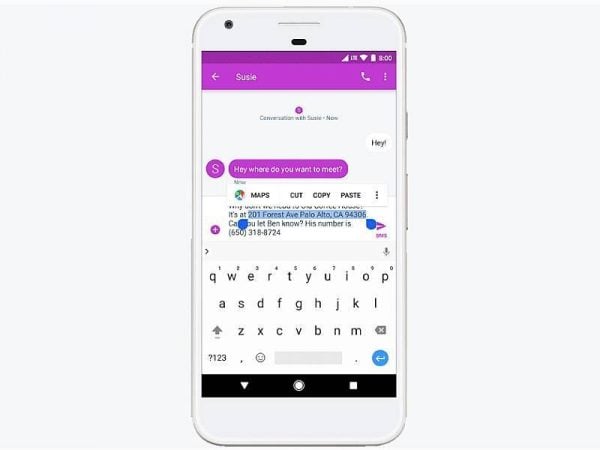 Augmented Reality(AR), Virtual Positioning
Both Virtual Reality (VR) and AR have been the talk of the town for some time now and Google also has been working on them. The new feature Visual Positioning Services with the help of AR understands the indoor location instantly. Although GPS is a great way to guide someone to somewhere – say a store, VPS guides you directly to the exact item. It happens to be one of the coolest features of Android 8.0 Oreo.
Picture in Picture
We got multitasking with Android Nougat, the ability to run two apps on the screen. Oreo makes it better – the Picture in Picture mode lets the users open an app in the foreground while a video can run on another app in a smaller window simultaneously.
These are some of the best features of Android 8.0 Oreo. Don't worry, Oreo has a lot more to offer, so once it becomes available for your device, download it and enjoy all it has to offer.
See Also: How to use two Gmail accounts on Android
---