In this article, I will be discussing best free Android app for personal trainers.Personal Training can be easily
In this article, I will be discussing best free Android app for personal trainers.Personal Training can be easily accessible and more efficient when it comes to Mobile Apps. Choosing the right pPersonal tTrainer Android aApp can save a lot of time, money and energy. Doing your exercise from your home, whenever you're ready and on little to no budget at all is what an average person needs. Here is the list of the best personal trainer apps.
See also  Best IPhone Apps for Personal Trainers
Best

Free

Android

App

For

Personal

Trainers

2015
The Workout Trainer is the most downloaded and used personal trainer android app.The reason why this app dominated the Google Play store is because it provides premium workout tutorials and training for absolutely no cost. The Workout Trainer Android app is among the most installed apps with 10,000,000 installs .
This app is best for a person who wants to get the perfect workout without any use of exercise equipment. Achieve your fitness goal with video, audio tutorials. You can also choose your area of focus and use it to get a six pack, lose weight, improve your running, practice yoga, and more.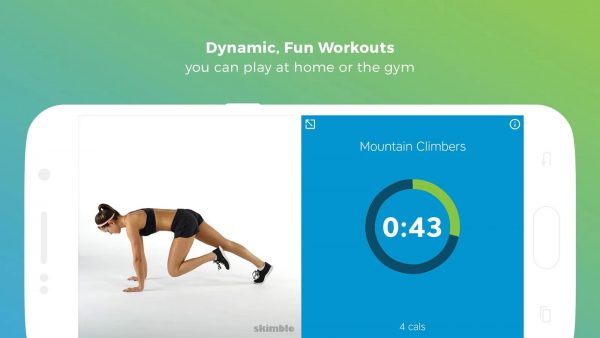 In the category of best personal trainer apps, this one stands out from all because of its mechanism and scientific approaches. BodBot uses intelligent behaviors to audit the human body, either by nutritionist or coach. BodBot is a very good android personal trainer app that judges your body not only on your strength level, but also flexibility, posture, and rate of progress. It comes with nutrients packed -protein, carbs and fats and some micronutrients– zinc, sodium, fiber, magnesium, potassium, b-vitamins, omega3 fatty acids.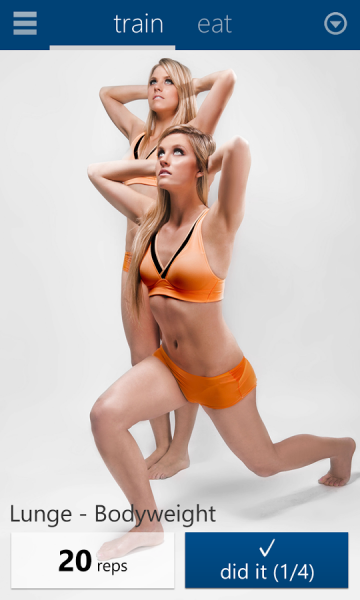 What is the best personal trainer android app? This is the question I have asked a lot.
If It is hard for you to the gym because of money and time issues. Then, this Android personal trainer application will really help you to work out regularly at home. With a diet and regular exercise, you will definitely lose weight.
The features: 
5-10

minute

targeted

workouts

10

to

30-minute

full

body

workouts

50

exercises

Workouts

are

randomly

created

✓On-screen

instructions

and

timer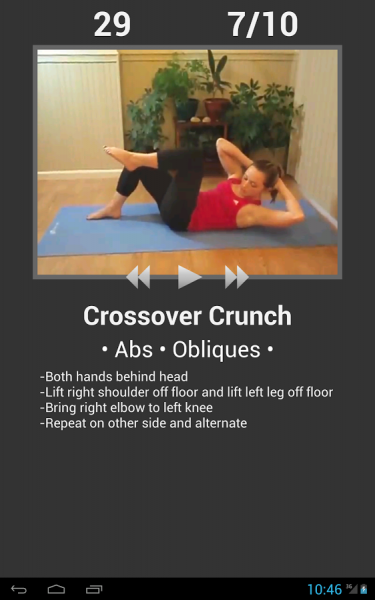 Have you ever thought of working on your abs in just a few minutes with maximum effects? little to no hassling and within your own time management?
Abs workout is one of the best free personal trainer android app out there. This app guaranteed 6 packs in just 6 weeks if used correctly. No need to go to the gym, no need for sit ups, pull ups, push up, etc.The Personal Android trainer app-abs workout equipped Aerobic Weider Six – Caynax A6W.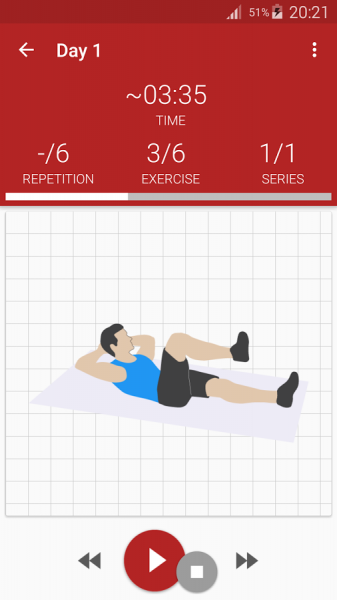 Tired of sitting down at home doing nothing, eating all these foods full of fats.The Coach Personal App is best for building your muscles with just 20 minutes a day
– push ups
– pull ups
– squatting (sit ups)
– abs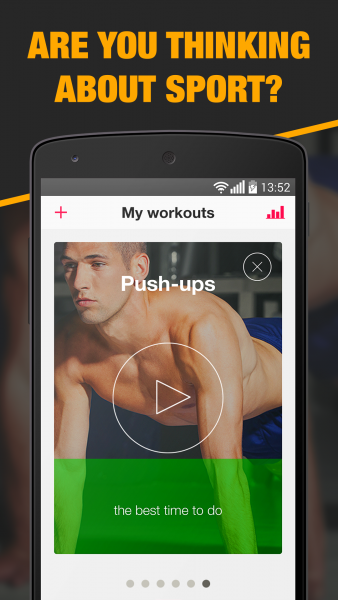 The name says it all. Do you Have work, school or events running late at daytime for? If you don't have enough time at days to do a little workout or visit the gym.The Best personal android trainer app– 7-Minute Workout makes it much easier for an average person to utilize this time wisely to get the best outcome. The Scientific 7-Minute Workout' routine posted in the American College of Sports Medicine's Health & Fitness Journal and highlighted by The New York Times.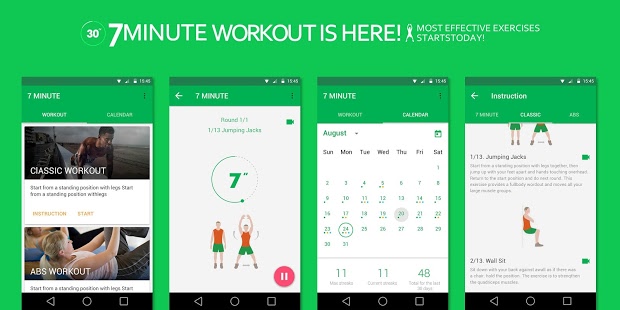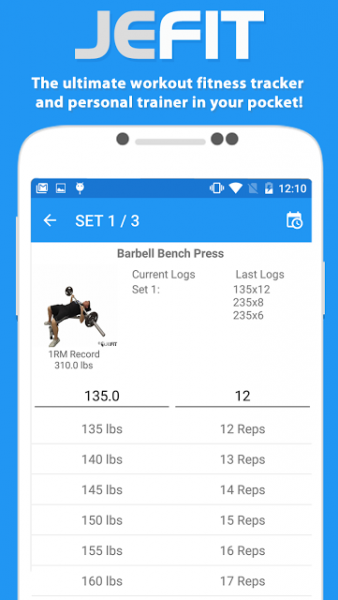 JEFIT is such as simple and easy to use app that comes loaded with tons of exercises and detailed instructions. Once you download and install the app, you will get the access to a wide range of workouts, but also to the community with millions of members, which is why you will stay motivated and you will achieve your goals. The app has 4.5 stars in Google Play Store.
---