Gift giving is still a difficult part of people's lives. The first worry starts with remembering the special
Gift giving is still a difficult part of people's lives. The first worry starts with remembering the special occasion, be it a birthday or an anniversary. Then, we will wonder if they appreciate the gift and if it is useful to them. Last but not least, there is also the stress of delivering the gift in good condition. On some occasions, we may not be seeing our friends or family for a long time because they live in a different country. Therefore, we have curated a list of best gift giving apps for Android users to make your gift-giving experience less stressful.
See also: Top best food delivery apps for Android
Best Gift Giving apps for Android
Etsy: Handmade & Vintage Goods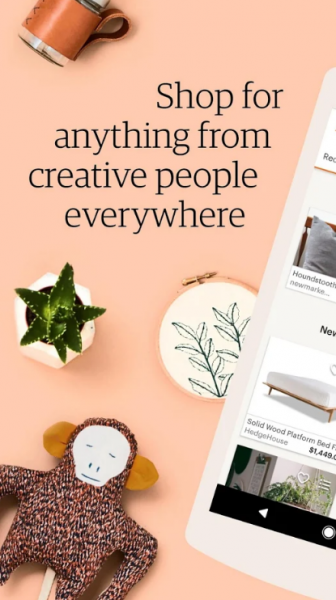 Etsy houses a wide range of creative, handmade and vintage goods. For something more quirky, tailored to a fun personality, Etsy is the shop you are looking for. The app uses a simple interface. Thus users do not have to go through the trouble of figuring out the app before you can use it. Etsy can also give customized recommendations to users, hence it can help you in your search for the perfect gift. Lastly, for gifting to faraway friends and family, you may choose to deliver it straight to their address.
Wayfair –Shop All Things Home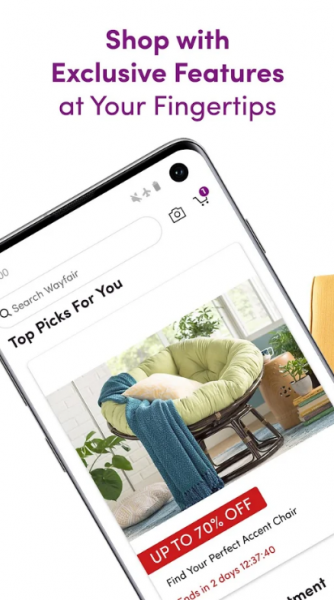 Sometimes, a more practical gift for a home is required, especially if you are attending a house-warming party. It is also a good option if you have run out gift ideas. For all kinds of home décor and furniture, Wayfair is an app to consider browsing through. They have many pieces of furniture and décor that are suitable for any room in the house. Furthermore, the app launches daily sales at fixed times each day. Lastly, you can redeem free shipping when you place orders that are over $49.
Gyft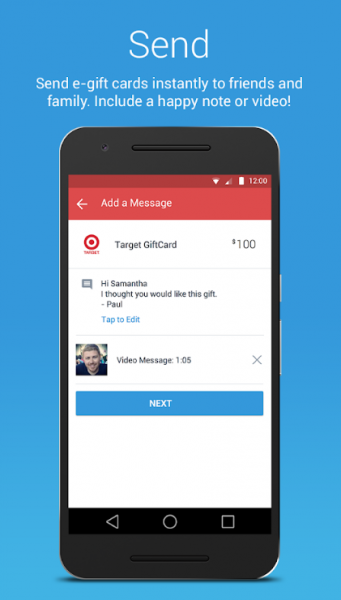 A new way of gifting has popped-up over the years. Instead of buying physical goods for a person, people have decided that gifting gift cards is a better option. It is a more practical way of gift-gifting because it gives the recipient full control over the gift that they decide to buy. Gyft offers many gift cards for users to choose from. This allows users to pick appropriate gift cards for different occasions to be gifted. As a recipient, if you feel like the gift card does not suit you, you may also use the app to re-gift it to others.
Groupon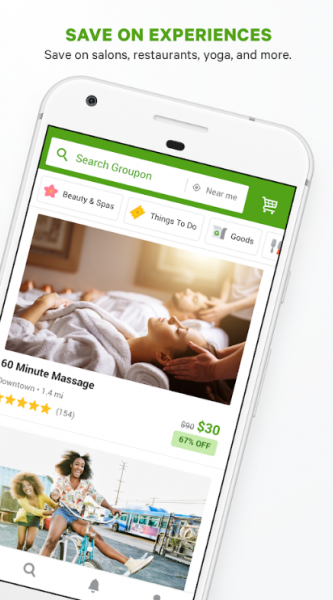 While Groupon may not be directly linked to the giving of gifts, it gives users access to deals ranging from food and beverages to fashion items. For many people, a large issue faced when engaging in gift-giving is the ability to purchase a good or item that the recipient will enjoy using. With Groupon, you can save up to 70% while buying these gifts. The platform is also made to be environmentally friendly, the coupons do not have to be printed out to be used at physical stores. Just flash the redemption code and you can get the deal.
Zeel In-Home Massage Therapist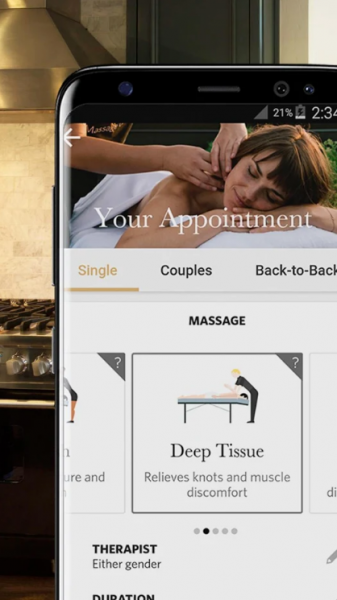 Massages are a luxury for most of us. The problems lie not with the lack of finance, but more because of the lack of time and effort to go and get one. Therefore, one of the best gifts you could give a friend or family member is a home-based massage. Zeel links you up with massage therapists within your area. You are also able to control the gender of the masseur, as well as the kind of massage you wish to book. The range offered includes prenatal massages and couple massages. Without the hassle of leaving the home, this is a gift that can be appreciated by many.
---