We are living in the twenty-first century, where a single person is haggling with lots of tasks and those are
We are living in the twenty-first century, where a single person is haggling with lots of tasks and those are expanding gradually. Still, the person has the same 24 hours in a day to deal with it. What we all can do is to manage what we have. We can cope with this challenge by doing the work efficiently and life hacking is the mean which turns this dream (of saving some time) into reality. So, let's make your life easier by downloading the best life hacking apps for Android. Just scroll down and check out the apps.
 See also: Best apps for room layout for Android
Best life hacking apps for Android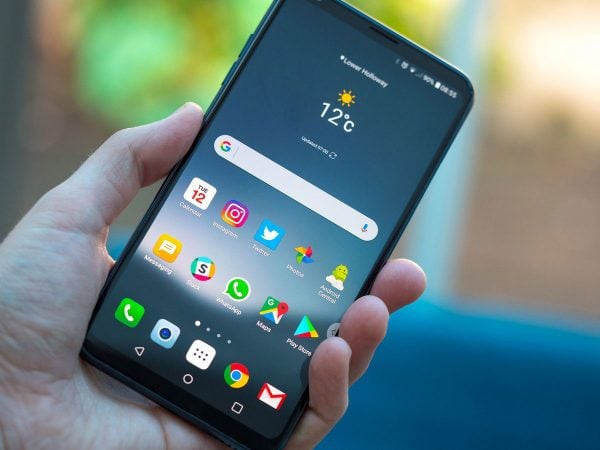 Wanna Kicks
How many times you ordered your sneakers online and when those arrived at your doorstep, you realized those weren't the perfect fit for your feet. If you are one of them who failed to buy perfect sneakers online, then this app is for you. Wanna Kicks make you experience the 3D world of Augmented Reality. Now you can select from the large variety of sneakers available on the app, check how it looks on your feet instantly and then you're ready to order it. Don't bother yourself for going out to buy a new pair of sneakers. Just download this app and enjoy the ease of purchasing at your home.
Post box
All of us are having a bad habit of checking our phone over and over again and it consumed much of the time and keeps distracting use the whole day. Post Box stops your need to continue checking your phone by pilling up your notifications and releasing them all at once at your specified time. You can choose to release them one, two, three or four times per day. The app smartly organizes your notifications and you can check it accordingly. By installing the app, you will start cutting off the time spending on your Android device.
Firefox ScreenshotGo
This app is the best solution for all of your problems with screenshots. If you are facing difficulty finding out an important screenshot that you have taken a year ago or long you can now easily search it with the app named ScreenshotGo. You can simply type the text that your screenshot has and yes, you will find it with ease. This app doesn't just make ease with the search but you can also copy the text form screenshots and paste it wherever you want. Moreover, the app also organizes your screenshots neatly. You can also sort out the screenshot according to the different domains of your screenshots collections.
Wi-Fi AR
Every one of us always wanted to sit with our mobile phone where our phone can get a strong signal. Now, you don't need to wander here and there to find the perfect Wi-Fi signal for your nonstop social networking or browsing experience. Just download Wi-Fi AR, the app that will help you out in finding the best-fit place with the strongest Wi-Fi signal. Through augmented reality technology, the app will show you the signals of Wi-Fi within the screen of your camera.
Google Go
If you are having issues like slow internet connectivity or the space at your Android cell phone is low, here you can find the solution to all these problems with this amazing app Google GO. It is a browser but it uses several tricks to save 30 to 40% of data and somehow, it's faster than Google Chrome. If you are reading an article than Google Go will help you to listen to it and guess what, you can adjust the speed of speech as well.
---