Is your favorite app eating away your data, draining your phone's memory and slowing down your smartphone? Then
Is your favorite app eating away your data, draining your phone's memory and slowing down your smartphone? Then you must try out some of the best Lite Android apps to save storage space as well as battery life of your phone. Most of the popular Android apps like Facebook, Google Chrome, Gmail, Messenger and so more come in the Lite version that might solve your problem.
Several developers design the Android apps only with the intent of high performance and better user experience. Keeping this in mind, they try to add unnecessary graphics and functions to ensure that their app gets installed on the smartphones offering high specifications. However, these features only tend to add to the storage and battery woes of the smartphones. To undermine the same, several apps are now coming in Lite versions. This is the latest trend that is working well for the Android phones. The users can now download a handful of Lite Android apps to save storage space. Such apps are highly lightweight, sometimes even less than 1 MB and are also designed to work well on lower bandwidths.
If you are looking for some of the best Lite Android apps to save storage space, then here is a list of them.
See Also: How to get Android notification on Windows PC
8 Best Lite Android Apps To Save Storage Space
Facebook Lite
A relief for all the Facebook addicts! Now, you do not have to worry about browsing or downloading Facebook app on your Android smartphone as the Facebook Lite version takes care of it all.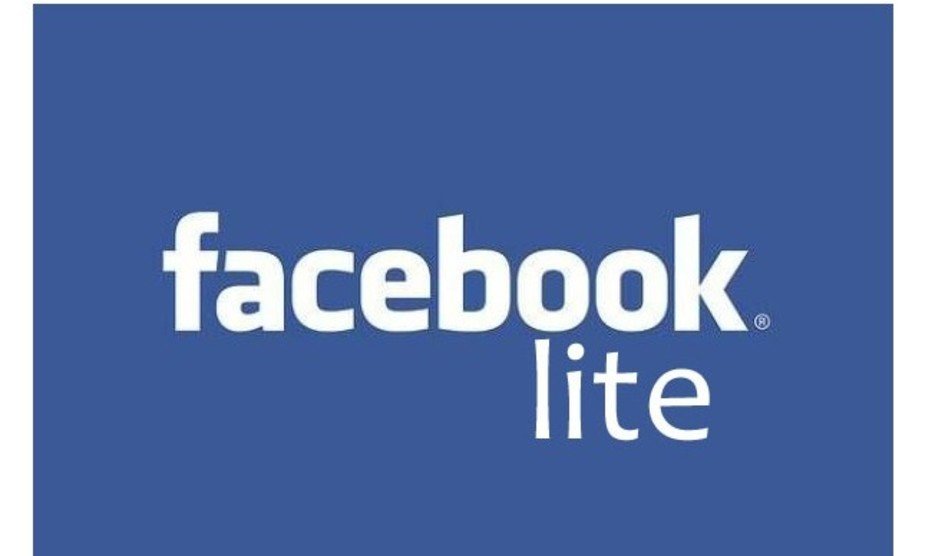 Facebook Lite has changed the entire scenario. This lighter version of the app is designed particularly for the low-end Android smartphones. It also ensures the browsing of your Facebook content with much ease on low network coverage areas. As far as the core features are concerned, the Facebook Lite app for Android smartphones is very similar to the main version. It also comes along with some unique features like video playback, notification support, messaging, and support for reactions. Therefore, Facebook Lite comes under the list of Android apps to save storage space on your smartphone.
Download Facebook Lite for Android
Messenger Lite
This is another effective name in the list of apps to save storage space of your Android smartphone. One of the main reasons for using the Messenger Lite app is that there is the absence of any Messenger Day features or even the new dynamic layout of this app. As a result, things are pretty simple in the Lite version of the Messenger app for Android smartphones. There has happened just a reversal of the chronological listing of the chats along with some basic messaging features.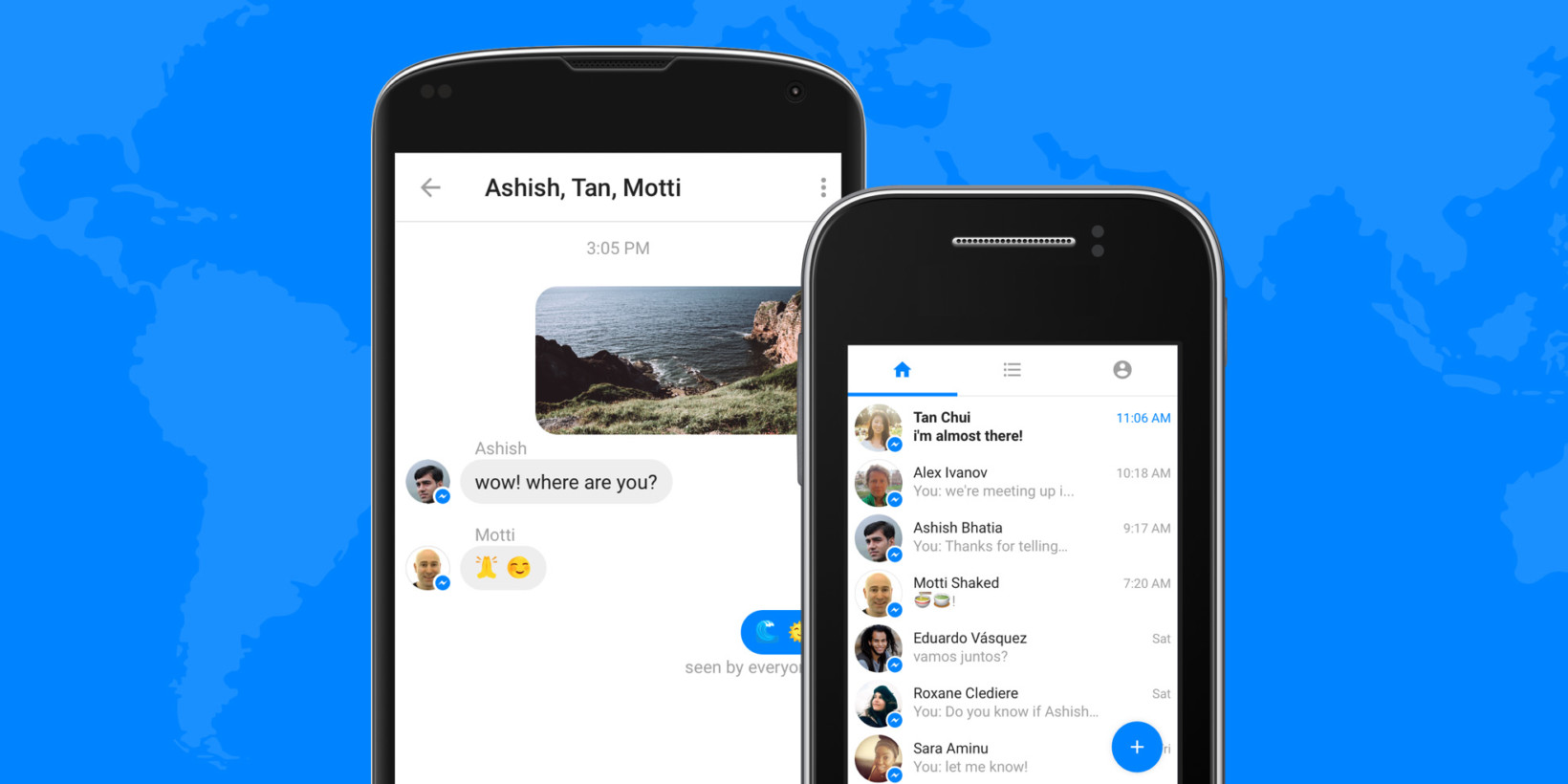 The new Messenger Lite app is also quite fast to use. The users can still send images in their chats. However, some other advanced features like sending of animations, GIFs, stickers, and so more are not available. Moreover, there is no support for the chat heads as well. However, if you are not in need of these specialized features and need simple chatting, then the Messenger Lite app is perfect for you.
Download Messenger Lite for Android
Skype Lite
Skype app on your Android smartphone can be highly unreliable. With fluctuating data usage, it might end up in consuming a lot of storage space as well as your phone's data. However, the Skype Lite version of this app has been designed to function well even with lower bandwidths like that of the 2G networks.
Skype Lite provides support for both video as well as voice calls and comes with a storage requirement of just 13 MB. Currently, Skype Lite has been made officially available only in India owing to the high demand and low data availability.
Download Skype Lite for Android
Twitter Lite
Wish to be updated on all events that are happening around the world? Twitter Lite is another in the list of apps to save storage space on your Android smartphone. Twitter Lite is a faster and data-friendly app for letting people view the current events of the world with much ease. Twitter Lite should not be confused with a traditional app or a mobile site.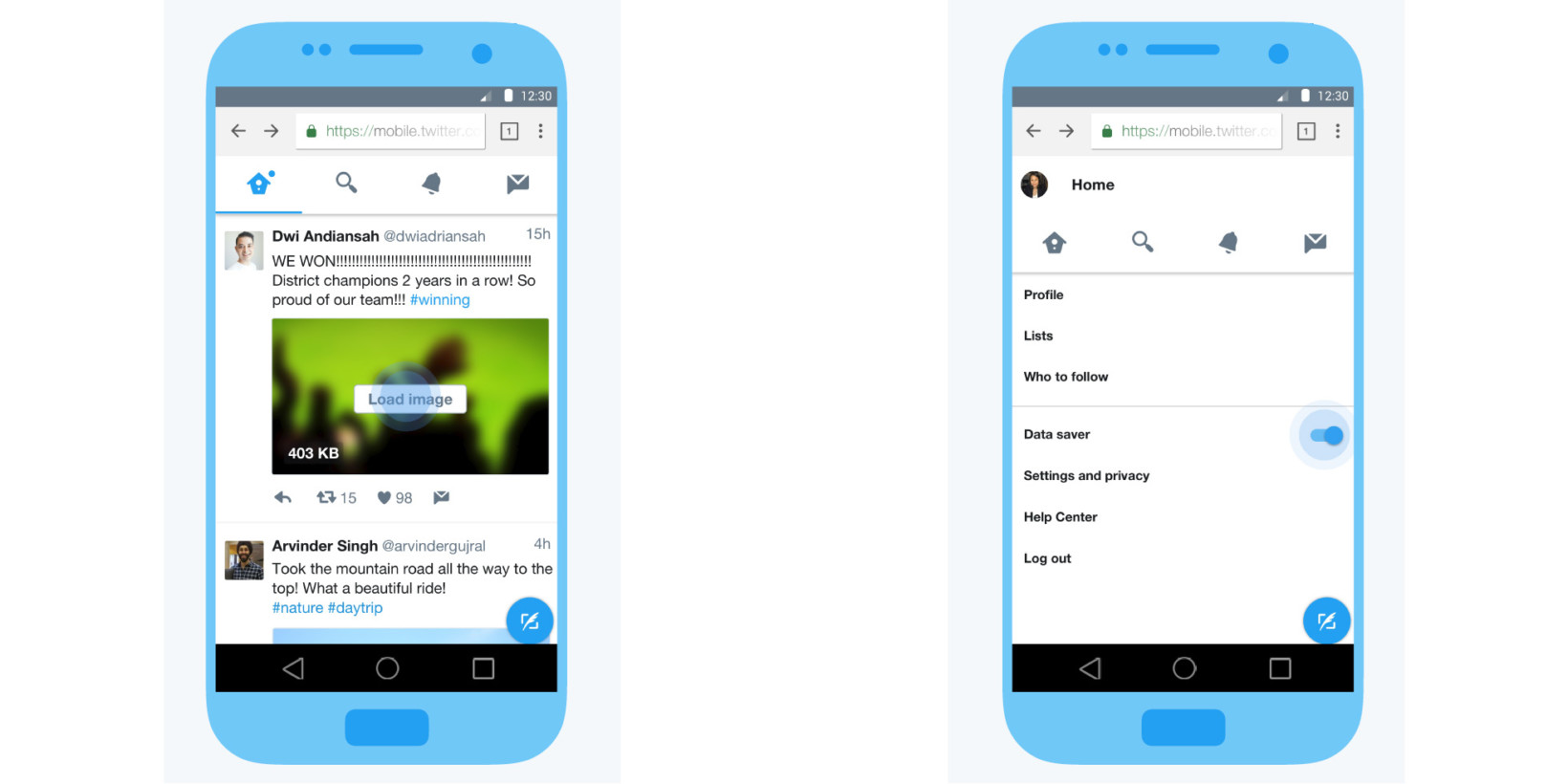 It is a new technology referred to as the Progressive Web Apps (PWA). You can go to the mobile.twitter.com and you are all ready to use the progressive app of Twitter Lite. Much of this Lite version functions like the traditional app. You would receive notifications and then you can add the same to your home screen. Moreover, there is also an offline mode offered by this version. All of it still functions inside the browser.
The progressive region of the Twitter Lite app performs some smart functions. It helps in the saving of user interface along with the assets such that these do not have to be re-downloaded every time the user would refresh or open the page. Additionally, if you are clicking on your profile tab and then turning on the Data Saver mode, then you will observe that the images are not loading by default. You will see a blurred version of the images in addition to the size of the image. You can then tap on the preview for loading them.
The core features of Twitter like tweets, mentions, timeline, DMs –all are still there in the Lite version. However, you might not find the specialized features like auto-playing videos and Moments. This is meant for saving space and data usage.
Download Twitter Lite for Android
Opera Mini
Opera Mini is the lighter version of the Opera browser. This version has been designed for helping the users in navigating the Internet with reduced storage space and narrower bandwidth requirements. In Opera Mini, one can find a myriad of features that are designed specifically for helping you deal with issues like data crunch, downloading videos for offline pay, and so more. One can also save the entire web pages for using it as an offline mode.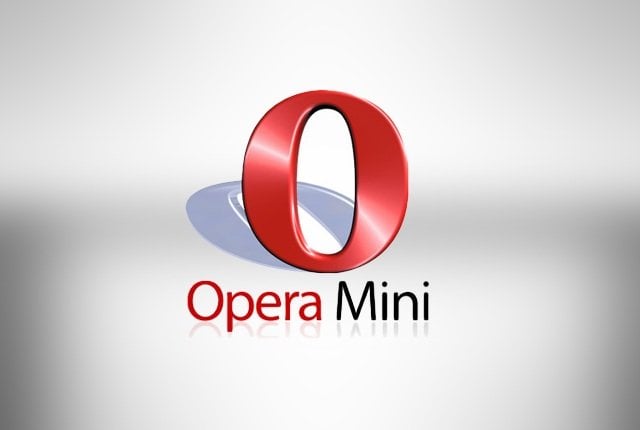 You can go to the built-in data saver section, and then you can fine-tune the features of data saving along with limitations such as optimizing videos, disabling high-quality images and so more. One can also find the smart download manager in Opera Mini app. This feature allows the users in holding off the downloading of larger files unless they are on a Wi-Fi network.
Download Opera Mini for Android
Line Lite
Similar to the Messenger Lite, this is another one in the list of Android apps to save storage space. This is highly lightweight and comes as a streamlined version of the Line Messenger app. If you are using the Line Messenger service for staying in touch with your family and friends, then you might be glad to know that you can still achieve all the basic functions of the main app on this Lite version.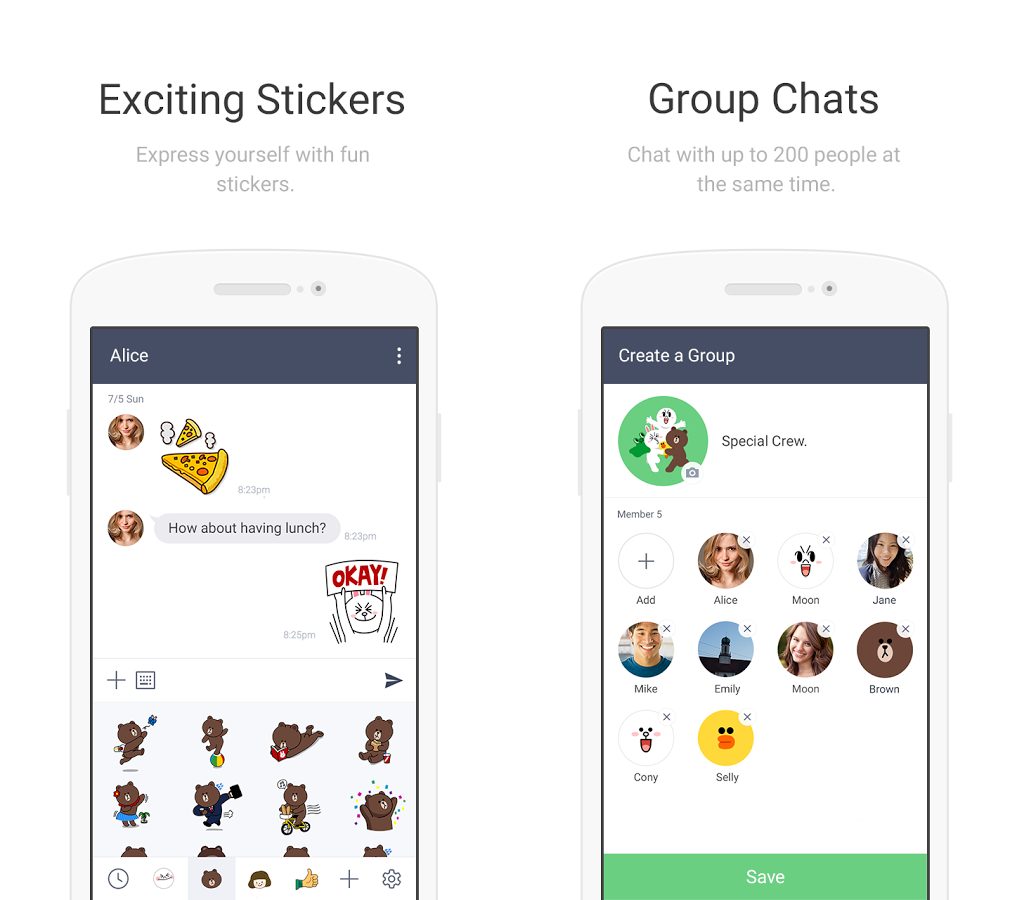 Group chats, personal chats, richer previews for media files, and also stickers –all of these are offered by the Line Lite app for Android smartphones. Even the user interface is highly simple and easy to navigate.
Download Line Lite for Android
Shazam Lite
This Lite version of the app weighs less than 1 MB. It can perform the things as well that you want the app to do for you. It eliminates the excessive recommendations, integrations, and popups. You just need to open the app and then tap to Shazam. Then, you need to identify the particular song.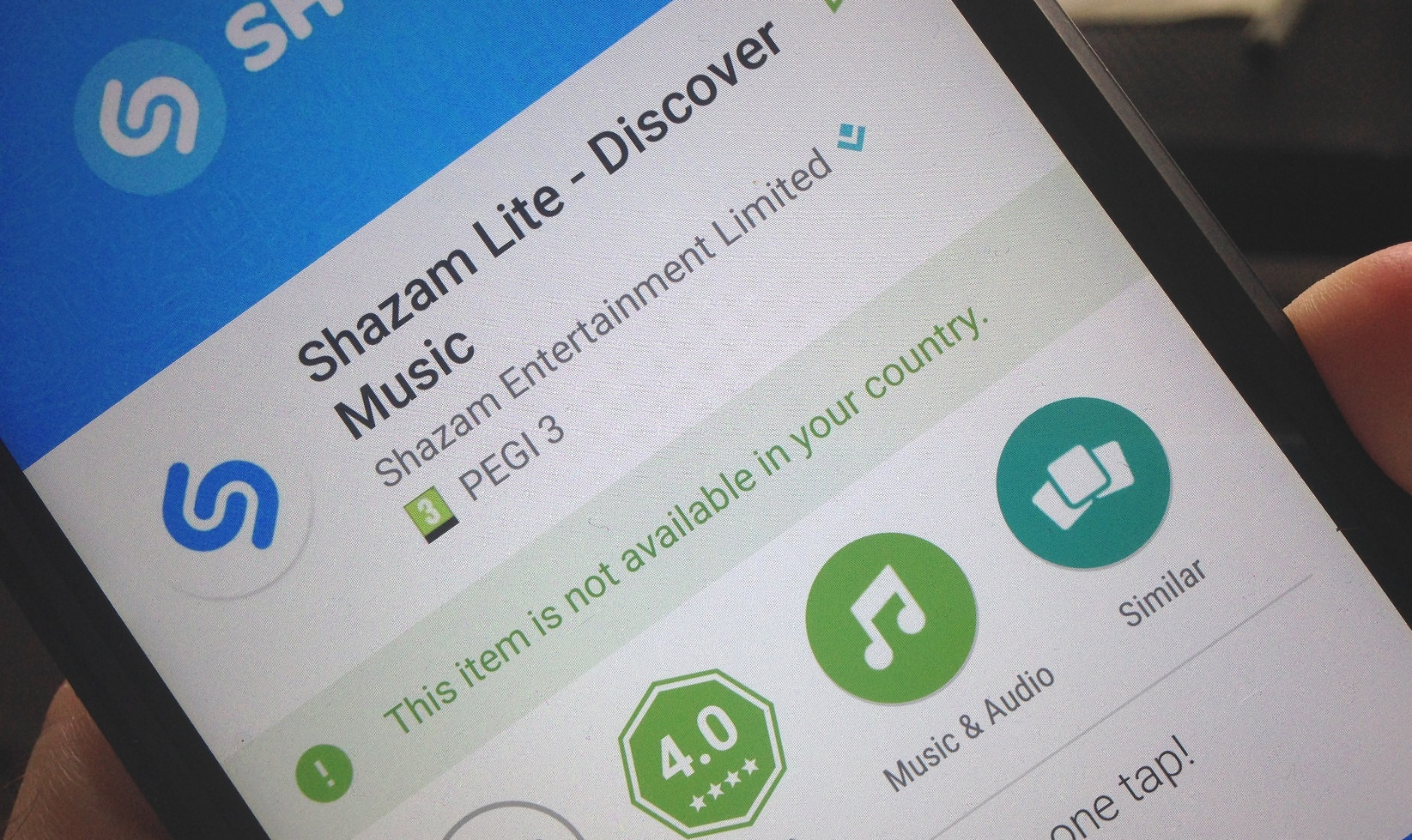 In addition to these features, the Shazam Lite version also comes with the helpful offline mode. With this feature, the users can search for a particular song even when they are in absence of Internet connection. They can then identify the song later when their smartphones get connected to a proper Internet connection.
Download Shazam Lite for Android
Camera 360 Lite
Are you not happy with your built-in camera app of the Android smartphone? Most of us download the third-party camera apps for getting enhanced performance and camera experience. Such apps usually come with exciting image editing options. However, most of these tend to be consuming bigger storage space of the Android smartphones.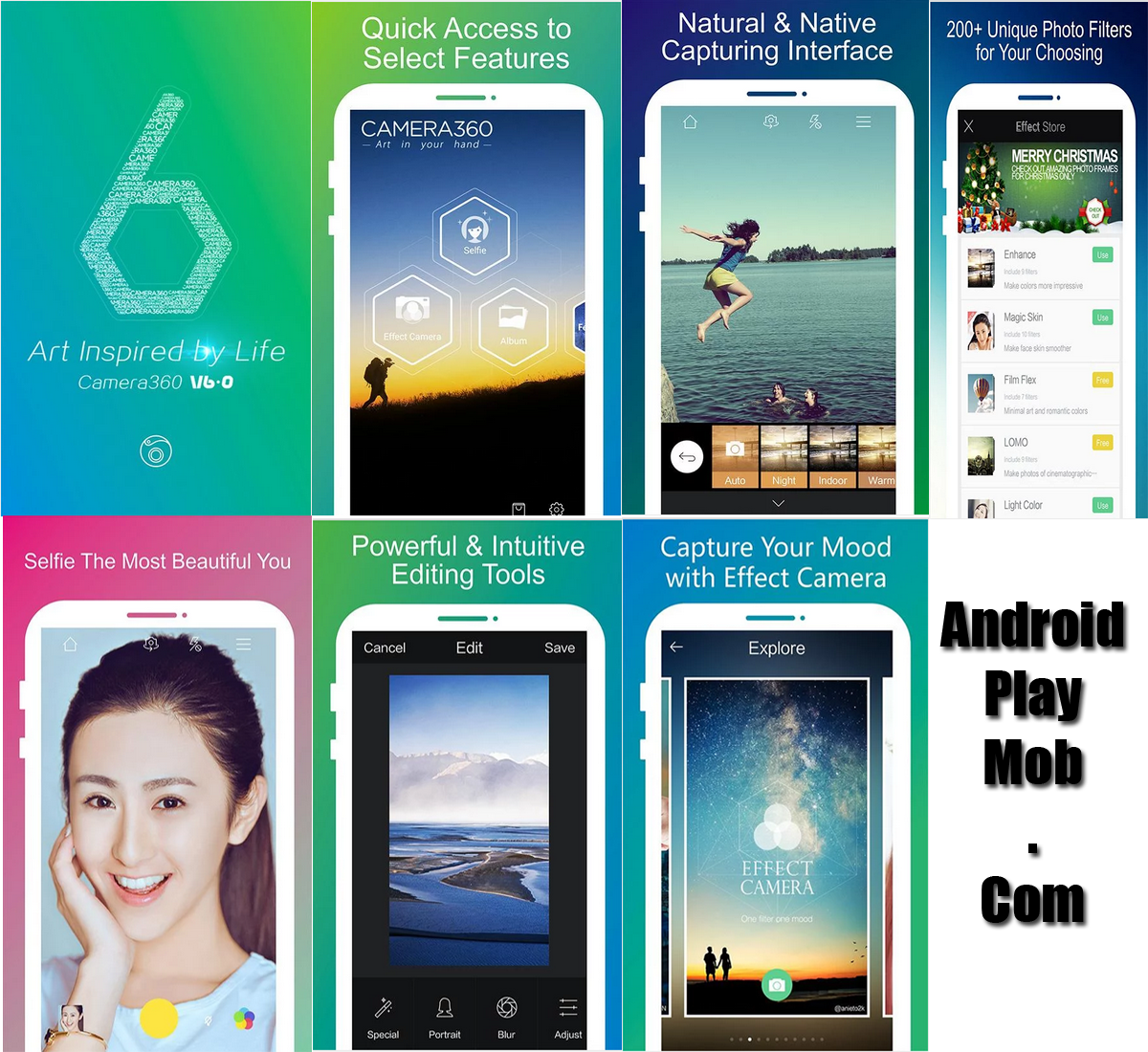 With Camera 360 Lite app, you can eliminate this issue. It comes as a fully featured beauty camera app that is completely free for the Android smartphones. The Lite version of this app is available with less than 4 MB storage space requirement. This app is also very fast in usage. Moreover, with the HD camera of the app, you can experience faster camera 360 functions for better images and editing capabilities.
Download Camera 360  Lite for Android
Tired of your phone displaying low storage? This is one of the most common issues faced by the majority of Android smartphone users. However, the Lite versions of several common apps have resolved this issue. These Lite apps come with less storage and data requirements. Thus, you can download these to save storage space and data usage of your smartphone.
See Also: How to change your Android wallpaper automatically
---