Normally, the pedometer is used for counting a person's every step. The device works by using the motion-detecting
Normally, the pedometer is used for counting a person's every step. The device works by using the motion-detecting technique. As we are living in a digital era, the developers are trying to make every work simple and application based. So pedometer apps are also there to help you have the insight into your daily activity. You do not need to carry an extra device. The mobile phone will work as a pedometer.  Here, we are going to talk about some of the best pedometer apps for Android users.
See also: Best free running apps for Android
Google Fit
If you want a healthy and active life, this is a good pedometer app for you to start. The app is absolutely free and there is no add to bother you as well. The app is associated with the 'American Heart Association (AHA)' and the 'World Health Organization (WHO)'. It has two new feature Heart Points and Move Minutes. There is a recommendation from WHO and AHA about the physical activity you need to improve your health including the heart. Move Minutes tracks your movement. Heart point adds a point in your list while doing some hard work causes pumps your heart faster. The app uses the sensors of an Android phone. Wear OS smartwatches are supported by the Fit app as well. By the sensors, it records pace, route and speed. It does not hinder other apps. All your physical activity will be recorded daily and you can check it anytime.
Fitbit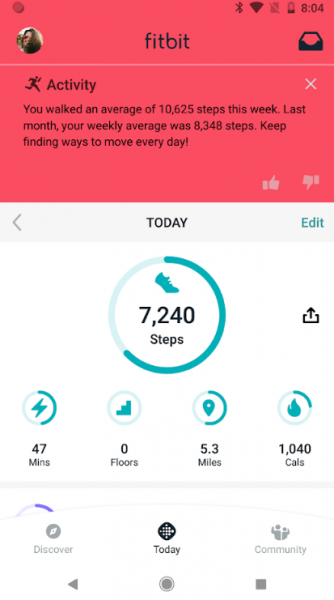 Fitbit is another free app to track your walks, runs or hikes by using GPS. You can also keep a log to know your activities like daily workouts and yoga. There are options to track your weight and the calories you consume daily. Heart rate tracking is also there.
Runtastic Steps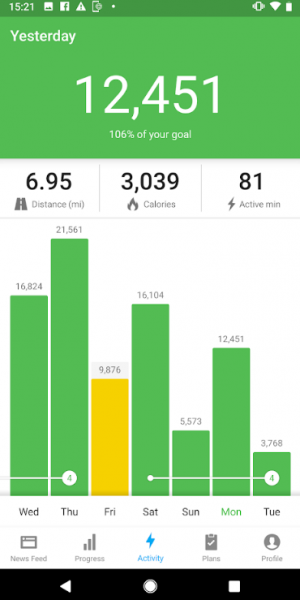 You can track your daily activity level with ease. It has a free version and also a paid one. It helps to keep a record of your walking distance, calories that burned daily and active minutes. It can be integrated with Google Fit. If you avail the premium membership, all the features will be unlocked.
Runkeeper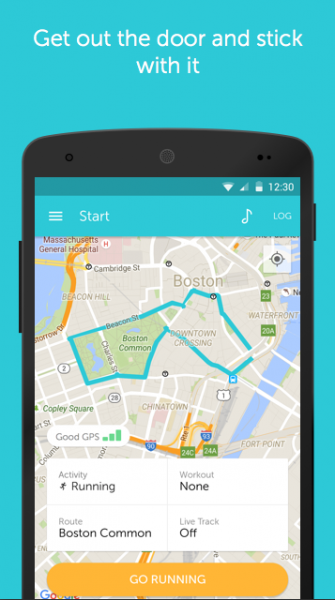 Almost 50 million users trust the Runkeeper GPS app. You can go through your progress, track exercise and set your goal easily. You can invite friends, challenge each other or observe other's progress and get more motivation by sharing achievements. It has a free version. For availing the premium one a monthly fee will be charged.
Noom Walk Pedometer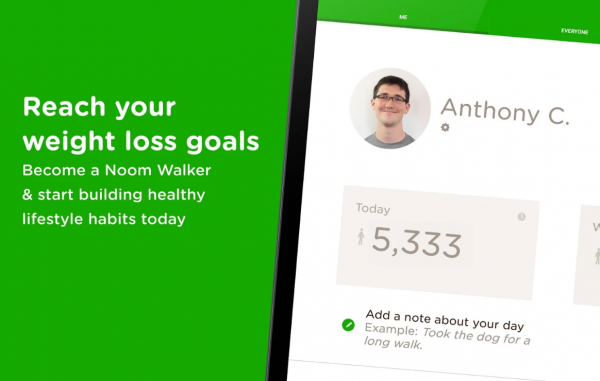 This pedometer app is totally free to install. Noom Walk counts the steps daily. The good side of this app is that the battery usage is very low. You can connect with your friends via social platforms. It is integrated with the Noom Coach: Weight Loss Plan to help you lose weight.
Pedometer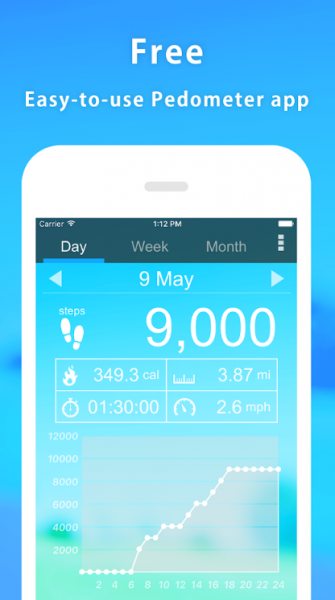 This is a very simple and free app with ads. It records your steps and also the calories burned for the activity. The distance you have crossed and your speed and time will be there as well. You can post your progress on social media.
MyFitnessPal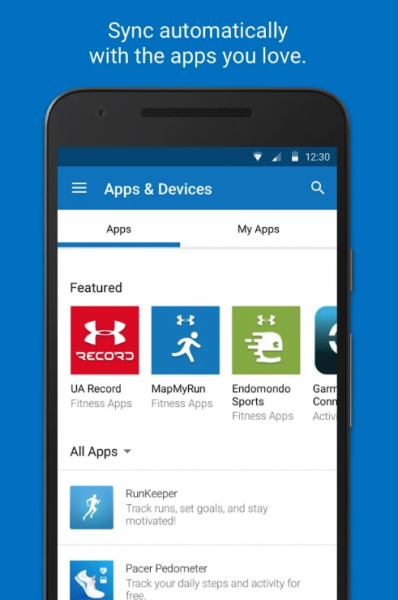 If you are planning to lose weight, this powerful app will be very helpful for you. The app has lots of very good reviews from happy users. It has a calorie counter. It has a barcode scanner and the biggest food database. Even all the macros of your food will be counted accurately. You can set a goal on the app and start your activities to reach where you want to be. You can add your friends and share your progress and photos to get motivated.
Pedometer, Step Counter & Weight Loss Tracker App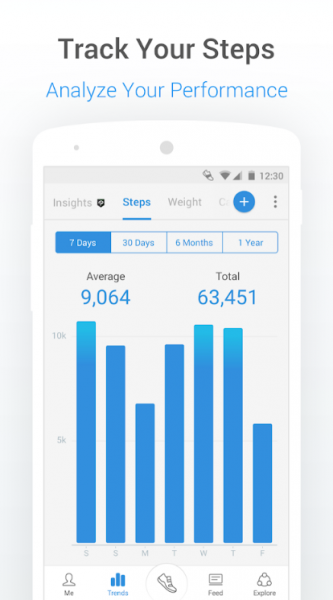 This is a pedometer and also a weight loss tracker app. You can keep a record of your daily activities. You can create groups to exercise together. All your steps, weight and daily burning calories will be listed and displayed. This way, you can achieve your goals easier and faster.
Download Pedometer, Step Counter & Weight Loss Tracker App
---