It's really a brain teaser to choose the right podcast app for your Android device. With so many apps being
It's really a brain teaser to choose the right podcast app for your Android device. With so many apps being developed every day, including the podcast apps, we do struggle to find what we really need. It is tricky because the market offers apps with almost the same features and it can be pretty challenging to choose which one to actually use. In this article, we are going to share some of the best podcast Android apps.
See also: Top Best Android Music Players
Castbox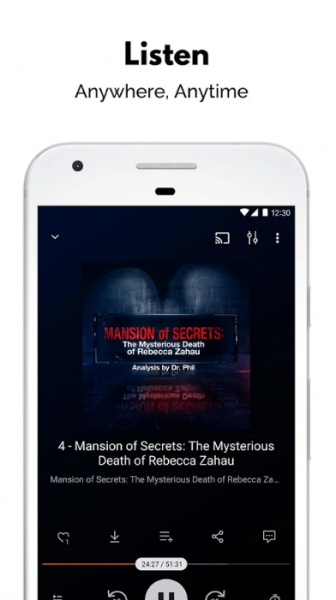 Castbox is, in our opinion, one of the best podcast apps in the Google Play Store. It's completely free, there are no ads to get annoyed every few minutes and it works smoothly. No modifications needed for the design because the app offers a very beautiful user interface. The app gives all the important features to get the best listening experience.
Pocket Casts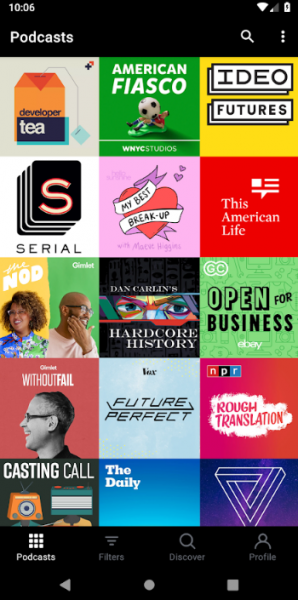 This is our number two podcast app. If you're looking for the best podcast, we recommend this app. It's indeed a very nice app but you can't get it for free, actually, you have to pay 3.99$. Is this app worthy to pay for it? It depends on you. PocketCast looks very well designed and offers features as much as CastBox do and even some extra ones.
Podcast Addict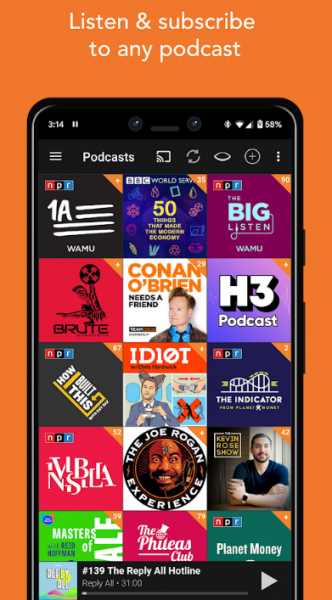 This is a totally free app which allows you to listen to some of the best podcasts available on the internet. You can download any podcast episode you want and listen to it later. There are some ads in the app but they don't spoil the listening experience.
Stitcher-podcasts & radio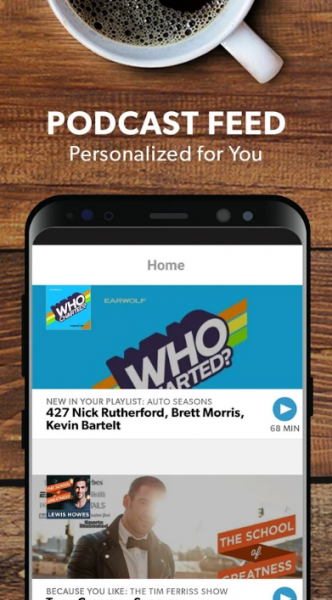 It's a free app that helps you find suggestions based on your listening pattern. This app could be a great choice for anyone who wants to get into podcasting but does not know where exactly to start. It offers access to more than 100.000 podcasts and over 65.000 radio stations.
Download Stitcher-podcast & radio
Spotify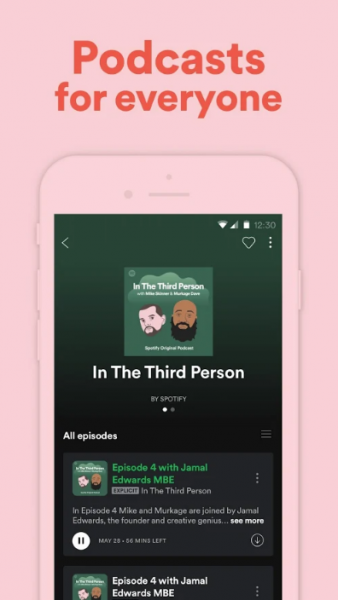 Spotify has a great podcast option available in the app for both premium and free users. This can be a good way to the podcast if you only wish to subscribe for a couple of shows from time to time. However, Spotify podcast gets a few issues and in order to become one of the greatest podcast apps, the company plans to spend more than 500$ million on podcast related acquisitions.
Google Podcasts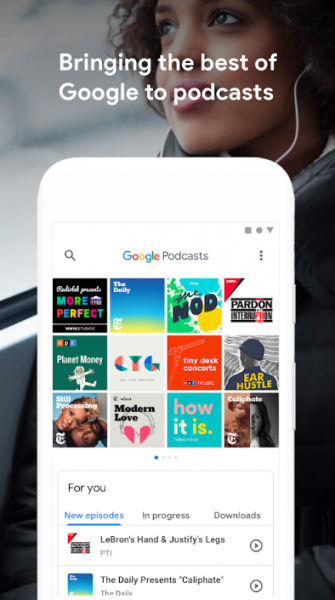 Google has recently created its own podcast application « Google Podcasts » which offers a very distinct style and features a synchronization between your mobile device and any other Google device around you. Right now, the app is still very basic and misses many features like sleep timers etc. Google Podcast is, however, free, so it's worthy to keep an eye on it until it gets more updates.
BeyondPod Podcasts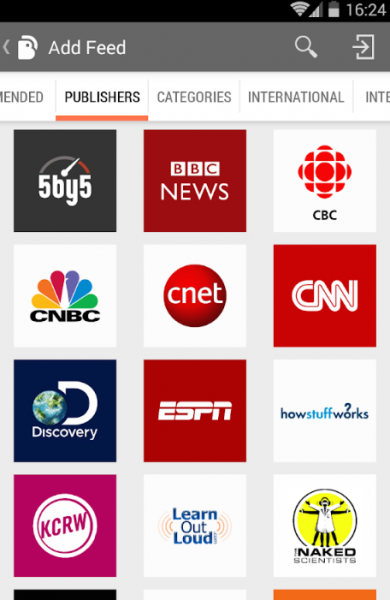 This app allows you to listen to millions of podcasts either audio or video. Even if the paid version offers cool features and allows you to listen offline after downloading the episodes, the free version responds also to what the users expect from the listening experience. The paid version costs 6.99$.
Podcast Republic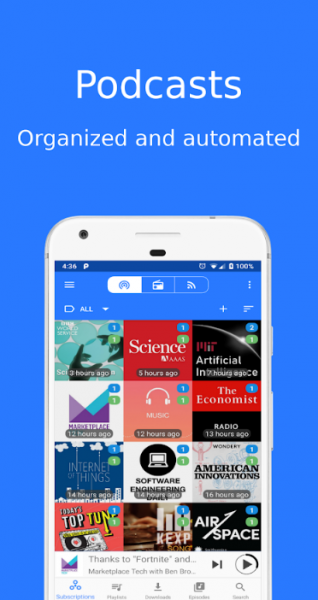 This is an application that allows you to have access to all your podcast feeds and also find podcasts of your own interest. With millions of podcasts and episodes from around the world, podcast republic let you browse easily your podcasts, radios, audio books, YouTube channel. It's a free application, hence it has a modest user interface, but it is simple and easy to use.
---