Blackberry back in the years used to be one of the best phone companies with its cute little compact display
Blackberry back in the years used to be one of the best phone companies with its cute little compact display along with its smooth QWERTY keypad. It used to have a joystick instead of a middle button but then that upgraded to a big responsive button in the middle. From there the BlackBerry company excelled in all their phones. They have reached their peak right now with their awesome Blackberry Leap smartphone which has specifications and advantages, none can outsmart.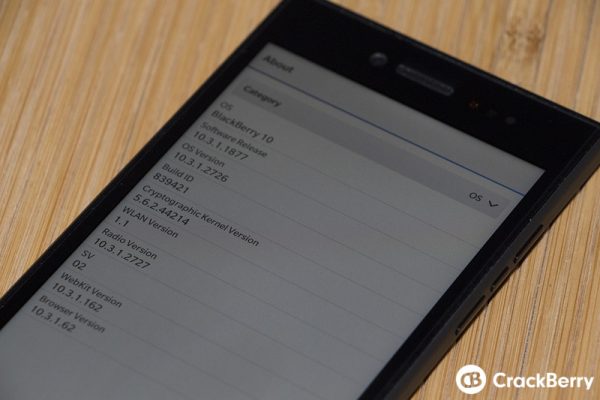 One can say that this is a huge step from their tiny, basic phones with VGA cameras and an internal memory that could be measured in MB. You can keep reading and understand the stark difference and see for yourself if you want to buy this type of phone.
Design
The Blackberry Leap has a very sleek and smooth design. Up till now you can find this phone in Black color only. That can be considered a plus point for the color Black is very respectable and decent for formal and informal meetings/events. Its style and chiseled corners are very straightforward and some people personally love this type of style in smartphones. You can see for yourself and decide whether you love this style or no.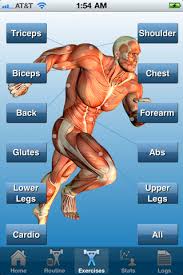 Its display screen is of usual and sizable size, 5 inches. You can happily watch movies, videos, documentaries and many other videos on your Blackberry Leap. Not to mention the resolution is pretty awesome measuring 720 x 1280 pixels. Mostly phones that have 5" screen have a display that is loads lesser than that. Blackberry Leap is not just better than its predecessors but it is better than most phones nowadays.
Camera
One can only saw 'Wow' when he or she sees the capacity and resolution of the front and rear camera of the Blackberry Leap. For starters, we can talk about the rear camera that has a stark amazing 8 MP camera. Its resolution is staggering and you can literally shoot an entire movie of yours (if you had or are going to make one) with this smartphone. 3264 x 2448 pixels are not a small number and you can do a million and one things with this camera.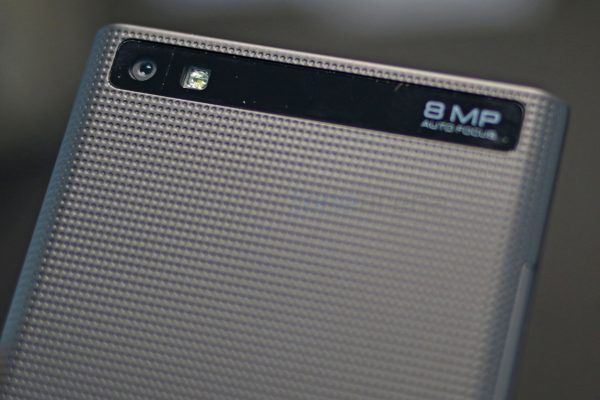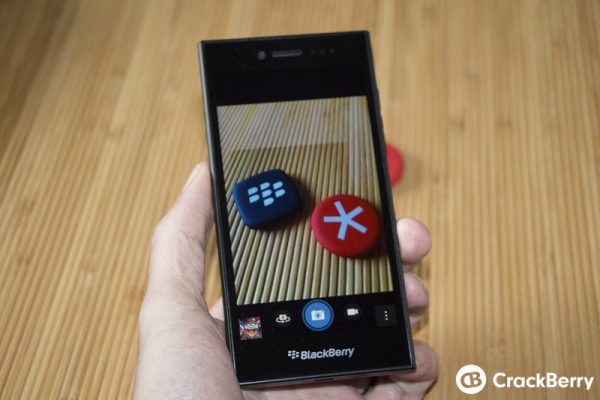 Now, switching the talk to the front camera! The front camera is 2 MP and has a 720 p resolution. Usually, this is the quality most movies we watch are displayed in. That just goes to show that you can shoot a movie of yours with both of your cameras. Either you can use the front or the back, whatever is your choice.
Battery
People tend to think that it is a downside these days when phones are created in a way so as they cannot be removed. That actually is an advantage. Non-removable batteries are best when the battery is powerful and has the liability to stay functioning for hours at end and not die. Just like that the Blackberry Leap, it has a non-removable battery of 2800mAh and is extremely strong.
The Blackberry Leap has a talk time that goes up to 25 hours. That is more than one whole day. Let us just imagine how long the standby time would be (it still has not been announced).
Memory
The internal space of this remarkable phone goes up to 16 GB and that usually sums up all the space every phone owner needs. But, instead, the Blackberry industry decided to make yet another plus point for all those who need more internal memory for themselves.
In fact, the Blackberry Leap has the feature of inserting a microSD card in it. Well…nearly every phone nowadays has that feature! But the best thing is that the limit to those phones' microSD cards' is usually 32 GB or very rarely 64 GB. Take note that, that is extremely rare and is only present in 5-7% of nowadays' phones.
On the other hand, the Blackberry Leap has a limit of 128 GB. That is a staggering sizable amount of space that can hold up to a countless amount of files that you need. Whether it is movies or books or apps for your business!
Now, that we have talked all about the internal memory of this exceptional smartphone, let us discuss its RAM. Just like it was previously discussed, most phones nowadays have a 1 GB RAM but not this special Blackberry phone. This one has a 2 GB RAM.
Other Features
Every phone has its side features that can just add in the whole spice and excitement of buying the smartphone. The Blackberry Leap has the same but even more spice!
Rumor has it that this Blackberry phone has a world class keyboard. It is very compact and the letter compartments are not very closely placed or very widely spaced. They are placed perfectly so as your convenience and satisfaction are guaranteed.
As we have aforementioned, this smartphone has a battery talk time of 25 hours. That means that you can stay up all night and day happily without having the flashing sign of 'Battery Low'. That doesn't restrict you from doing what you want, you can surf the net, watch a movie, shoot a video and the list keeps going.
---