If you run into a problem with your HTC 10 where you find the screen of your device is responding slowly
If you run into a problem with your HTC 10 where you find the screen of your device is responding slowly to your touch or not responding at all at times, there are a couple of things you can try. A few users reported this issue, and they solved it one of the following solutions. Without further ado, let's see how to fix HTC 10 slow or unresponsive screen.
See also: How To Fix HTC 10 Poor Battery Life
Solutions for HTC 10 slow or unresponsive screen
Solution 1
Hold the Power button and select Restart, if the screen of your device is completely unresponsive to touch then try holding the Volume down and Power buttons together and wait, this will restart your HTC 10.
Solution 2
Another easy fix is to switch off your HTC 10 device and remove the Micro SD card from it and test it without the card. A faulty micro SD card can cause many issues, including this one. If everything works fine without the card, replace it with a new one.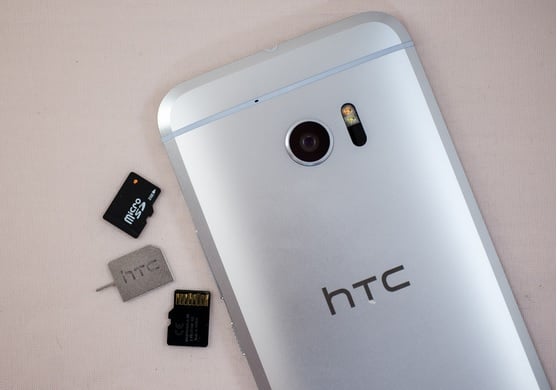 Solution 3
If you noticed that the problem occurs when you are using a specific app, then you should make sure that you have the latest version of the app. Open Google Play, tap on three horizontal lines to open the menu. Tap on My apps & games. You can update that specific app. Find it on the list of installed apps, tap on it and then tap Update. You can update all apps if you want by tapping Update all.
Solution 4
If none of the solutions seem to work then you could try activating the safe mode. You need to hold down the Power button and click on Power off before you select the Reboot to Safe Mode. The safe mode option will be displayed at the left side in the corner of your smartphone. If you find that your phone is working fine in the safe mode then there is a faulty third-party app that is causing the issue. You can restart your HTC 10 and come out of the safe mode. The apps could then be uninstalled one at a time until the issue is solved. If you have tons of apps installed, and find removing them one by one time-consuming, you can perform a factory data reset. This will delete everything, including all third-party apps.
Solution 5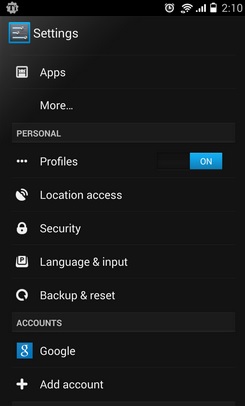 A different way to fix the above problem could be performing a factory reset and reinstalling the third-party apps one at a time. You will first need to take a back-up and save all your data. You can then go to Settings > Backup and reset >Factory data reset and click on OK.
You may also read- How To Update The Software On HTC 10
---