Despite the fact that advertising is a very important element of the global Internet network, which brings the
Despite the fact that advertising is a very important element of the global Internet network, which brings the benefits for many people, for the rest it absolutely has no value. Moreover, pop-ups, banners, and contextual advertising can disrupt our comfortable surfing in Google Chrome. You don't need to be frustrated with the advertising materials because there are many ways to disable it. This guide will show you how to install the AdBlock extension in Google Chrome.
You also may read: How To Install And Configure The Speed Dial Extension In Google Chrome
How To Install The AdBlock Extension In Google Chrome
The "AdBlock" extension for Google Chrome blocks absolutely all the ads on the Web sites.
This free app is supported by all modern browsers: Mozilla Firefox, Opera, and Safari. But in this guide you will see the installation and configuration of the advertising blocker in the most popular browser at the moment Google Chrome.
"AdBlock" add has a very large number of users. More than 15 million people find it useful. It is able to disable / block ads in Google Chrome on all sites, including YouTube and the most popular social network in the world – Facebook.
"AdBlock" can filter and block all ads:  banners, videos, Pop-ups and advertising in flash-games;
First you need to install "AdBlock" extension and it is possible from the Google Chrome web store. Despite the name "online store" you don't need to buy anything. As I said, ad blocker is absolutely free.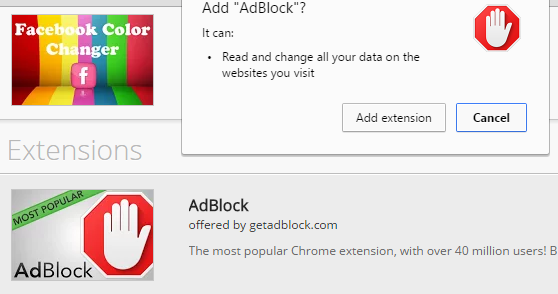 Click on Menu icon (three horizontal lines) and then click on "Settings" < "Extensions". Find the link at the bottom "Get more extensions" and on the search field, type "Adblock" and wait for the results.
You will see not only "AdBlock", you will also see "AdBlock Plus" and "AdBlock Pro". Despite the similar names, the developers are different. Select "AdBlock" from the results. Click on "Add To Chrome" to confirm the installation.
After the successful installation, you will see the screen "Installing AdBlock …done".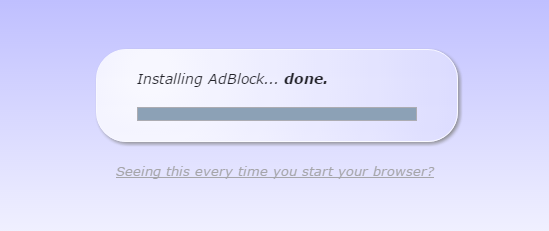 Now you have "AdBlock"! You will see the proposal to make a donation (donate if you can to support the developers).
From now on, in the upper right corner the icon will display the number of blocked advertisements on the page.
The advanced users can get acquainted with the advanced settings by clicking on the "AdBlock", where it will be possible to expand the list of blocked sites and filters.
Image Source: www.tapit.com.au
You may also read: How To Clean Cookies In Google Chrome
---