Facebook is one of the most used and most famous apps in the whole wide world. Everyone has an account, and
Facebook is one of the most used and most famous apps in the whole wide world. Everyone has an account, and everyone uses Facebook these days. Whether for communication with others, posting pictures, videos, and statuses, or maybe taking an online class or a course, Facebook is one of the most downloaded apps on the App Store and the Google Play Store.
If you are maybe taking an online class or you want to see a friend you haven't seen in ages, you must learn how to make video calls in this magnificent app. We will be giving you a step-by-step guide for this issue that you are having.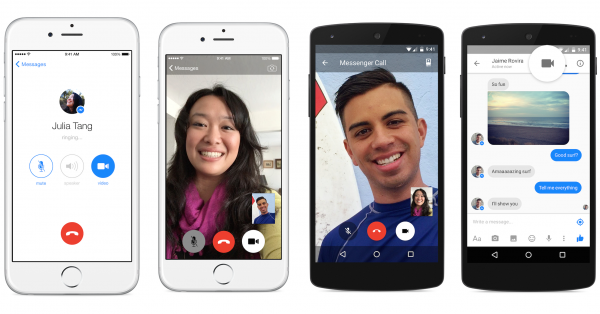 Steps to video calling someone
On your Android phone or iPhone:
The steps for both kinds of devices are pretty much the same.
Assuming that you've already downloaded and installed Facebook's app Messenger (if you did not go to your app store and do so), open the app and find the contact with whom you want to have a video chat.
When you open the chat with that person, look for the two icons in the top right corner of your phone's screen. Find the option with a small camera for the logo; it should be the second one. Click on it, and your phone will start calling your buddy. They can either answer or reject the call and get a notification on their phone that you are calling them.
You can see many options on your screen when you are on a call with someone. You can turn off your microphone or your camera. You can also flip your camera, so you are filming the call with your back camera and switch it anytime you want. There is even an option with the + logo to add more participants to your video call so that you will have a group chat. By clicking on that option, a small list of your friends will show up; you will also be able to search for your friends in the Search bar at the top of your screen. To add a friend, click on their name, select them, and then click on Add. As soon as your other friend answers the call, they will be in the video chat.
On your computer:
Go to your browser, search for Facebook, and log in.
Next, go to the Messages section so you can open the Messenger for desktop.
Find the person you want to video chat with and click on them.
A chat tab you have with that person will open on your screen. Again, search for the little camera logo and click on it so you can send the call to your friend.
As soon as they answer, you will be able to see them on your screen.
Note: Video chats on your computer have an additional feature that you do not have on your phone. You can share your screen. To do that, click the Monitor button, and your friend can see your computer screen.
If you are having some problems
If you are having some problems while trying to do the steps above, or you get a notification that your call is not sent even though you tried several times, there are a few things you can do.
Read and do all these steps at least once more; maybe you forgot to do something.
Try restarting your phone.
Log out of your account and then log back in after some time.
Seek help from Facebook staff if you still cannot make a call to someone.
---