Telegram is, as you know, a messaging app. You can chat with other people, call them, and have video chats with
Telegram is, as you know, a messaging app. You can chat with other people, call them, and have video chats with them. You only need to have a table connection to do so! The app was launched in 2013, and its popularity has grown so much since then. Telegram is an app that tends to make its users happy. And they are always finding ways to do so.
They recently added a feature that lets users create sticker packs in their app. Yes, you can make your own sticker pack. And, no, you do not have to have a special account on Telegram to do so you can make your stickers right now! And it is a super easy and fast process. So, be creative and let your imagination flow so you can make some cool stickers that you and your friends will like.
This article will teach you how to make your own sticker packs on Telegram. So stay tuned and keep reading this article to find out how to do it.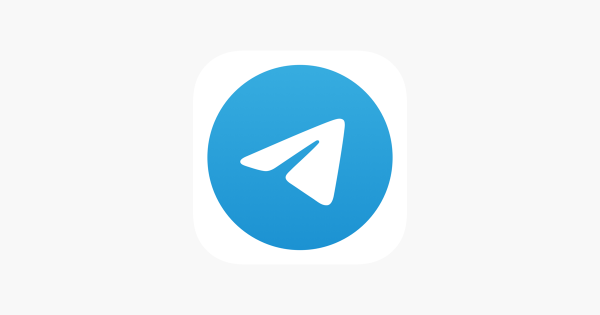 Steps to Create Your Sticker Pack on Telegram
Before starting, you must provide some sticker requirements before making them. The stickers should be PNG images. PNG images are the ones that have transparent backgrounds. The sticker pack should contain at least 10-20 stickers. Also, their dimensions should be 512×512 pixels.
You can use any app or program outside the Telegram app to create your stickers. There is a sea full of those apps in the App Store or Google Play Store. You can also use a program like Adobe Illustrator or Adobe Photoshop if you prefer working on a computer. It will be easier to upload and create stickers on your PC than on your phone. But here are some apps that you can use on your phone to create a sticker, PicsArt, Canva, SickerMaker, etc. Each app will be very easy to use, so let your imagination and creativity flow.
Note: If you use quotes from songs, movies, or TV shows while making your stickers, remember that they might get deleted due to copyright. Of course, they will not get deleted if you have permission from the author.
Once you have made your stickers, you will have to find the bot on Telegram that will upload your stickers. To do so, go to the Search bar in the Telegram app and search for stickers.
When the search results show up, open the first chat that pops up there.
Find the Start button and click on it so the setup process can start.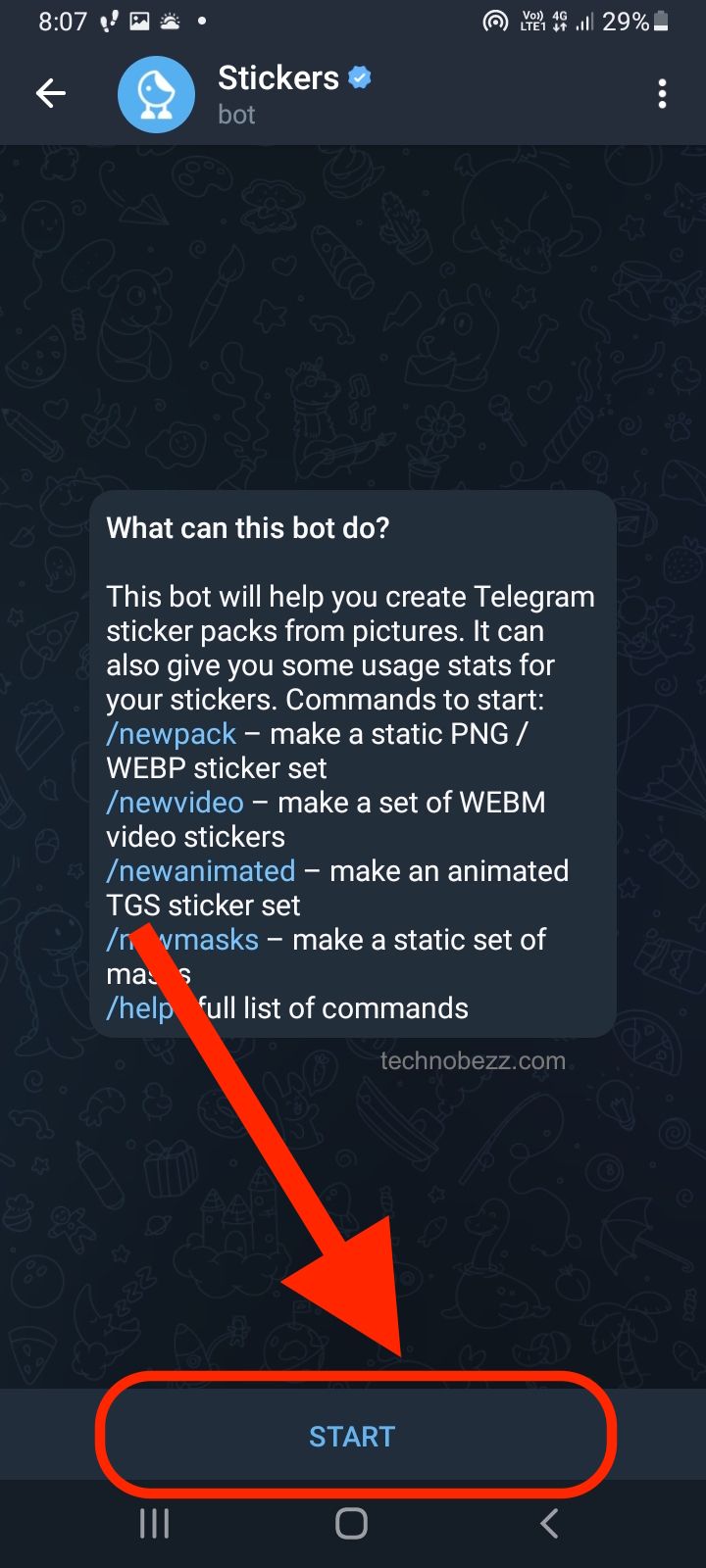 In that new chat, type in the /newpack command to make a whole new pack or /addsticker to add a new sticker to a pack that already exists.
You will then be asked to give a name to your new sticker pack. After that, you need to upload the file.
Then, upload the stickers from your device, and when you are finished with that, type the /publish command.
And finally, you will have to send a bot the name for the URL of the stickers. After that, you are finished.
If you cannot find the bot
If you are perhaps unable to find the bot in the search bar, you can find it by following this link: https://telegram.me/stickers.
---