Rather than phone calls, chatting is a way of typing messages back and forth between multiple parties using
Rather than phone calls, chatting is a way of typing messages back and forth between multiple parties using their smart devices. Because of its popularity and convenience, chatting has prompted the development of plenty of apps that are easily accessible through most of our smart devices. One of the most popular of these apps is Whatsapp.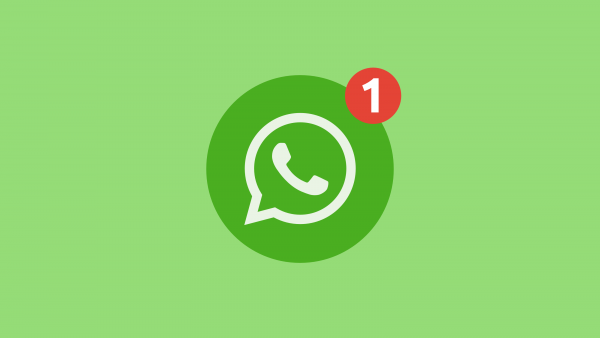 When is this feature needed?
Unfortunately, with this technology, some of us have lost the ability to tune out the outside world even when we only want silence. Whether it is individual chats or group chats, unwarranted and irrelevant information, including images and videos, usually has a way of disrupting our day-to-day lives and filling our storage space. This can be done on our smartphones, computers, and tablets.
Perhaps that's how the 'Mute' button came about; to be used for those instances when we don't want endless sound notifications disrupting our train of thought.
What's the procedure?
Let's take a look at how to mute a chat on Whatsapp.
Anyone with your phone number can automatically find you on Whatsapp and initiate a chat. Additionally, any contact whose phone number you don't have saved can also find you on Whatsapp and start a conversation. Blocking them or their constant texts can seem a bit extreme unless a person has offended you. Instead, you can put their chats on mute, especially with chats that are not productive or relevant (like Forwards).
The mute function can be achieved on your phone or your computer in a few easy steps.
Mobile phone
Log onto your Whatsapp and select the individual or group chat you want to mute by tapping on it. This will reveal their chat profile and the chat history between you.
In the top right corner of the screen, you will see an icon with three dots aligned in a row. Tap on it to reveal the options.
You will see 'Mute notifications' – tap on it.
Next, you will decide the duration of muting you want from the three options of a) 8 hours, b) 1 week, or c) 1 year.
You can also click on the "Show notifications" box if you want to be silently notified of new chat messages at the top of your screen. Click on the box to deselect and be exempt from these notifications altogether.
Desktop computer
Sometimes when working from your computer, you can choose to transfer your Whatsapp interactions to your desktop for your convenience. However, it can soon get very disruptive for you if a lively group chat occurs. A notification sound accompanies every incoming chat from every active member of the group. At the very least, it's distracting when trying to work. And not just for you, but also for those seated near you. You might even find yourself pressing the 'Mute' button on your keyboard. But that's assuming that you're not listening to any other media file.
If you're using Whatsapp from your desktop, the process of muting the chats is the same as that of the mobile app but without the option of being able to show notifications.
Hopefully, Whatsapp will soon come up with a way to allow users to exit these groups surreptitiously and without appearing rude. Now that they have also given their users a chance to accept group invites, we hope that the silent exiting option is also in the works.
By being able to exit discreetly, a user can do away with a group, especially one they have no keen interest in. They will no longer have to mute these chats indefinitely to not appear rude when they exit.
---