While a number of powerful Smartphones exist on the market today, LG comes out with their latest phone that
While a number of powerful Smartphones exist on the market today, LG comes out with their latest phone that portrays the best utility and unique design. It totally looks different from other phones because of its curved and flexible built. Though it seems very different, it has a lovely design that presents creativity in the world of mobile phones. Only LG has this design. LG G Flex Smartphone is just the first mobile phone with flexible built. Aside from its lovely design, the phone offers a lot of interesting features that everybody will love. Some of its exceptional attributes includes the following:
LG G Flex Review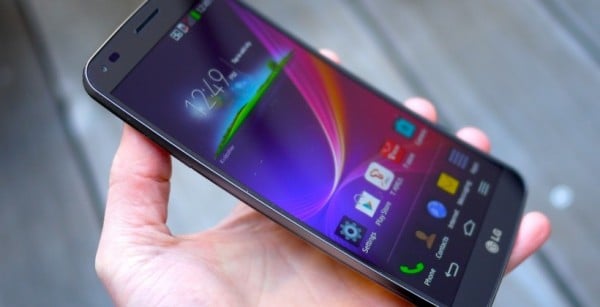 Excellent Physical Design with Strong Built
LG G Flex is manufactured with an eye-capturing design on a lovely curved appearance that looks very elegant. It is a 6-inch phone that is bigger than Samsung Galaxy S5 and iPhone 5S. Thus, it provides a bigger screen display perfect for watching videos and movies on your phone. Aside from its good size, the phone is crafted with a good quality plastic that makes it flexible. This phone also uses a standard Gorilla Glass that can withstand curves without getting broken. This makes it possible for LG to develop a unique bendy phone that may attract everybody to get a piece.
See also-SAMSUNG GALAXY S5: 2014'S MOST POWERFUL SMARTPHONE
Making LG G Flex Smartphone competitive to other phones on the market, it is equipped it with the latest Android 4.4 KitKat offering a number of exquisite themes and elements.
G Flex is one of the fastest Smartphones on the market of today. It sports a 2.26GHz Qualcomm
Snapdragon 800 processor and a 2GB RAM giving out best performance along with the top-rated phones like Xperia Z1, Galaxy S4 and HTC One. It has a storage capacity of 32GB and 8.2 GB are already used on its pre-installed applications. Thus, G Flex has a 23.8GB free storage available allowing users to save more files on their phone.
Unlike other mobile phones, LG G Flex Smartphone is made out from the P-OLED screen that makes it flexible. P-OLED is as efficient as OLED that is also used on other phones like Samsung Galaxy S4. The phone has 720P resolution display with a pixel density of 245 ppm.
13 MP Camera with Excellent Shooting Performance
G Flex has a 13MP camera with exceptional photo and video capturing performance. It comes with a dual camera (front and rear camera) with the sharp auto-focus function allowing users to get pretty captures. Moreover, its camera is capable of speedy shooting even without using burst mode. The camera is capable of shooting in low light and night mode. It can also be a good photographer's camera because it has HDR tool allowing the user to enhance his photo captures.
As LG G Flex is designed flexible, its self-healing rear is also amazing. It is equipped with a fine resin that is enclosed with a protective filmmaking scratches invisible to the eye.
This was our LG G Flex Review
Related-SONY XPERIA TABLET Z CAMERA REVIEW
Related-SAMSUNG GALAXY S5 VS. HTC ONE M8: WHICH IS THE BEST MOBILE PHONE FOR 2014?
---