Display Screen will Act as Speaker and Provide Audio With the increasing desire among the smartphone users to
Display Screen will Act as Speaker and Provide Audio
With the increasing desire among the smartphone users to have the whole display screen to themselves, the phone makers are forced to find new ways to achieve that. LG has found a way to do away the speaker to replace it with what is known as Crystal Sound OLED (CSO). This is a technology in which the display screen acts as the diaphragm that the conventional speakers have and the vibrations generated on the display helps it convert them into audio and offer excellent sound quality. Experts predict that the demand for this technology could go up in the coming years.
To Be Showcased at the MWC 2019
As the date for the MWC 2019 at Barcelona draws closer, announcements are coming thick and fast on what all one can get to learn there at the event. LG G8 ThinQ will be very much part of the MWC 2019 and LG would want to reinforce the reputation that it has built over the years for the audio quality of its devices.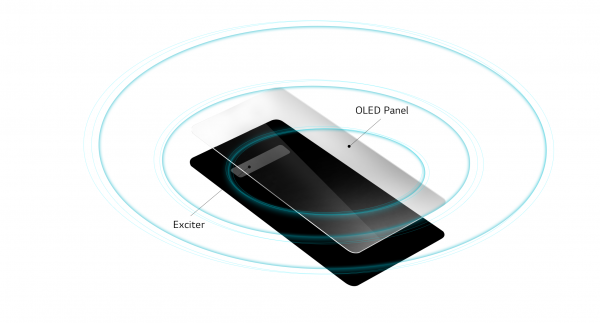 The CSO technology has been developed by LG in-house in partnership with Meridian and there will be a speaker on the front panel that will have its use while using the smartphone for making voice calls etc. The CSO, on the other hand, will do its work when watching movies or playing music on their smartphones. It is to be noted that this feature may find its place only on the top-end phones of LG, at least for now.
Many Audio Features to be Made Part of LG G8
There are different audio technologies to be incorporated on the LG G8 ThinQ and these include DTS, which is a 7.1 channel Surround Sound system. A Hi-Fi Quad DAC is there to simply lift the listening experience. In addition, the LG G8 ThinQ comes with what is known as the Master Quality Authenticated. This, otherwise called MQA, is exceptionally useful for audio streaming on the smartphone and finally, there is the Boombox Speaker which has been part of some of the LG devices earlier.
If you happen to be at Barcelona for the MWC 2019, you may be able to gather more information on these and other features of the new flagship from LG at their booth. The other phone makers will also be coming with their own offerings.
---