HTC One M9 and Samsung Galaxy S6  were launched in Barcelona, before MWC 2015. These are the best two Android
HTC One M9 and Samsung Galaxy S6  were launched in Barcelona, before MWC 2015. These are the best two Android phones and those you can compare even with the iPhone 6. However, which one will you choose?
Samsung Galaxy S6 is the most beautiful phone ever launched by the South Koreans. HTC One M9 is similar to last year's model, refined design from generation to generation, with a 20 megapixel camera. If you're not an iPhone fan, which one do you choose between the two? These smartphones will be available almost on all markets, unlike OnePlus models, Xiaomi or Huawei and in April they will be available in stores.
What does HTC One M9 and Samsung Galaxy S6 have in common
Both phones are using metal construction, even if One M9 is "dressed" in it, while the Galaxy S6 has just the chassis constructed. Screen size is almost the same, with an extra 0.1 inch for Galaxy S6. Then they both have processors with eight cores, although Samsung's is own production on a 14 nanometer architecture and is named Exynos 7420. One M9 uses a "classic" version of the Qualcomm Snapdragon 810.
Samsung Galaxy S6 and his curved brother: Galaxy S6 Edge
Both the Samsung Galaxy S6 and HTC One M9 are recording full HD and 4K, and HTC has 4 megapixels more on its camera. They have 4G connectivity / LTE, WiFi, Bluetooth, gyroscope and accelerometer, and the microUSB charging. Also, both have 3GB of RAM, using Android Lollipop with their own interface and both have 32GB storage versions. Here the list of similarities stops, because the differences are the ones that count.
Samsung Galaxy S6 is better than HTC One M9 because …
If you are a very staunch fan of high-resolution screens, then Samsung Galaxy S6 plays the best. It is 5.1 inches at 2K resolution while HTC One M9 has one that is full HD only. Galaxy S6 has a pixel density of 577 ppi, with excellent brightness levels so you can read even when you use your phone in direct sunlight.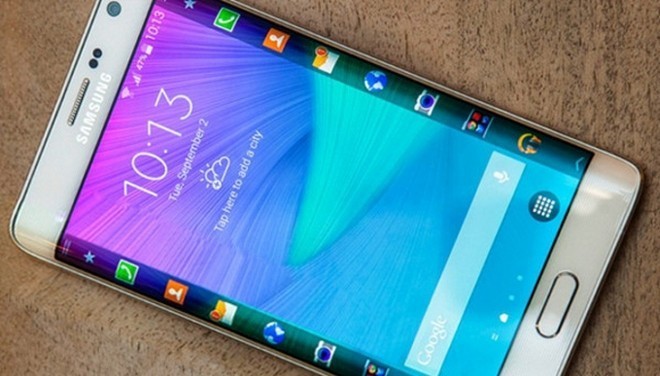 Samsung Galaxy S6 has a faster processor, which consumes less energy. You can also charge Galaxy S6 wireless and IKEA furniture with integrated charging wireless mode has just been announced. Beyond these details, the most important detail is that the Samsung Galaxy S6 is loaded twice faster than the iPhone 6 (and than most Android phones) and in 10 minutes is charging enough to use it for four hours.
At least in Galaxy Note 4 and Galaxy S5 we saw a very good 16 megapixel camera and it has been enhanced for Galaxy S6. During the event Samsung has compared it with the iPhone 6 Plus and they showed it is better than Apple's. It remains to be seen when tested under the usual conditions.
Samsung Galaxy S6 is the phone that, finally, you can compare in every respect with the iPhone. From design and materials to functionality, Samsung has managed to bring his second big change since their debut with the Galaxy S series.
HTC One M9 is better than Samsung Galaxy S6 because …
HTC deals with their "soul" phone as a luxury car: from year to year they only refine , not revolutionizing. Well, basically, HTC One M9 has only a 20 megapixel camera changed from is predecessor and its potential remains to be verified . It has more megapixels than the Samsung Galaxy S6, but Sony with a similar sensor didn't impress too much on the Xperia series.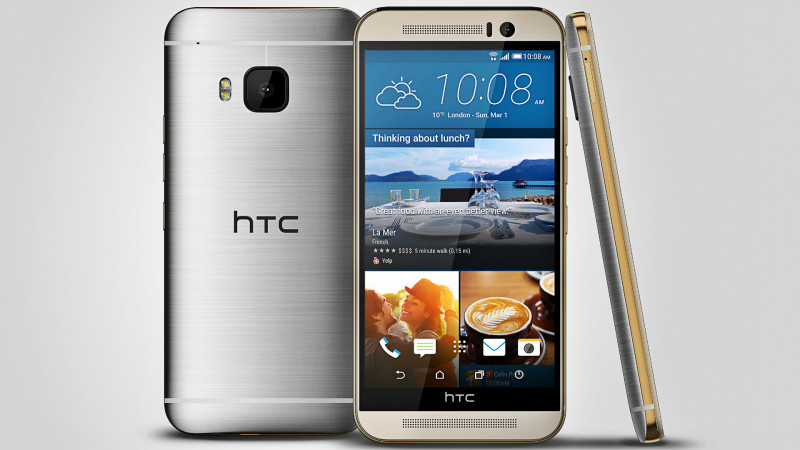 Another advantage is that HTC One M9 has microSD card support and a larger battery , of 2840 mAh. The screen is of lower resolution than the one of Galaxy S6, but this should lead to greater autonomy. Finally, same as the latest HTC One models, the great advantage of HTC is the design. It continues to be the best that Android has it: solid phone, stylish, something to wear as a fashion accessory. Galaxy S6 is close, but not there.
What do you choose between Galaxy S6 and One M9?
You choose the one you need, nothing more, nothing less. If you want good camera , Samsung has the one with several advantages, without relying so much on pixels. If you want the most resistant Android, with amazing design, then HTC has it. The screen is better in the Android camp, while HTC has the battery on their side. However, bottom line, if you do not care about the brand then Galaxy S6 is your choice cause of these three major advantages: fast charging, processor and camera.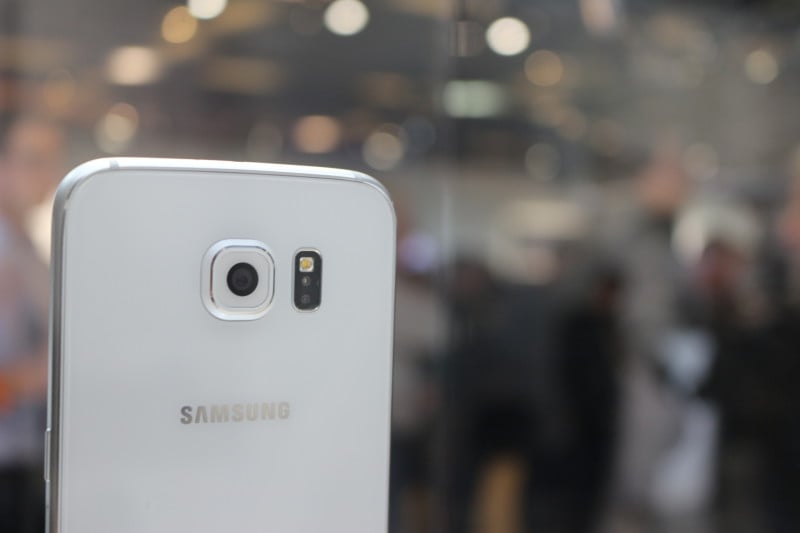 Also Read: https://www.technobezz.com/samsung-galaxy-s6-is-an-iphone-6-copy-how-true-is-it/
---