You could literally just waste your money if you cannot connect your Android Wear watch with your Android device
You could literally just waste your money if you cannot connect your Android Wear watch with your Android device because that's really what it was meant for. In other words, you can literally do nothing without setting up your Android Wear with your Android smartphone. But there's a reason why billions of people love Google. And one of those reasons is because while setting up your Android Wear, you will automatically get the updated versions of Google Play Services and other softwares.
Another great news is that, none of these things are hard to do. So, even if you are not a tech-tinkering person, you can easily make your way through the process and still love it (that was a metaphor. Don't take it seriously). Here's how its done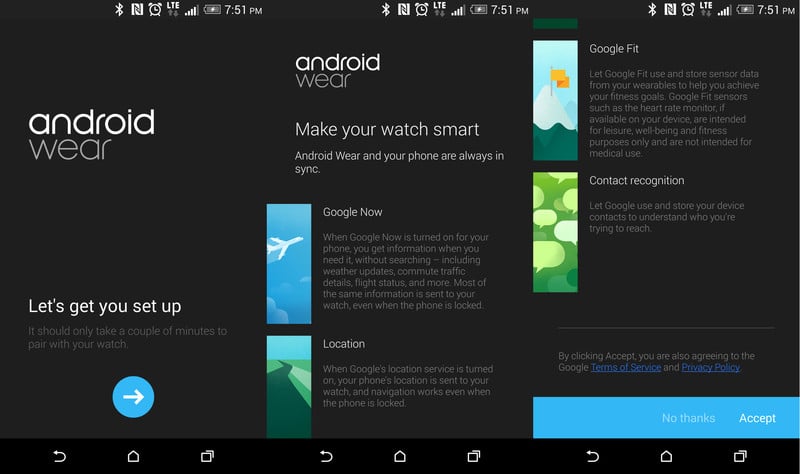 But first, here's a little disappointment. You will first need to download an application on your Android Wear, and here's the link for it. Don't worry, it will automatically install just like every other application. Just make sure that you give the permissions that are required by the app to function properly.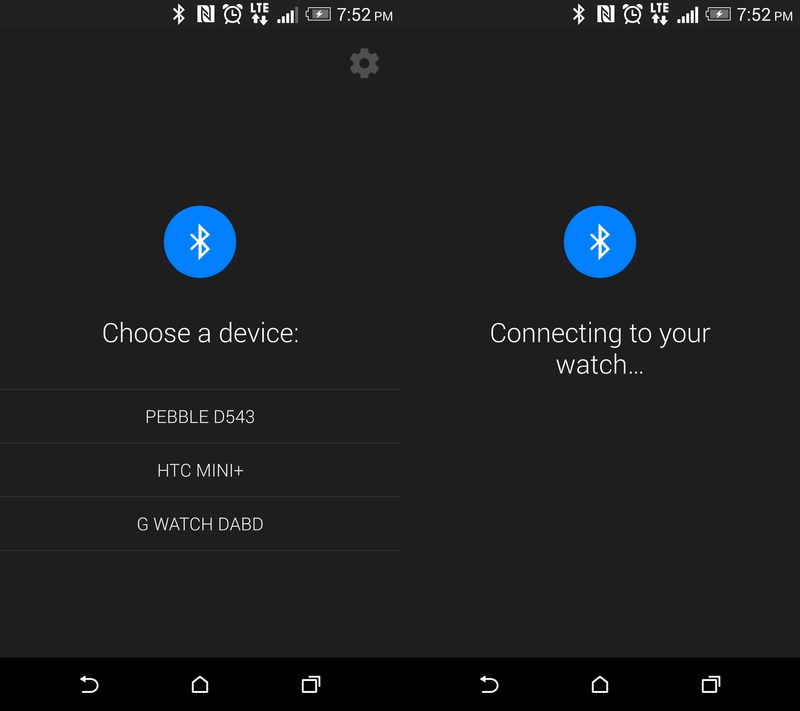 Once your app is installed, you know what to do next. Start it up. Also, make sure that your Bluetooth is toggled on, on both of your devices, and you should be able to view your Android Wear device in the list of available devices in your Android smartphone. Choose the appropriate Android Wear device that shows up in your list of available bluetooth devices, and it should automatically be connected in a split second.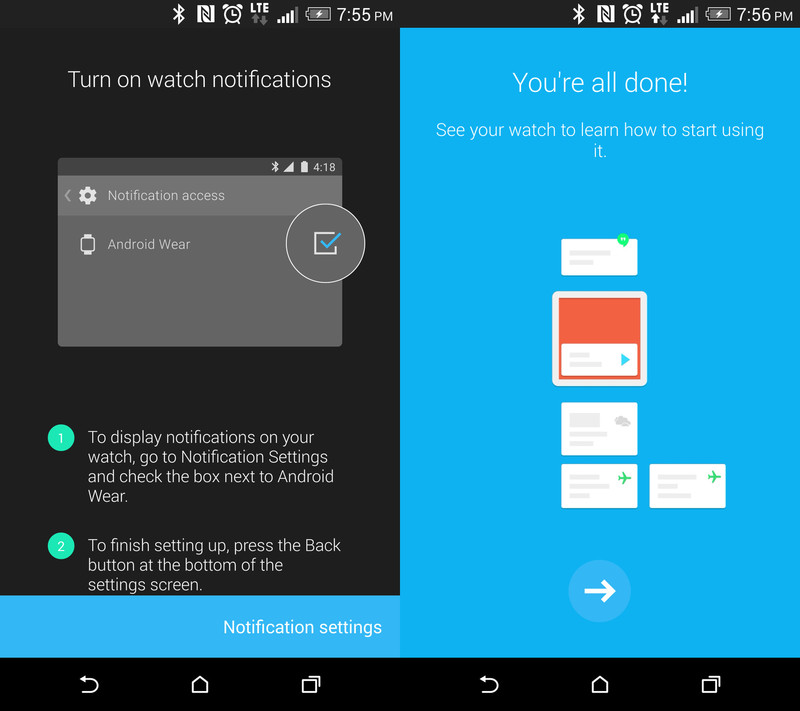 Once that is done, you are almost done with the process. After getting connecting both of your devices, you will then need to know where and how to enable notifications on both the devices. Also, as a side note, your Android Wear watch is not as smart as Tony Stark's J.A.R.V.I.S, so you will just have to set everything up and tinker a little bit here and there to get everything as per your needs. I will go through all of that here.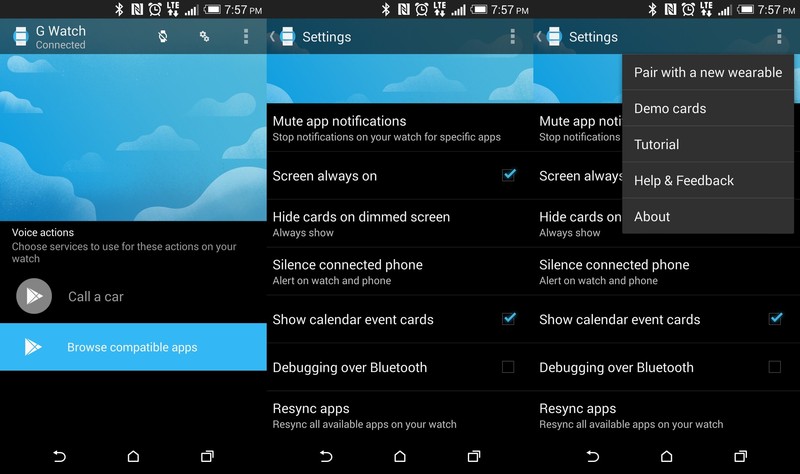 Also, you will automatically be directed to take a look around your Android Wear and know all the features and settings available. That's where you will be doing whatever you want as per your needs. And since this is Android, you will literally have everything customizable. Want to keep some things on your screen at all times? There's a setting for that.
Have a great time with your new Android Wear. Make sure you comment below and let me know your favorite features of the Android Wear.
---