Users who encounter Skype login problems may experience issues such as being unable to sign in, being stuck
Skype is a popular communication platform that allows users to make voice and video calls, send instant messages, and share files. However, Skype login problems can be a frustrating experience that can hinder users from accessing their accounts and communicating with their contacts. These issues can arise due to various reasons, such as incorrect login credentials, outdated software, or server issues.
Users who encounter Skype login problems may experience issues such as being unable to sign in, being stuck on the login screen, or receiving error messages. These issues can be caused by a range of factors, including internet connectivity, account security settings, or compatibility issues with the user's device. Troubleshooting these issues can be a time-consuming process, but there are several steps users can take to resolve them.
Common Skype Login Problems
Skype is a popular communication tool that allows users to make voice calls, video calls, and instant messaging. However, sometimes users may experience login issues that prevent them from accessing their account. Here are some of the most common Skype login problems:
Incorrect Login Credentials
One of the most common reasons why users cannot log in to Skype is due to incorrect login credentials. Users should double-check their username and password to ensure that they are typing them correctly. If they are still unable to log in, they can try resetting their password by clicking on the "Forgot my password" link on the login page. They will be prompted to enter their email address or phone number associated with their account and follow the instructions to reset their password.
Outdated Skype Version
Another common reason for Skype login issues is an outdated version of the application. Users should ensure that they are using the latest version of Skype by checking for updates in the application settings or downloading the latest version from the official Skype website. It is important to note that older versions of Skype may not be supported, which can result in login issues.
Internet Connection Issues
Skype requires a stable internet connection to function properly. If users are experiencing login issues, it may be due to a poor or unstable internet connection. Users should ensure that their internet connection is stable and strong enough to support Skype. They can also try resetting their router or modem to see if that resolves the issue.
Overall, these are some of the most common Skype login problems that users may experience. By following the steps outlined above, users can troubleshoot and resolve these issues to access their Skype account.
Steps to Troubleshoot Skype Login Problems
Check Login Credentials
Make sure that the login credentials you are using are correct. Double-check your Skype username and password, and make sure that the Caps Lock key is not activated. If you have forgotten your password, you can reset it by visiting the Microsoft Account Recovery page.
Update Skype to the Latest Version
If you are using an outdated version of Skype, you may encounter login problems. Make sure that you have the latest version of Skype installed on your device. To check for updates, open Skype and go to Help > Check for Updates. If an update is available, follow the on-screen instructions to install it.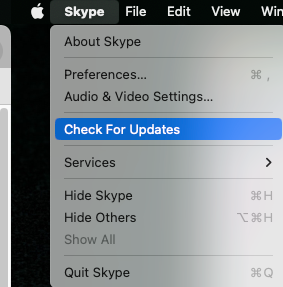 Check Internet Connection
Ensure that you have a stable internet connection. If your internet connection is unstable or slow, you may have trouble logging in to Skype. Try resetting your router, modem, or other networking equipment, and then try logging in again.
Clear Skype Cache and Cookies
If you are still having trouble logging in, try clearing your Skype cache and cookies. Clearing your cache and cookies can help resolve issues related to stored login information.
To clear your Skype cache and cookies
Go to Tools/Preference > Settings > Privacy > Clear app data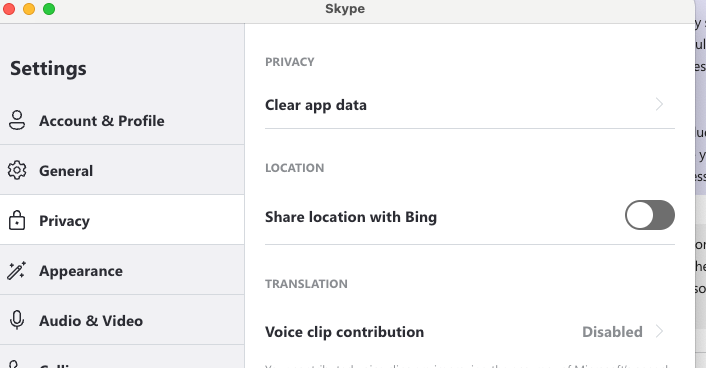 Here are the steps to log out of Skype for Business and clear its cache:
Log out of Skype for Business.
Delete any saved sign-in information.
Exit Lync.
Open the Run bar by pressing the Windows key + R, then type in "%AppData%" and press enter.
Make sure you are in the AppData directory, then navigate to \Local\Microsoft\Office\15.0 (or 16.0)\Lync\ for Skype for Business and Lync 2013, or \Local\Microsoft\Office\12.0\Lync\ for Lync 2010.
Locate the "sip_profileName" folder and delete it. If this folder is not present, check the \Local\Microsoft\Communicator directory.
Delete all files in the Tracing folder. Do not delete the folder itself.
Finally, clear the DNS cache by running the "ipconfig /flushdns" command in the Command Prompt.
By following these steps, you should be able to log out of Skype for Business, clear its cache, and resolve any issues that you may have been experiencing with the program.
Disable Firewall and Antivirus Software
Firewalls and antivirus software can sometimes interfere with Skype's login process. If you have a firewall or antivirus software installed on your device, try disabling it temporarily and then try logging in to Skype again. If you are able to log in successfully after disabling the firewall or antivirus software, you may need to adjust the settings to allow Skype to access the internet.
Open the Windows Control Panel.
Select "System and Security."
Click on "Windows Defender Firewall."
In the left-hand pane, click on "Turn Windows Defender Firewall on or off."
If you want to disable the firewall for both private and public networks, select the option "Turn off Windows Defender Firewall" under both the "Private network settings" and "Public network settings" sections.
If you want to disable the firewall for only one type of network, select the appropriate option and then click "OK" to save the changes.
Note that disabling the Windows firewall can leave your computer more vulnerable to security threats. Be sure to enable it again once you have finished troubleshooting or have installed a more robust third-party firewall.
Additional Tips to Fix Skype Login Problems
If you're still having trouble logging into Skype, there are a few additional tips you can try:
Restart Your Computer
Sometimes, simply restarting your computer can fix technical issues with Skype. This can help clear any temporary files or processes that may be interfering with your login. Try restarting your computer and then attempting to log into Skype again.
Uninstall and Reinstall Skype
If restarting your computer doesn't work, you may need to uninstall and reinstall Skype. This can help fix any corrupted files or settings that may be causing login issues. To uninstall Skype, go to your computer's Control Panel, find Skype in the list of installed programs, and select "Uninstall." Then, visit the Skype website to download and install the latest version of the software.
Contact Skype Support
If you've tried all of the above tips and are still unable to log into Skype, it may be time to contact Skype support. They can help troubleshoot the issue and provide additional solutions. To contact Skype support, visit their website and select "Contact Us" at the bottom of the page.
---