In this article is our best Android Apps for Journalists .Contradictory to the famous opinion that the field
In this article is our best Android Apps for Journalists .Contradictory to the famous opinion that the field of journalism has altered quite a lot, it is the same like it was 20 years before. The rules are same that leave no stone un-turned, give light to every opinion and every aspect of a matter in discussion. The skills required today are the same required many years ago that a journalist must give attention to every tiny bit of detail and explore it and fetch any kind of information required. The changes are in the technology used, many years back telephones and recorders were used nowadays just a smartphone does the job. These are the best Android apps for journalists that would aid any journalist to perform perfectly with the ease of use.
See also-Top 5 Best Android Apps for Film Makers  
The list of Top Best Android Apps for Journalists
A journalist is incomplete without a voice recorder and the recordings required for this caliber of the job must be of high standard. Tape a talk is easy to use voice recorder that provides extraordinary recording qualities mandatory for developing a news report etc.The Tape a talk Android Journalist  App is the best in its class , offering high-quality recording in the background.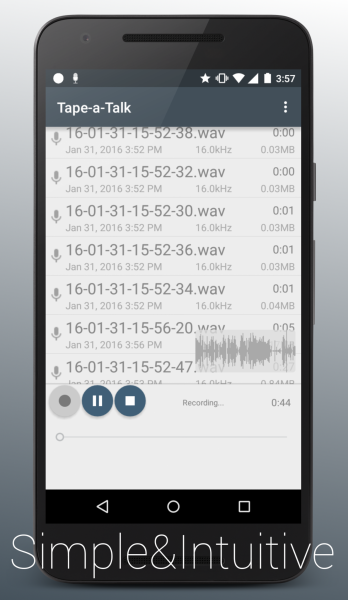 A reviewed tape-a-talk is a great Android journalist app (voice recorder) but it requires a major functionality of recording voice calls. The vRecorder Android  Journalist App allows recording the voice calls. It has an exceptional automatic recording feature and also saves them by creating a folder on the hard drive. Recording quality is not better than that of tape-a-talk but it is a good app for journalism.
Our Third in the list of "Top 5 Best Android Apps for Journalists" is the Scanner Radio .The use of the scanner radio depends on the area you live. A journalist has to keep an eye on every incident that happens. The scanner radio Journalist App lets you listen to the police, fire brigade and the weather reports of your locality. It is better than it sounds and adding to that it is a free app. Alerts are also provided so that you being a journalist know that what most of the people are listening to at a particular time. This feature would help in knowing the interests of the people. A high-quality audio is provided by the app.
Google Reader has been discontinued and we know that you miss it, but don't worry, you can download Digg. The app delivers top stories on the internet. You can follow your favorite bloggers, writers, and publishers, organize RSS feeds, and more. It has a sleek design and it's so simple to use. You will love it!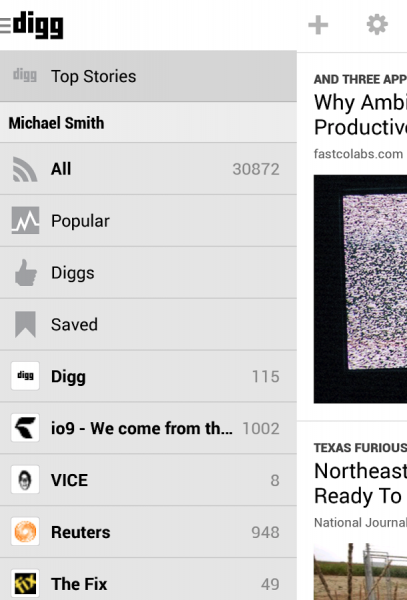 As a journalist, you can't allow yourself to miss any breaking news. This application is the fastest source of breaking news. It delivers the alerts 14 minutes ahead of any other news app. You can get the alerts for the topics of your choice and hide the stories you are not interested in. You will get verified eyewitness photos and videos and more. Breaking news is a free application.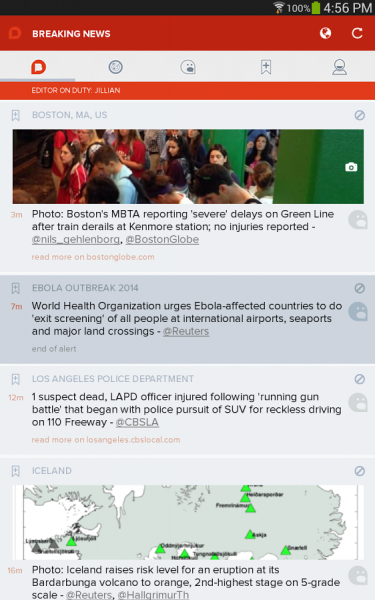 You need an app to read, create, and edit the documents and Microsoft Word is a great choice. It comes with the familiar look, navigation, and features and it is really easy to use. Every new document will be automatically saved, as soon as you start typing in a location that you have selected. In order to create and edit the documents, sign in with the free Mircosoft account. With Office 365 subscription, you will unlock full Office experience.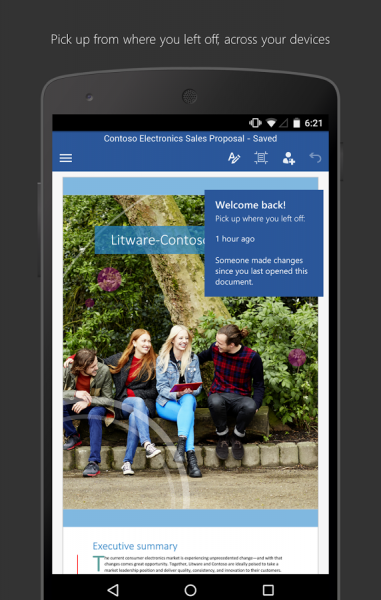 Another great app you can use to create and edit the documents, and also collaborate with others is Google Docs. Everything you do will be automatically saved. The app has many great features, it is so simple to use, and it has a nice sleek design.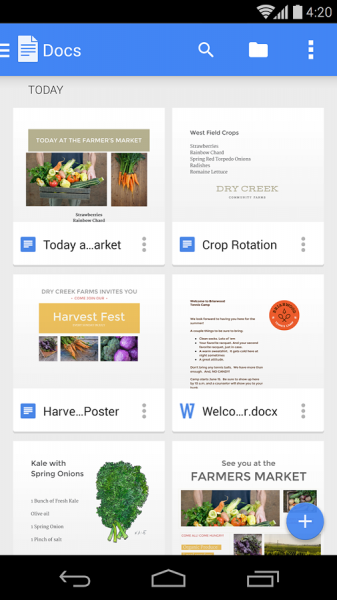 ---