A smartphone may not sound as exciting without an awesome camera, yet there may hardly be times that one could
A smartphone may not sound as exciting without an awesome camera, yet there may hardly be times that one could capture a perfect photo every time. There is a clamor of updating social media with pictures of almost every moment. Such times call for an app that would make you look perfect. So, it is really important to have it on your smartphone. Here is a list of the best Android apps for taking selfies.
See also: Top best Android apps for Samsung Smart TV
Best Android Apps For Taking Selfies
SelfieCity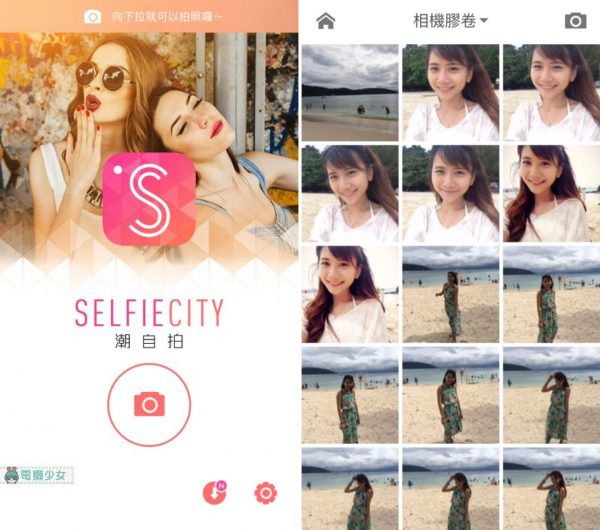 There have been about 10 million installs and the review of the app is wonderful. The app offers high-quality filters, real-time retouching, background blur effect along with other cool effects. You can make a collage with up to 16 images in one touch and much more.
Line Camera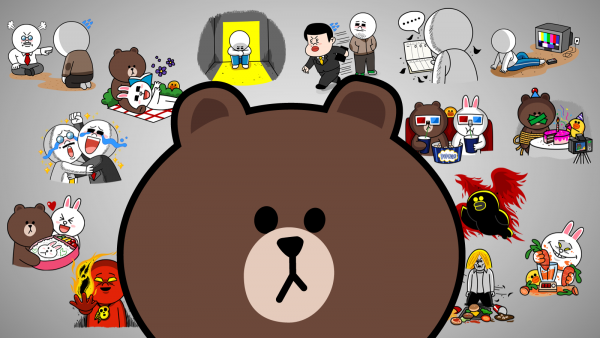 You have a timer, mirror, flash and level grid that allows you to take a perfect photo. Options for Live-Makeup, collages, filters, and ability to add other personal touches help in creating professional and impressive pictures.
YouCam PerfectSelfie Cam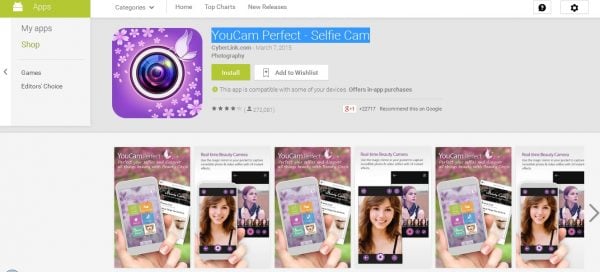 This is one of the coolest Android apps for selfies. You have an option for video selfies and snapshots. The app also lets you review it before and after beautifying effects. It detects multi-faces automatically and fixing problems of wrinkles, eyes of all the faces are just a couple of taps away.
Download YouCam PerfectSelfie Cam
B612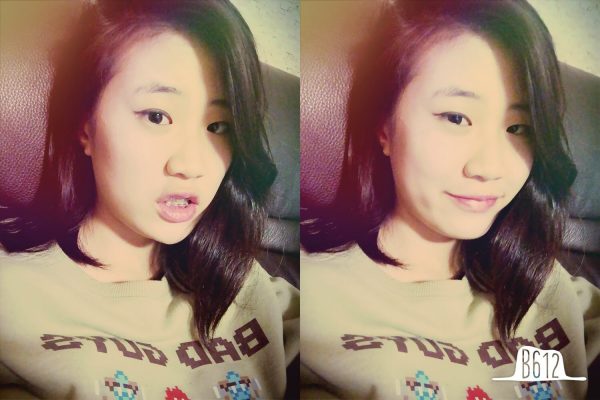 You can shoot video selfies for 3 or 6 seconds with sound. There are many filters that the app offers. Also, the app tends to remember which filters you love and selects them for you. The vignette feature darkens the border and enhances the contents of an image. The vignette changes every time you change a filter automatically.
RetroSelfieSelfies Edito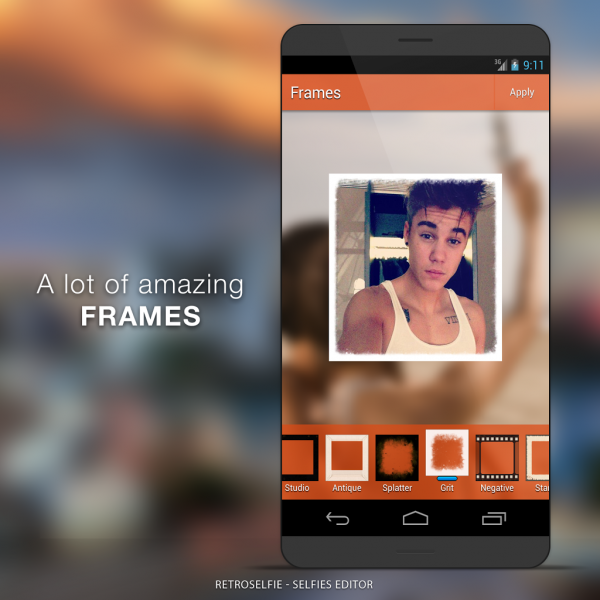 An easy and fun to use app that lets you draw on the pictures, crop them, add focus, change frames and much more. You can also share your image from within the app.
Download RetroSelfieSelfies Edito
Sweet Selfie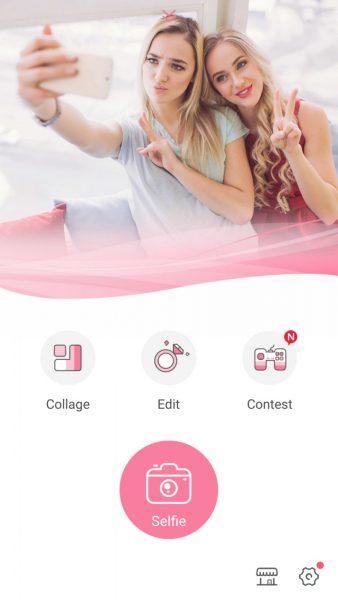 Take quick selfies and add choice of filters to them in no time with this app. There are amusing emoji and tag stickers which you can add on the pictures. You have wonderful filters, fashion halo and a timer.
Aviary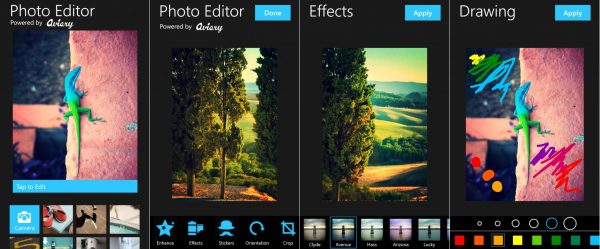 Another powerful app for clear pictures. It is an amazing editor that adds stunning photo effects, frames, stickers and filters. Aviary also provides with one-tap auto enhance and color balance. Other uses include cropping a picture, rotating and straightening it.
Bestie Best Beauty Camera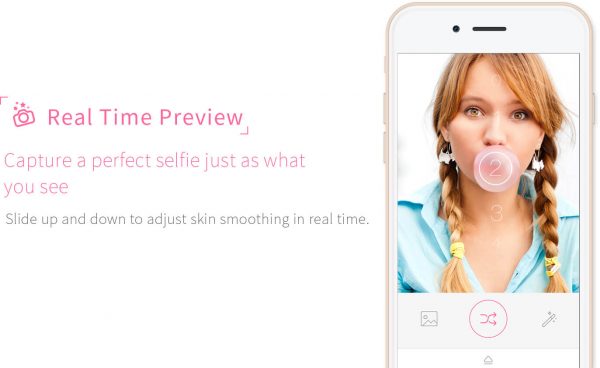 Approved by the Top Developer Camera 360 the app has some incredible features. It offers professional portrait photo filters, natural retouching that has you glowing instantly and the best contour and reshaping. There is an option for a quick fix which automatically retouches and contours face. More features include whitening and smoothening of facial skin only and auto-face detection.
Download Bestie Best Beauty Camera
Candy Camera SelfieSelfies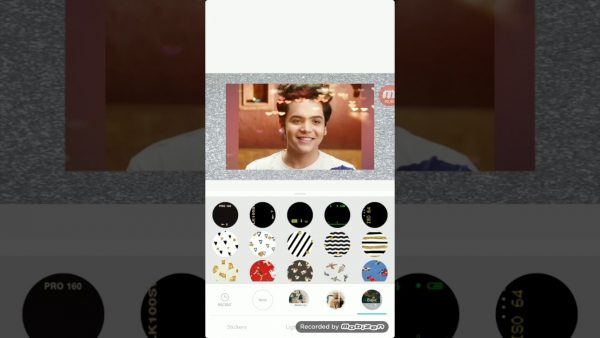 The app is growing in much in popularity and there already have been millions of downloads. The most highlighted feature of the app is that you can see the filter results before you can click the picture. You have an option of about more than 100 filters.
Download Candy Camera SelfieSelfies
Perfect365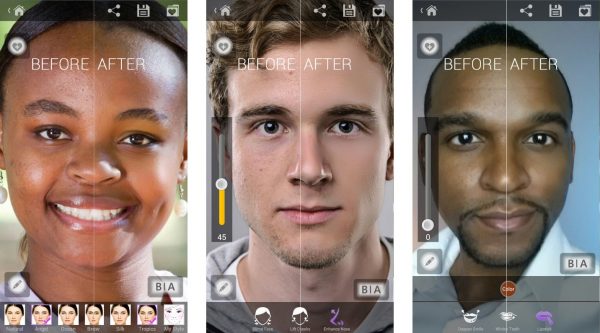 The app has been around for quite some time and is one of the best Android apps for taking selfies. This app has more than 20 beauty and makeup tools that let you select a range of colors for – lipstick, foundation, eyeliners, eye-shadows, and blush. It also has contour effect and live beauty-make-up with other fun elements such as makeup for Halloween. You can either customize it or pick one of the automated looks.
Camera Zoom FX Premium
This is a mind-blowing app for selfies. It offers manual DSLR controls with the API2 camera. You can set the distance, focus, speed of shutter and ISO before clicking. Remember the speed of the shutter feature is applicable to users having Lollipop version or more. Different shooting modes such as Timer, time-lapse or hdr can be combined for a better effect.
Download Camera Zoom FX Premium
FotoRus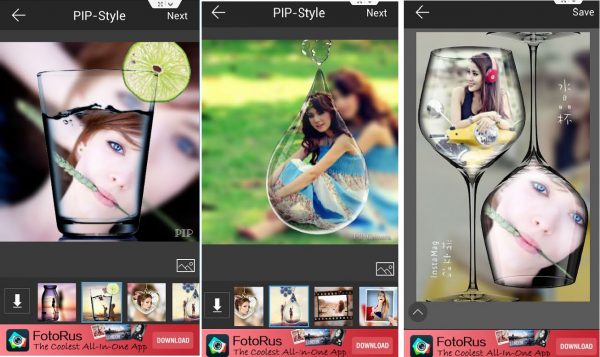 An app that offers many useful features. Unlike many selfie apps that crop the picture that you want to post, FotoRus lets you post full sized pictures on the social media. You can also add text to the photos. These fonts can be resized or you could add effects or even change to different colors. There are many photo grids, frame patterns and layouts in which you can place many pictures to make beautiful collages to be shared on special occasions with friends and family.
Facetune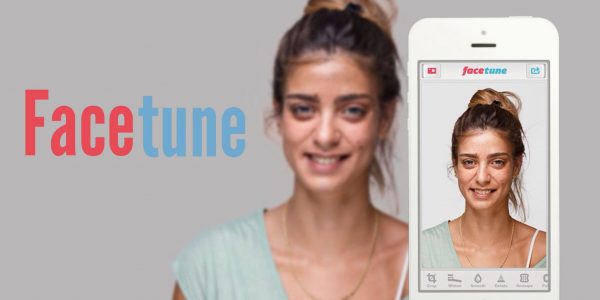 Facetune offers many useful tools and features to its users. Dark circles, blemishes, or acne will no longer be a problem for you with this app to assist you with your pictures. Every picture taken with Facetune has a high-quality look and makes every face look special.
Silent Selfie Camera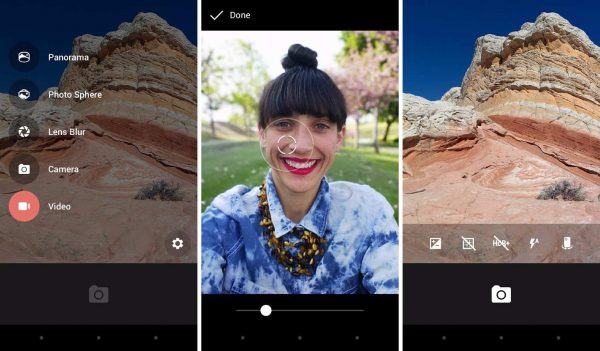 Most camera apps will have shutter sounds that cannot be turned off. Silent Selfie as the name says enables you to take a picture even without anyone actually turning back to see that you are taking a selfie. The front camera mirror effect can be rectified and you could snap a selfie using the volume keys or a timer.
Bright Camera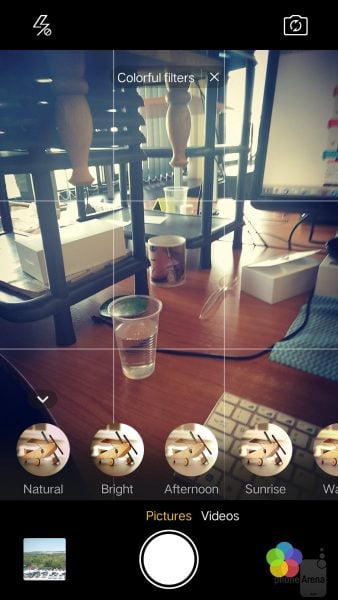 This app gives you a flawless look effortlessly. You have an HD option that makes you look prettier. Lomo filter, pastel filter are some of the varieties that you can select from. Also, frames and stickers will help you enhance the beauty of the picture taken.
These are some of the best Android apps for selfiies, so select one from the list and capture high-quality images.
See Also: Top best board games for Android and iOS
---