With the advancement in technology many people find themselves living sedentary lifestyles. This has made it
With the advancement in technology many people find themselves living sedentary lifestyles. This has made it very easy for people to gain weight. So, how do you lose all that weight without engaging yourself in high-intensity workouts? Using a calorie counter app a definite answer to that question. Here are some of the best calorie counter apps you can use.
See also: Best pedometer apps for Android
Best calorie counter apps
Foodeducate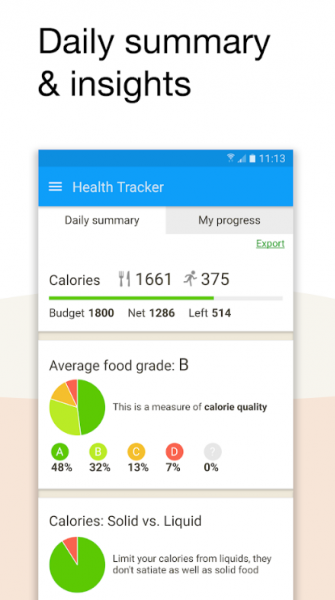 With this app, you can have a detailed nutritional value of your food by simply scanning the bar code on the food container. After the scan the app will assign grades to the food, the grades are usually from A through D. Similar to the normal school grading system A represents the best foods while D represents foods that you should avoid when trying to lose weight. This feature can help you in deciding which foods to eat and which to avoid.
MyPlate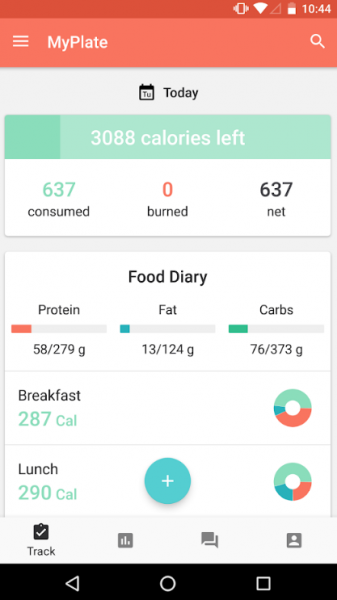 The app keeps a detailed record of the number of calories that you burn on a daily basis. It does this by tracking all the physical activities that you engage in. If you are the type of person who hits the gym daily this is the app for you, it will show you if you are making progress or not. You can also schedule when you want to have your next meal. In addition, MyPlate has a daily recommended amount for each food group.
Cronometer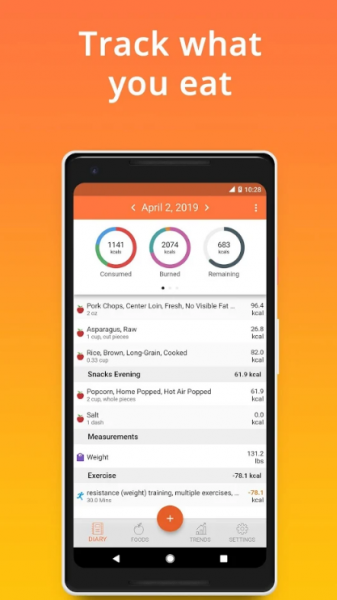 Cronometer is a colorful calorie counter app that you should also consider. The unique thing about this app is that it uses charts when giving information about your calories. The charts are a summary of your recent calorie data which may be the calories you have eaten or burned. This can assist you in formulating the right dietary plan.
Lose it!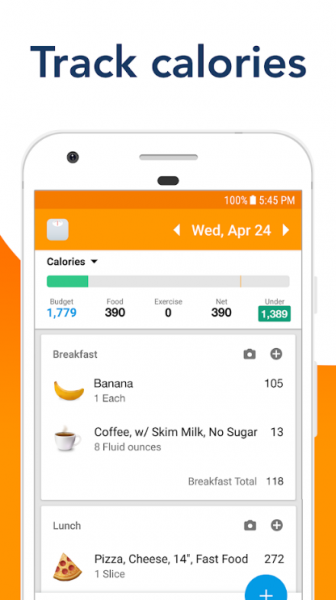 Just as the name suggests this app can help you lose weight and lower your calories. Like most calorie counter apps, Lose it! will ask what your weight goal is and how fast you want to achieve that goal. After you fill in your details the app will do the entire math for you. It will show you a calorie budget that you should stick to in order to achieve your goal.
My Diet Coach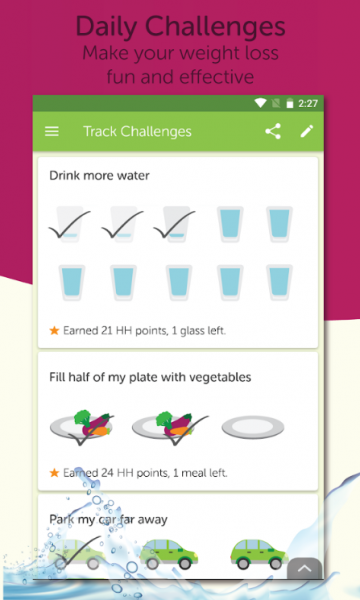 If you are the type of person who loves being complimented then this is the right app for you. The app is designed in such a way that it cheers you up and encourages you throughout your journey of losing weight. Like any other calorie counter app, My Diet Coach tracks your progress and also has dietary recommendations.
MyNetDiary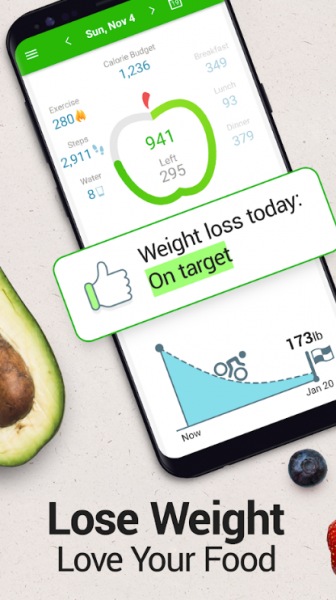 Like all calorie counter apps, MyNetDiary keeps detailed records of your calories, the activities you engage in and the amount of food that you consume. The app also shows your calorie history so you are able to check your progress. It has a nice interface, and it is simple and easy to use.
FatSecret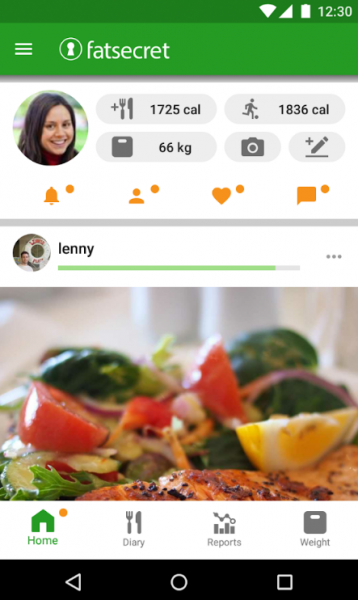 FatSecret uses the same operational principles as the apps mentioned above. It has a diary which records your current calorie levels and also tells you how many calories you need in order to attain your desired goal. The app has a special feature that allows you to share your progress with your friends or your fitness trainer.
MyFitnessPal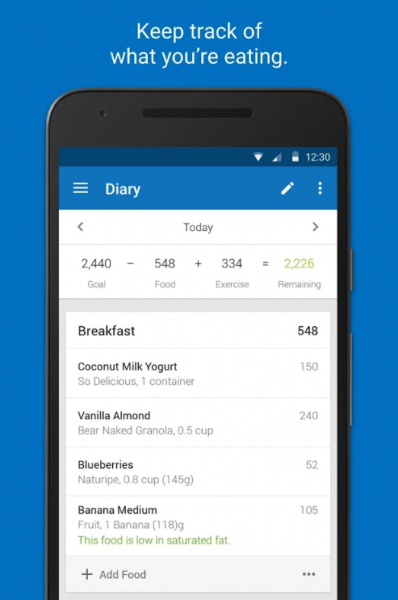 Initially released in 2005 MyFitnessPal is one of the best calorie counter apps in the market. With over 140 million registered users you can trust that this app has all it takes to help you keep your weight in check. It has a very nice UI (User Interface) that is easy to use and compatible with both Android and iOS phones.
The app monitors your weight by calculating the number of calories you need in a day. This feature can help you avoid eating excess calories that you really don't need. It also keeps records of the foods that you eat and the recipes that you use in your cooking.  The app also has 350 cardio workout plans that can effectively boost your strength.
---