Smartphones and internet together have some various solutions for so many things. From paying bills to shopping,
Smartphones and internet together have some various solutions for so many things. From paying bills to shopping, the apps make our work tremendously easy and things readily available at our doorsteps. Today, the access to yummy food has been made easy thanks to apps. Ordering a meal at the restaurant is no longer required just look up for your favorite food with one of the apps, order and pay. You don't have to worry about the person having misheard the name of a certain dish or read out your credit card number. Here are some food delivery apps for Android users.
Read also- Best Christmas Apps For Android
Food Delivery Apps For Android
DoorDash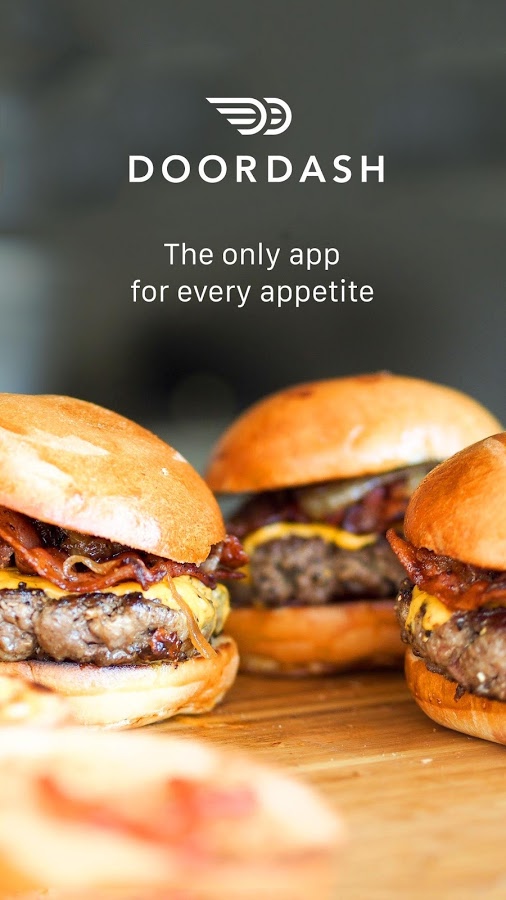 The first in the list of top best food delivery apps for Android is DoorDash. The app delivers in more than 450 cities of the United States and Canada. They have thousands of restaurants where you can order from. You also have the option to track your delivery. If you are re-ordering from a specific restaurant the delivery process is even faster. There are no minimum orders required to place an order through this app. You can also have your delivery scheduled for at your choice of time.
Deliveroo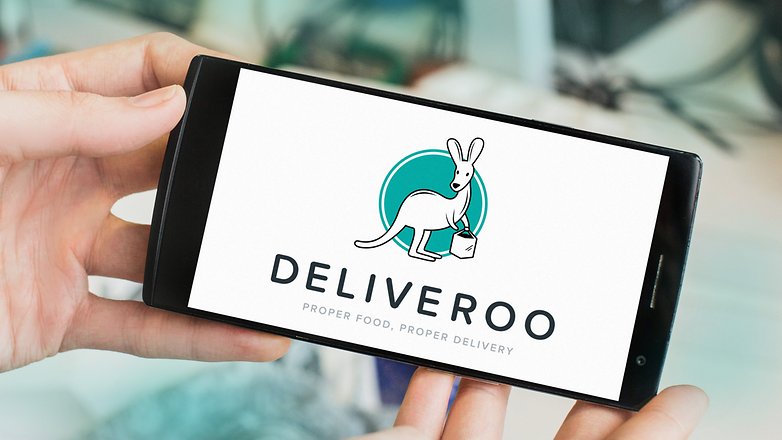 The app features some of the best restaurants and takeaways. You can add or remove dishes from your basket and even place an order for later on. You have the option to search for delivery to your postcode or by restaurants that offer the fastest delivery. All the details of the different dishes that are listed in the menu can be read in the details. You can check the progress of your ordered food online as you finish ordering. They also let you see your delivery boy/girl on the map when they are around.
Eat24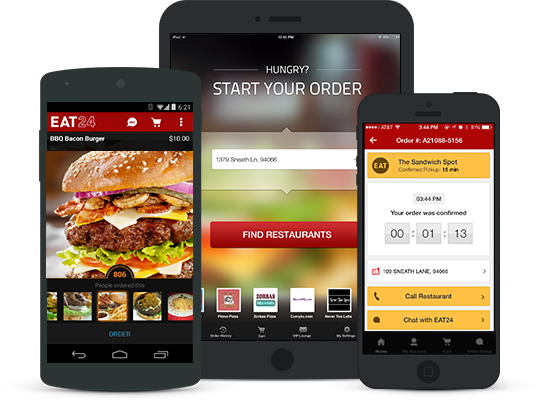 Eat24 covers more than 1,500 cities and the app hasn't stopped expanding its list. You can search by food, from the nearest restaurants, top rated restaurants, distance and more. Their menu can be filtered item-wise so even a picky eater can select their choice of dish. You also get cash back offers and coupons which you can use to get discounts. Making payment is super-easy as you just need to scan your card through the camera and make a quick payment. Eat24 is among the top popular food delivery apps.
Seamless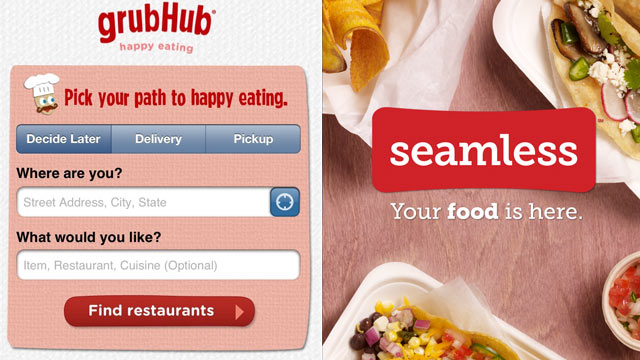 Besides just offering timely food delivery at your doorstep, Seamless offers additional facilities to their users. If it is the holiday season or your birthday Seamless offers eGift cards. They have different modes of accepting payment – credit cards, PayPal and Android Pay. Push-notifications will keep you updated on how fast your order is moving through the queue. Searching for your favorite dish would never have been easier than on Seamless.
Postmates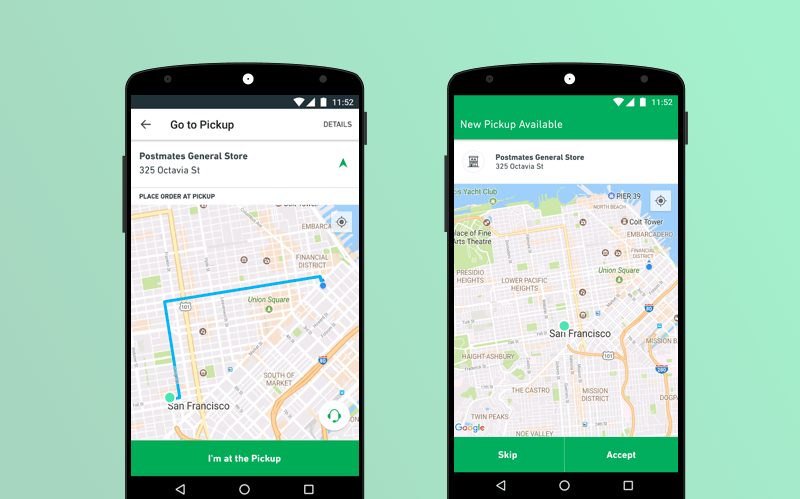 Postmates is another cool app to place your order for food. They specialize in delivering anywhere and will also offer free delivery if your order is above $20. Besides operating in several cities of United States, the app also delivers food in Mexico City. They take order for all types of food – cake, drinks, pizza, pet food, birthday gifts, groceries and more.
UberEATS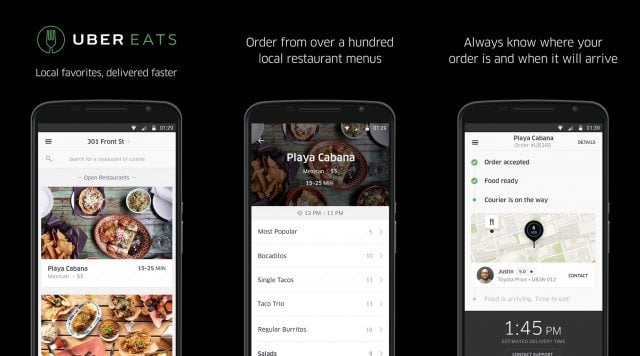 Delicious food at your fingertips! With UberEATS around, you never have to wait long to fill your stomach. Once you have selected your menu and are about to place your order the app will display the estimated time of delivery along with your total bill and delivery address. You can create an Uber account to make a payment or just pay it the old-fashioned way using a credit card. UberEATS is available in several countries across the globe such as France, India, Australia, United States, South Africa, Canada, Poland, Spain, Brazil, Belgium and many more. There are thousands of people who downloaded this app and it has become one of the most popular food delivery apps for Android.
Grubhub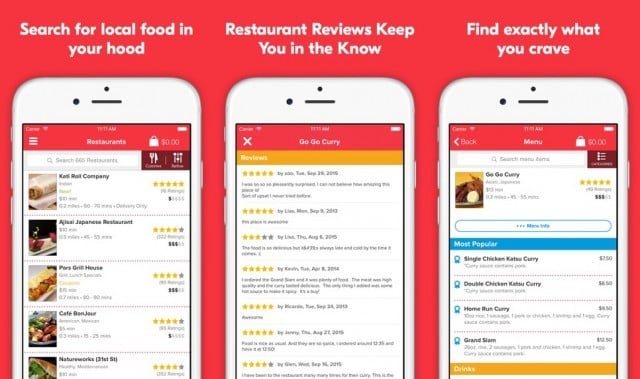 The app is one of the most loved food delivery apps in the United States. Whether you are ordering for the first time or placing an Express Order, GrubHub ensures that they deliver to their customers on time. You also get push notifications to check with the updates on your order. They also let you place an order for four days later in case you have an important guest who you don't want to wait. Almost all the local joints nearest to your place have been listed in this app. You can locate your favorite food from the Easy Search. There are about 1,100 cities that GrubHub is working in.
Foodpanda
Download the app to know if they are serving in your locality. They offer foods from different restaurants and you can pick from sushi to burgers. You don't have to worry about leaving home to eat your favorite food. Sit cozily within the vicinities of your home and wait for Foodpands to deliver food at your doorstep. They also have an active customer support which can help you if needed. You can also provide your feedback to them.
Caviar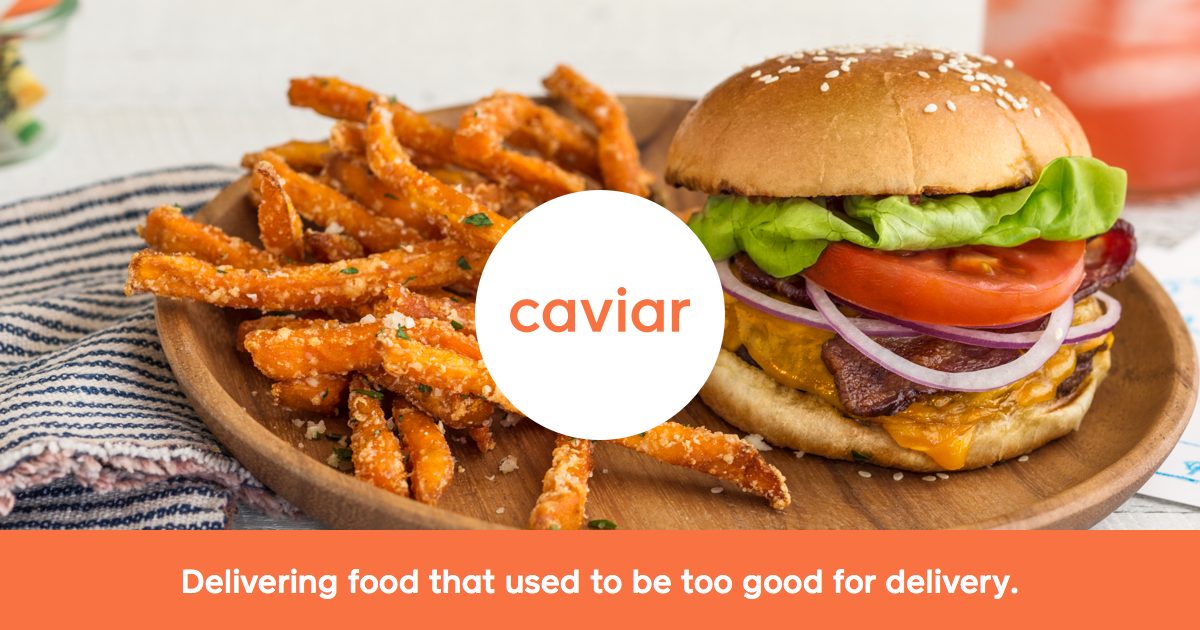 Eat fresh and hot meals when you order from Caviar. The app gives you access to some of the best restaurants in your city. They specialize in delivering meals in 15 minutes and sometimes less when it is peak dinner or lunch time. You can add special notes to the chef and customize the dish you have ordered. Caviar also offers shared cart so your office co-workers can pick their own lunch. They offer services in cities such as Miami, Brooklyn, Atlanta, Los Angeles and more.
Amazon Prime Now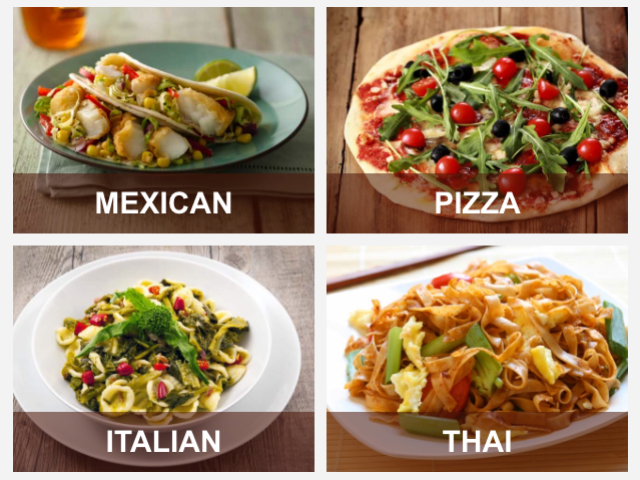 The app offers early morning deliveries for seven days a week. The app offers more than just food. Their list of restaurants and the variety of menus is vast. Amazon app offers free delivery if it exceeds two hours. They have a fixed amount for delivery in one hour.
These are some of the top best food delivery apps for Android. You can download one that suits you the best.
Read also- Best Free Running Apps For Android
---