Meditation is one of the best ways to calm down the stormy thoughts of our mind. It also has several health
Meditation is one of the best ways to calm down the stormy thoughts of our mind. It also has several health benefits and is the perfect way to become mindful and improve concentration. One of the most known benefits of meditation is that it reduces stress and helps you with sleep. People who meditate are known to live a healthier and a happier life. If you want to include meditation in your routine, we have compiled a list of apps specifically for this purpose. Here are the top best meditation apps for Android.
See also: Top Best Free Windows 10 Games In The Windows Store
List Of Top Best Meditation Apps For Android
Calm – Meditation, Sleep, Relax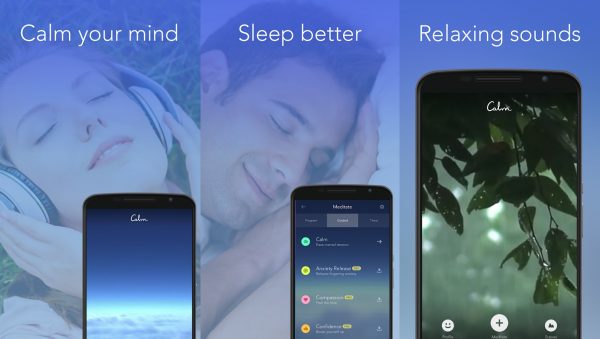 You can avail guided meditated sessions with different lengths between 3 and 25 minutes. This lets you balance your meditation time with your schedule. Some of the topics that are included are – managing stress, forgiveness, calm kids, focus and concentration, deep sleep, happiness, gratitude, non-judgment and many more. Besides, there are bedtime stories for the adults that will help you sleep. Whether you are a beginner or at an advanced stage of meditation there are programs based on your level – programs between 7 and 21 days. You get more than 25 calming nature scenes and sounds which can be used while you meditate or are trying to get some sleep. There are breathing exercises that help you relax and timed meditation without any guide.
Download Calm – Meditation, Sleep, Relax
Meditation & Relaxation: Guided Meditation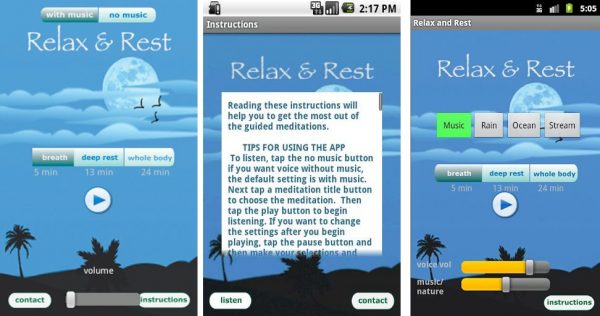 The Meditation & Relaxation app is one of the best meditation apps for Android. This app helps you learn to meditate and the results are amazing. You can learn to calm yourself down, relax your body and mind and learn to focus as you begin to feel positive and get rid of all your stress. The app promises to impart meditation techniques in just a week. Their methods are simple yet effective. Besides just helping you increase your focus and get rid of stress this app will show you how to lead a quality life and enhance your self-esteem. There are meditation programs for both, beginners and advanced level of meditators. Most programs they offer last for a week – imagine you relieving yourself from stress and getting to sleep better in such a short period.
Download Meditation & Relaxation: Guided Meditation
Headspace: Guided Meditation & Mindfulness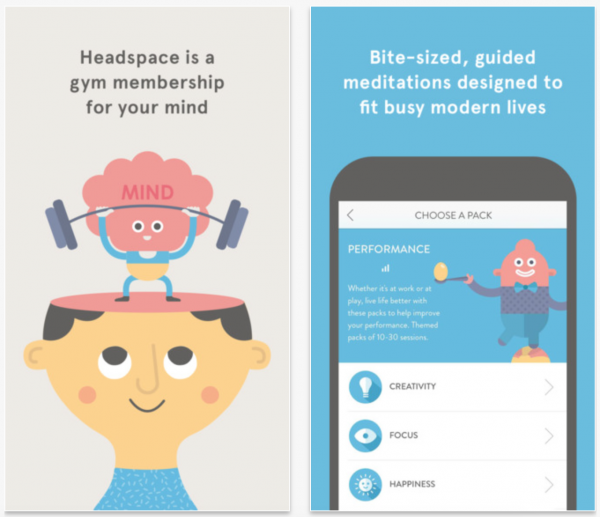 This app is your guide to be mindful and learn meditation. With the app on your phone, you can use it wherever you want – home or work. There are some easy exercises which can be practiced anywhere. You can get rid of stress or manage your anxiety, learn to focus, etc.
You don't have to be an expert to use the app as the interface is simple. A personal meditation coach helps you as you take each step towards learning meditation. Once you have gone through the basics and learned the fundamentals of mindfulness and meditation, you can move ahead with other packs that can be used every day for meditation. The guided meditation itself is self-explanatory and lets you train your mind in no time. Also included are some classic meditation methods that will let you relax, let you sleep or help you with your creativity. There are some useful settings too. You can send push notifications that will remind you of your daily meditation or breathing exercises. If you are feeling positive and wish to influence others with what you are doing then you can share your progress with others.
Download Headspace: Guided Meditation & Mindfulness
Meditation Music Relax, Yoga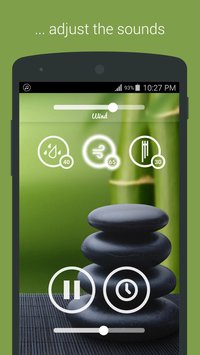 Meditation is a way to self-healing. Different types of stress cloud our minds and bring negativity in our lives which lead to many issues such as low self-esteem, health issues, and many other problems. To remove this negativity we need to cure our minds. There is nothing better than meditation. Many professional meditation experts have helped in the making of the Meditation Music app. The app has a collection of calming music that helps in relaxing your mind. The music can also be tailored according to your choice. The timer lets you keep a track of the meditation sessions or turn off the music player automatically once you are sound asleep.
Meditation Music app comprises of 12 meditation melodies which help you calm down your mind – heaven sounds, soft piano, perfect rain, sunrise, gentle morning, seaside relaxation and a few more. The interface is amazing and there is some pretty background music which adds to the serenity of this beautiful meditation app.
Download Meditation Music – Relax, Yoga
Meditation OM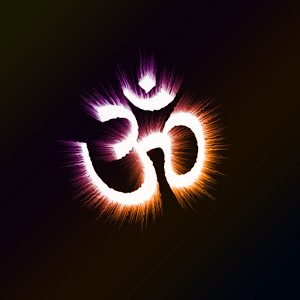 Ancient Buddhist and Hindu mantras are quite powerful and have a great effect on our minds when we chant them. The sound of AUM is considered as the eternal sound in the universe. You also get some useful features with this app, such as the detailed meaning of these mantras and their effects when you chant them. There are more than 20 meditation tracks and different ways to configure them. You have the option to play the mantras for a certain time or continuously.
Let's Meditate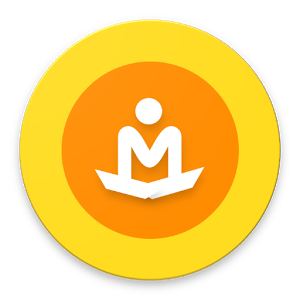 If you are looking for simple and clutter free app, then this is what you need to download. The Let's Meditate app has a very easy to use interface which is free of any distraction. There is a list of tracks and you just need to select one and play. The list has been carefully picked and have the best-guided meditation tracks. Each one is specialized to deal with a specific situation and vary from topics such as healing, anxiety, body scan, sleep and many others. The meditation tracks have been created to be as short as 5 minutes while the others are about 40 minutes long. This lets you take quick breaks while you are at work and need to recharge yourself with a short meditation. The best thing about this app is that it is ad-free so there is no interruption in your meditation.
Insight Timer – Free Meditation App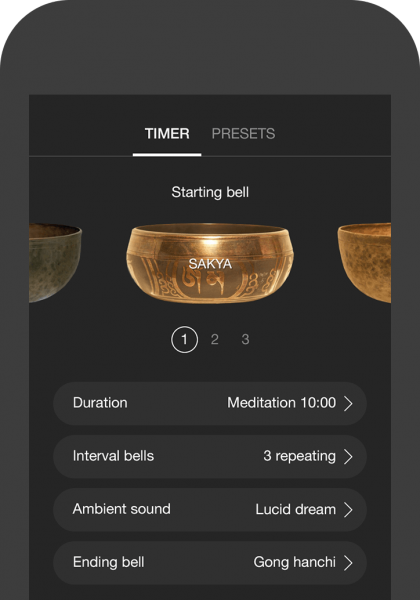 This is a superb meditation app that comes with more than 500 topics and around 1,600 meditation teachers to guide you through the process of meditation. There are discussion groups where you can chat and share your views on the topic with others while also taking their knowledge to enhance yours. You get access to about 8,000 guided meditations and over 1,000 tracks, especially for the meditation process. You can even keep an eye on your progress. Although this app is free, you can pay to avail the offline feature. In the offline mode, you get fast rewind and fast forward along with repeat mode. This is one of the best meditation apps for Android users.
Download Insight Timer – Free Meditation App
Simple Habit Meditation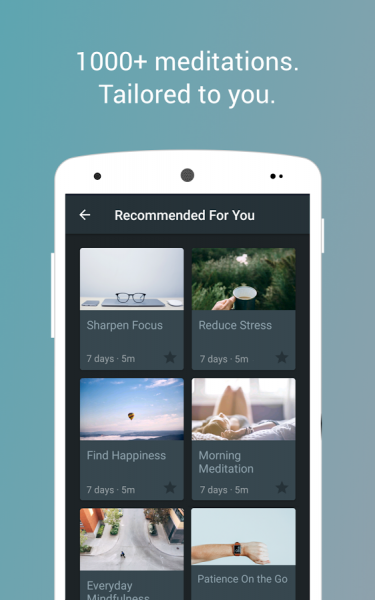 Another app that helps in calming down your nerves and helps you in relaxing is the Simple Habit Meditation app. The developers of the app believe that spending just about 5 minutes in a day meditating can help you stay fit mind and body wise. This is an award-winning app and some of the top meditation teachers and mindfulness experts work with you through to help you explore inner peace. There is a vast library of meditations that are based on situations such as before a meeting or a date and on topics like stress or sleep. The length of the meditation can be customized anywhere between 1 and 30 minutes. You get daily reminders and you can track your meditation routine on the app too. Simple Habit Meditation app says that meditation helps you be a good listener, an effective leader, take on challenges of life, fight depression, fight insomnia, relish relationships, become mindful and much more.
Download Simple habit Meditation
Meditation Game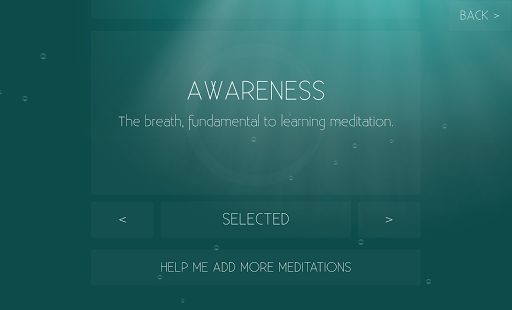 This app is perfect for those who wish to gain the benefits from meditation but find it difficult to sit quietly without any disturbance in their minds. There are meditators who can meditate while they are walking – they use walking to focus. It is a free and ad-free game and you need to play by tilting your device. There are two soothing soundtracks and the meditation includes existence love, silence meditations, awareness, and wisdom. You are going to feel the change in no time once you start using this app. It is a great app to download.
1000 Guided Meditations for Mindfulness Relaxation
Being a pessimist only brings sadness and stress in our lives. If you have negative thoughts lurking, it may harm your sense of judgment and begin to control you. Positivity can help you overcome a lot of things and keeping this in mind the developers have created this app. You can listen to music, audio courses and sounds that help in meditation. Meditation experts will help you to become mindful and bring about positivity in your life.
The courses enlisted in this app are relaxing and will help you learn how you can meditate both at home and at work. Once you start using this app, you will find things to be simpler and less stressful. There is a rich library of tracks on yoga, zen, and mind-hacking. There are natural sounds which will help you soothe your mind and let you achieve your meditation goals. You can even listen to the tracks while you are offline. With more features to help you meditate, this is one of the best meditation apps for Android.
Download 1000 Guided Meditations for Mindfulness Relaxation
Chakra Meditation & Healing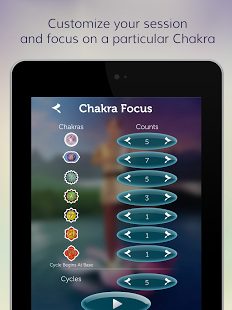 Next in the list of top best meditation apps for Android is the Chakra Meditation & Healing app. Chakras are located within our body and each one is co-related to a certain body ailment. They also house our emotional and mental strengths. This is why it is important that we keep them balanced through meditation so our mind and body function in the way we want them to. There are seven chakras – Solar Plexus Chakra, Root Chakra, Sacral Chakra, Throat Chakra, Heart Chakra, Third-Eye Chakra and Crown Chakra. Every chakra audio lasts between 10 and 30 minutes. There are many other guided audios that last for about 10 minutes. There is no streaming required in this app you just click and the audio gets downloaded to your phone automatically.
Download Chakra Meditation & Healing
Aware – Meditation & Mindfulness
Mindfulness and meditation can help you change your life. Besides attaining an emotional balance our physical body also become much healthier. Meditation helps us to lead a quality life as we slowly overcome our emotional and physical difficulties. This is one of the best-rated apps and has been downloaded by thousands of people. They offer a 21-day Foundation Course that is free for the first seven days. After the course is complete there are several other small courses known as Energizers that help you calm down when you are stressed out. There are many guided courses offered by some experts in this area. They also offer round the clock customer service that will help you with questions related to meditation.
Download Aware – Meditation & Mindfulness
Read also- Top Best Windows 10 Apps
---