Truth be told, smartphones nowadays make a lot of noise. And most of us do not even notice, and the few who
Truth be told, smartphones nowadays make a lot of noise. And most of us do not even notice, and the few who notice it, are the one's who make the effort to shut it up. Heck, it is one of the most important features of a smartphone. We all need some time to get away from the regular beeps, and connect back with the nature. You see, the smartphones make a lot of different noise, they beep, they vibrate, they sing, etc. And if you work with people across different timezones, then your smartphone can be worse than your baby, or maybe a dog who always barks in the middle of the night. But since this is a fortunate time for all of us, those manufacturers are finally taking the "Do No Disturb" thing seriously, and kicking it in the smartphones.
Here's how you can use Do Not Disturb in the Sense 6 on the HTC One M8.
Getting to the Do Not Disturb Settings in the HTC One M8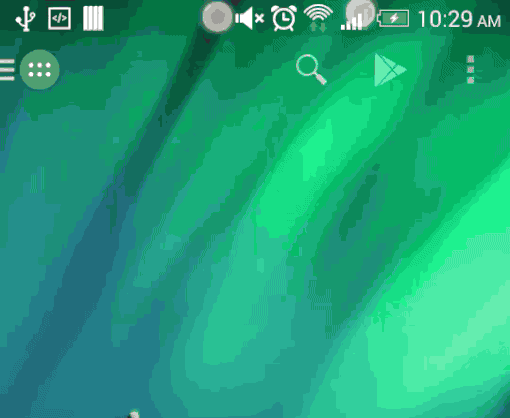 There are two ways to enable the DnD on the HTC One M8. The first is by swiping down the top of the screen with two fingers, and then tapping the DnD mode to toggle it. The other way is by manually going into the Settings – Sounds – Do Not Disturb to toggle it from there.
The Do Not Disturb Timer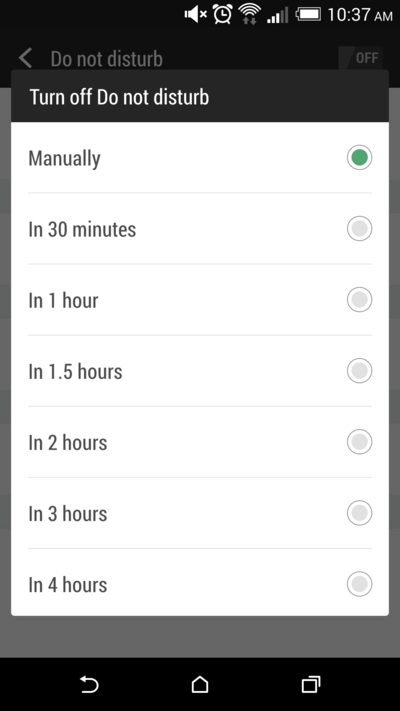 This comes handy when you are either in a meeting, or just want to have a quick nap and not get annoyed by your phone. These are the situations in which the DnD timer comes handy.
First, go into the Do Not Disturb settings manually, and then activate the timer for 30 minutes (or any number of hours for which you want to take a nap), and then forget it. Once that time goes by, your phone will start chirping again, and it will make sure that you don't sleep the whole day.
Some Exceptions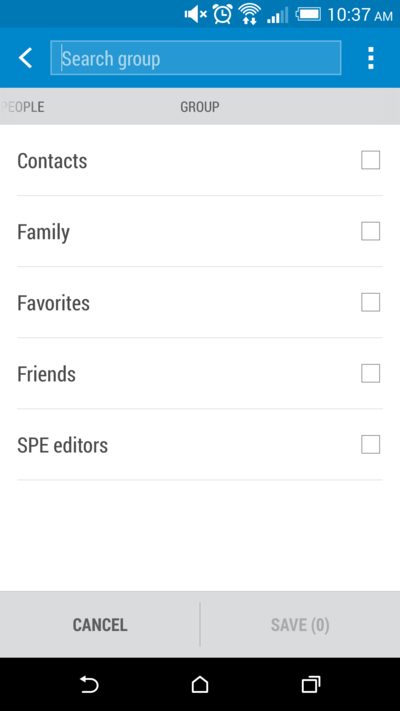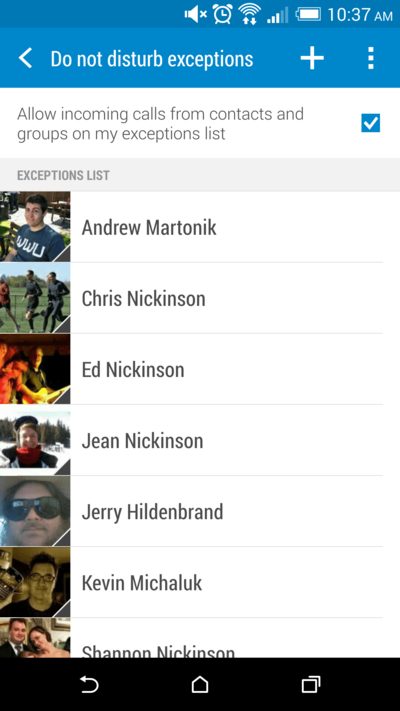 Of course we can set some exceptions, because who knows, there might be someone in an emergency and wants to reach us quickly. You choose which contacts to provide exceptions to, or simply select a group of contacts to fast pace the process. You can also make a list of people who you would always want to give exceptions to. This is a good way to quickly decide whether to check that exceptions box, or uncheck them and simply go off the grid for a specific time period.
The Schedule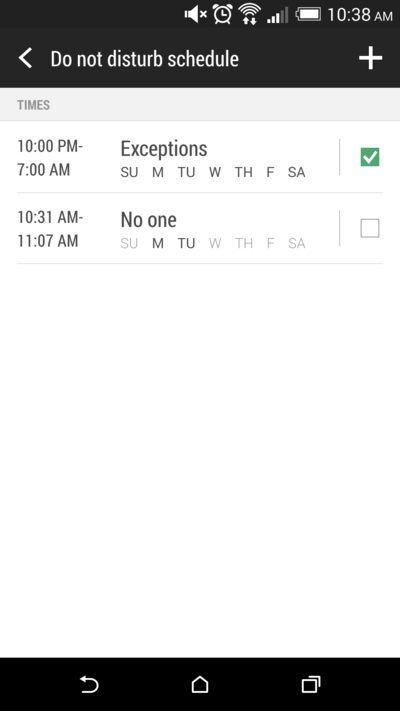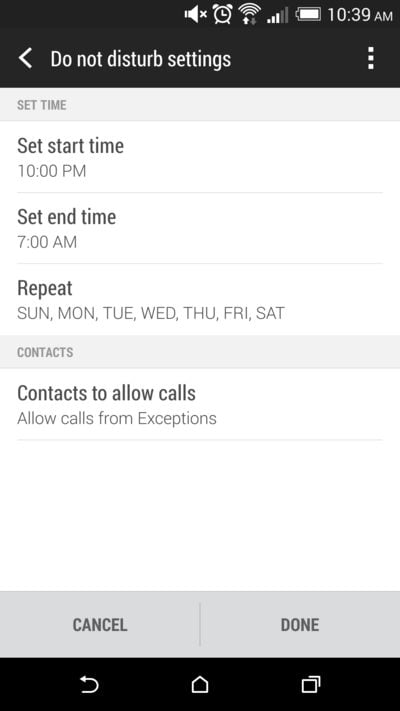 This is the next important thing. We all want to do things that are one-off and forget about them. Here you can schedule your quiet times and forget about them, because your phone will automatically activate the Do Not Disturb mode during those times.
And that's it. If you are someone like me who's phone is almost always filled up with notifications, and always chirps and sings, then a good Do No Disturb mode is much better than just putting your phone to the Silent mode. And HTC has done a pretty good job here in the Sense 6 in HTC One M8.
See also How To Improve The Battery Life Of HTC One M8

Even though this feature is not completely new, and you can still find the Do Not Disturb mode in previous Sense versions, the features might differ from this one though.
---